Cloud and Hybrid Infrastructure.
Build a secure and scalable environment powered by the cloud.
Technology should help you overcome challenges and embrace change. Your IT environment should enable you to grow, and evolve with you as you do. Cloud and hybrid infrastructure is designed to do just that. Get the flexibility and security you need in an agile environment that's purpose-built for your business.
We're partnered with leading innovators in cloud technology, including Microsoft, AWS, and Cisco. Our experienced team listen to your challenges and help you find the right blend of solutions to meet your needs. Move entirely to the cloud or get the best of both worlds with a hybrid cloud approach.
848 has a team of cloud specialists to support you no matter where you are on your cloud journey. Migrate your data, apps and infrastructure to a secure cloud or hybrid environment at your pace. Multi-cloud, hybrid, or at the edge, we design, configure, implement, and support a secure infrastructure built on leading platforms and services.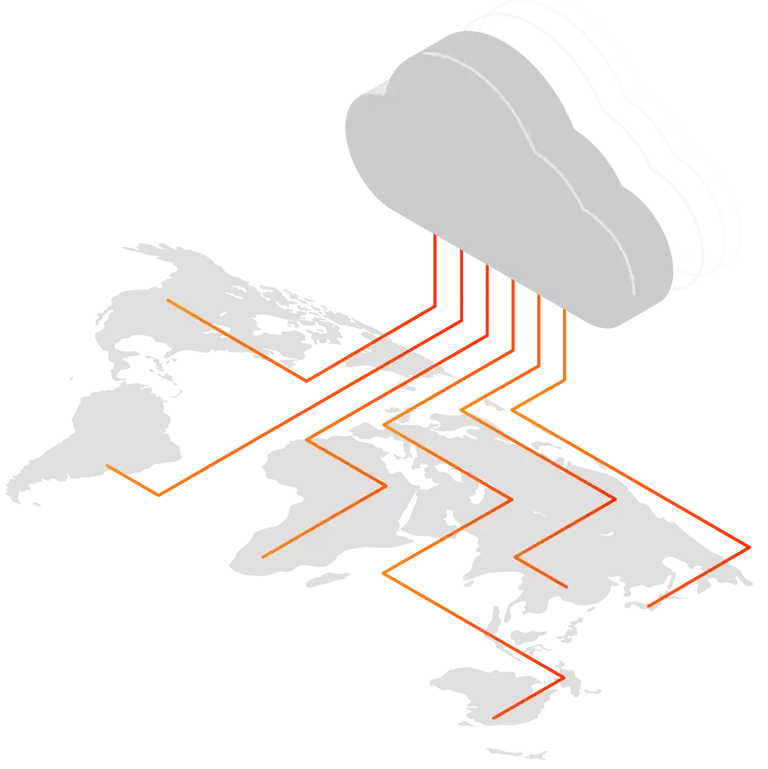 Secure.
Always-on security and threat protection keeps your users, devices, and critical data safe. Ongoing security updates ensure your business is protected from evolving cyber threats.
Scalable.
With the flexibility of the cloud, you can scale and evolve your infrastructure with ease. Enable teams to work collaboratively across locations with the support of agile cloud technology.
Cost-effective.
Save money with the cloud. Reduce your on-premises IT costs and only pay for the cloud services you need. Increase efficiency and build an environment that evolves with you.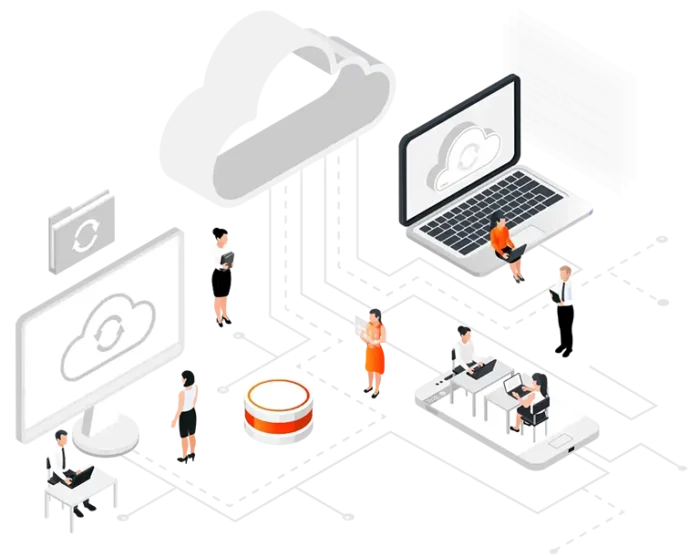 One Partner for All Your Cloud Connectivity Needs.
Managing multiple providers is time-consuming and expensive. Our portfolio of partnerships, solutions, and diverse expertise means we're perfectly positioned to be your sole provider for all your cloud IT and connectivity needs. We work with Microsoft, Cisco, AWS and more. Bring together the products and services you need into a single solution tailored to your business.
Access end-to-end consultancy and technical expertise from one place. From design, implementation, licensing, support. Whether you're a small business in need of a secure digital environment for collaboration and connectivity, or a large enterprise seeking a complete infrastructure transformation, 848 can help.
Speak to Our Team
Cloud or Hybrid – Which is Right for You?
Cloud migration can seem daunting and choosing the right infrastructure can be complex. At 848, we aim to make your cloud and hybrid journey straightforward and stress-free. We'll help you choose the right environment to meet your unique business requirements.
Complete Cloud Migration.
Enable seamless hybrid or remote working. Wherever your employees are working from, give them flexible access to all files and data.
Only pay for the storage and resources you use. With flexible purchasing options for all cloud products and services, you can save time and money.
Move all your workspaces, apps, and data to the cloud and improve the way your people communicate and collaborate from anywhere.
Operate with complete cloud agility. Quickly design, build, and launch new apps or automation to improve business processes.
Hybrid Infrastructure.
Get the flexibility and fluidity to store data in the cloud and on-premises, and easily move between the two environments.
Meet your security, compliance, and data protection regulations with the ability to store sensitive information in your on-premises data centres.
Have complete control over who accesses your business information. Ensure only the people with the right authorisations can view certain data.
Enable business continuity and improve disaster recovery if you ever need to restore your apps.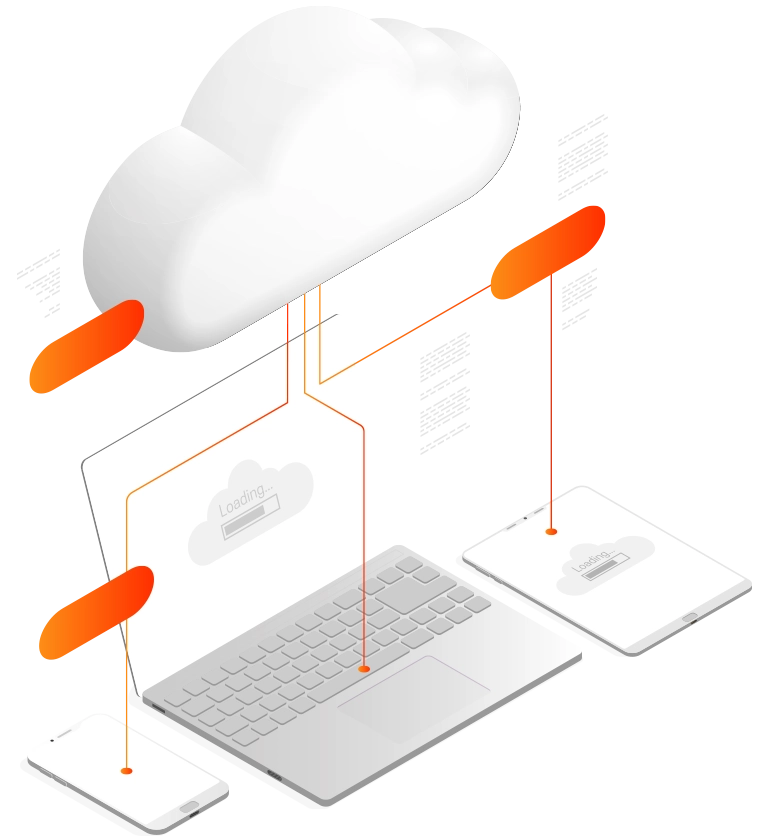 Get End-to-End Support on Your Cloud Journey.
A hybrid cloud approach keeps your business future-proof and flexible. It also creates a range of IT challenges for your business. If you want to migrate to the cloud or need help on your existing environment, our Microsoft Certified Specialists can help. Get expert guidance and an independent perspective on your IT landscape. Easily build cloud and hybrid ecosystems that bring together the range of solutions you need – all managed by one partner.
We won't just sell you cloud and hybrid infrastructure and leave you to it. With 848, you get end-to-end support on your cloud journey. Work with experienced consultants who will build a cloud or hybrid environment that meets your needs. Modernise your business using the right blend of cloud and on-premises infrastructure to get the flexibility and scalability you need. From design and architecture to migration and cloud management, we'll support you throughout your cloud transformation. Your needs come first. Tell us what you want to achieve, and we'll help you get there.
Speak to Our Team
Connecting You with the Right Cloud Platform.

Microsoft Azure.
Microsoft Azure is the most trusted cloud across globe. From fast-growing start-ups to large enterprises and leading government agencies, Azure is a popular platform for many due to its range of products and services all backed by world-class security and threat protection.
With seamless integration across Power Platform, Dynamics 365, Microsoft 365, Teams and more, Azure improves collaboration and productivity. Feature-rich and highly scalable, Azure allows you to manage the computing power you need, when you need it, making it easy to scale your services as your business grows.
Learn More About Azure
 
Amazon Web Services (AWS).
Amazon Web Services (AWS) has the most comprehensive cloud and hybrid infrastructure offerings in the world. With over 200 services and counting, AWS helps organisations reduce costs, increase security, and innovate faster. We can help you migrate to AWS with minimal disruption and maximum value.
From security to storage, networking to analytics, AWS helps you run your entire business in the cloud. Benefit from a portfolio of products and services on an as-a-service basis from a leading cloud provider. AWS is designed with security at the core. Protect your business, stay compliant and keep your users safe across locations.
Learn More About AWS
Seamless User Experiences with Virtual Desktop Infrastructure (VDI).
Learn About VDI
Build a flexible, scalable, and secure virtual environment that supports modern ways of working. Virtual Desktop Infrastructure (VDI) gives users the freedom and flexibility to access workspaces from wherever they work best. We plan, build, and run secure remote environments underpinned by Azure Virtual Desktop (AVD). Deliver Windows 11 desktops and Microsoft 365 applications from almost anywhere. Keep apps and data secure and compliant with enterprise-class security and threat protection built in as standard.
Built on the secure Microsoft cloud, AVD is a remote desktop environment that enables secure user experiences from virtually anywhere. Easy to deploy, manage, and scale up or down based on your requirements. Reduce costs and only pay for what you use with simple billing based on usage and utilisation of existing eligible licenses. 848 is a Microsoft Solutions Partner with the Azure Virtual Desktop Specialization. This means we're experts in securing, scaling, and deploying VDI in Azure.
Network Infrastructure Underpinned by Leading Technology.
848 has a team of networking specialists who design and deploy enterprise-grade networking and security solutions underpinned by leading technologies. From wireless, switching, security, Wi-Fi and WAN/LAN optimisation, our range of networking solutions help everyone from small businesses to global enterprises access secure, superior performance.
848 is partnered with networking innovators including Cisco, Meraki, and Fortinet. Our Cisco partnership includes the Cisco Premier Integrator status and the Small Business Specialization certification. Explore our range of network and infrastructure management solutions and drive better performance and digital connectivity in your business.
What is Network Infrastructure?
Network infrastructure is the core of business connectivity. While it's largely hidden away, your network supports and enables daily operations, communication, and productivity. Whether you're looking to optimise your existing network, or completely transform your network infrastructure, 848 can help.
Our networking specialists can design, build, install, and support a full range of network solutions. Create an effective and connected ecosystem that enables greater communication and connectivity across your entire business.
Get Connected
Wireless Networks.
Enable connectivity and communication between users, devices, apps, the internet and more with scalable wireless network infrastructure. We can design, build, manage and support your wireless networks based on your requirements and budget.
Our range of cloud-first wireless solutions and services provide you with the hardware and software you need for a high performing and secure network. Remove network cables and wires from your workspaces and benefit from fast, reliable, and seamless connections.
Get Wireless
Managed Network and Infrastructure Services.
Networking is complicated. At 848, we make it easy. As your business scales, monitoring, and managing your networks can become challenging. Our range of network and infrastructure management services help you improve the performance of your critical environments without putting extra pressure on your IT team.
From Infrastructure Management and Network as a Service to Managed LAN, Wi-Fi, and Firewall services, we can maintain, monitor, secure, and support your critical network and infrastructure.
Learn More
Network Security.
Your network unifies your business and enables all connectivity both internally and externally. Therefore, it's essential it is resilient and secure. Robust network security protects the integrity, confidentiality, and accessibility of your data and computer networks.
Want to improve your network security but not sure where to begin? A network security audit is a great first step to a secure and protected network environment. Identify potential threats, locate inefficiencies, strengthen company policies and gain a better understanding of your network security.
Secure Your Network
Cloud-first Customer Success Stories.
Tell us what you want to achieve with the cloud.