Wireless Networks.
Enable connectivity and communication between users, devices, apps, the internet and more 
with scalable
wireless network
 infrastructure
Wireless network infrastructure is an essential component for supporting a connected workplace. It brings data, processes and information together, enabling employees to securely access corporate networks from their devices. The rise of the digital workplace has seen many change their approach to network infrastructure. Businesses of all sizes and sectors are now reliant on the cloud for all core operations. With this change, growing numbers of organisations are moving to primarily wireless networks infrastructure.  The 848 Group has a team of network specialists who can design, build, manage and support your wireless network infrastructure on a budget that works for you. Enhance network agility, security and connectivity with wireless solutions from 848.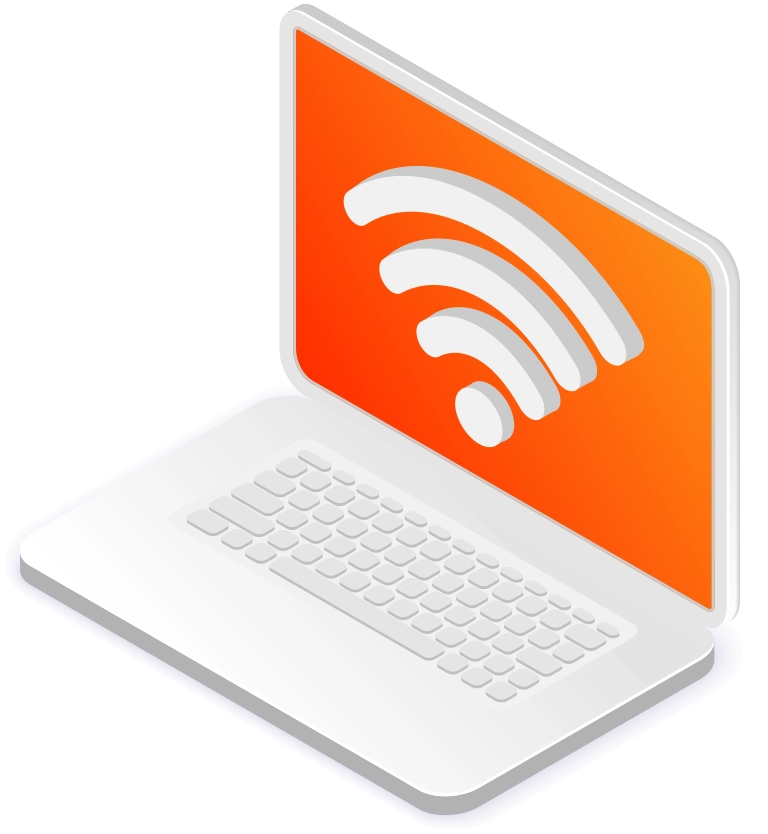 What makes up wireless network infrastructure?
Our range of cloud-first wireless solutions and services, consist of hardware and software components, that provide a high performing and secure network tailored to your business needs. Wireless network infrastructure enables multiple devices to communicate using a wireless data connection. It provides businesses with a fast, reliable and seamless connection to a wide range of users with no need for cables or wires.
What are the benefits of wireless networks?
For modern businesses, it's essential to be able to operate with agility. A wireless network is a powerful tool that increases the speed and performance of connections between your employees. They have a number of key business advantages over wired networks. 

Increased efficiency and mobility
Users can remain online even when switching between wireless-enabled devices, e.g., from laptop to mobile device they remain connected.

Enable your users to securely access real-time information from anywhere, anytime, on any device.  

Even though the initial investment is higher, the total cost of ownership over time is lower. 

Offer secure network access to guest users such as, customers or business partners, while keeping your network applications and resources protected. 

Expandability

 and scalability
Easily update your wireless network to meet new configurations and scale up or down as business needs change. 

Installation is quick and simple
With minimal hardware and no wires or cables, it is easy to install and can be set up in a fraction of the time.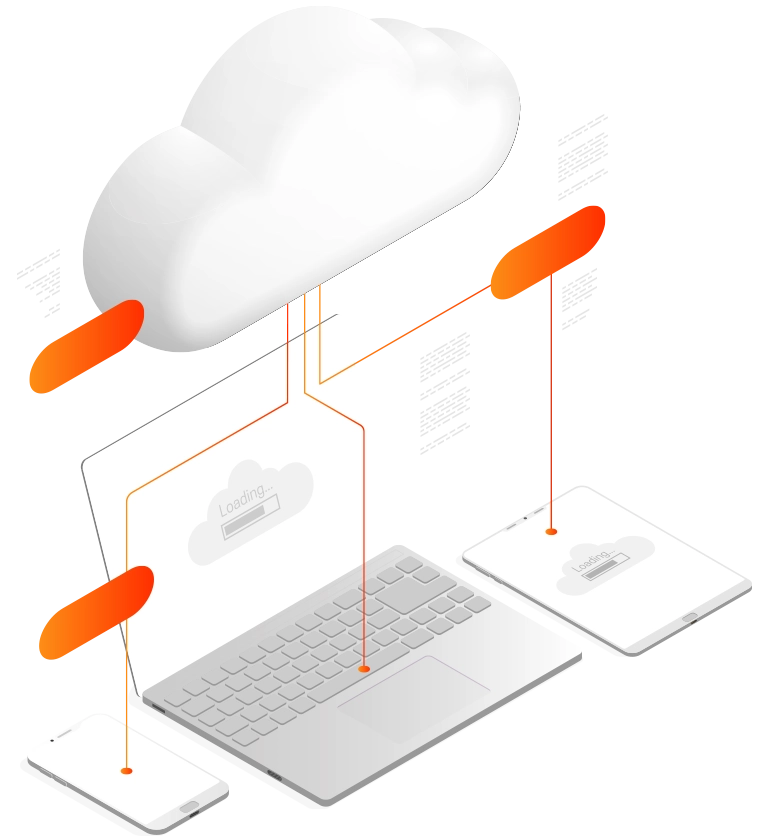 Wired vs Wireless.
As the name suggests, wireless and wired networks differ in how the user's device connects to the corporate network. In a wired network, information and data flows through cables. The cables connect to an Ethernet port on the network switch or router at one end, and to an interface card in the end device at the other end.  
In a wireless network, information and data flows via radio waves. These signals travel between the end device and the wireless access point, which is connected to the network. This enables users to move, untethered to cables or wires. It is not completely cloud-based, it still requires hardware components such as switches, to support the wireless access points.  
Wireless network infrastructure from 848
Whether you have a small office, or a large enterprise spread over multiple locations, pervasive wireless connectivity is critical for running a competitive business. A well-managed wireless ecosystem enables a more productive and flexible working environment.  
848 can provide a fully-managed Wi-Fi solution including the design, deployment, management, administration and support of your reliable, fast and secure network. Our wireless network infrastructure services include:
Defining a wireless strategy, the choice of appropriate technologies and architecture for an efficient Wi-Fi solution. 
A wireless RF (Radio Frequency) survey to map the property to plan and design a wireless network that has wide coverage throughout a building. Providing heat maps of coverage, photos of access point locations and detailed spectrum analysis and recommendations. 
Installing and configuring wireless access points (WAPs) within the physical environment of the site. 
A secure guest and visitor wireless offering with a simple log-in process for visitors in public places. 
Expert network engineers available through our help desk to solve issues, add bandwidth and more. 
848 uses state-of-the-art cloud tools to monitor and report on connectivity, potential security breaches, network reliability, speed and more.  
Learn More
Your Dedicated Microsoft Solutions Partner.
848 is a Microsoft Certified Solutions Partner for Modern Work, Azure Infrastructure, Digital & App Innovation, Business Applications and Security, with 6 Microsoft Specializations. This demonstrates our leading knowledge and expertise in the design, build and implementation of solutions underpinned by Microsoft technologies.