What is Virtual Desktop Infrastructure (VDI)?
---
Virtual Desktop Infrastructure – often shortened to VDI – is defined as the remote hosting of desktop environments on a central server. VDI is IT infrastructure that allows you to access enterprise computer systems from almost any device. This could be your mobile phone, laptop or desktop PC, or tablet. VDI eliminates the need for your organisation to provide employees with – and manage, replace and repair- a physical machine.
Authorised users can securely access the same company servers, apps, files, and services from any approved device. VDI allows you to run traditional desktop workloads on a centralised platform and this has become standard in business environments to support remote workers and provide access to contractors and partners. Virtualization facilitates greater agility and productivity as employees have easier access to company resources from any location.
---
Azure Virtual Desktop – Virtual Desktop Infrastructure that runs in Azure
Microsoft Azure Virtual Desktop (formerly Windows Virtual Desktop) enables customers to take advantage of the reliability, scalability, and cost savings that are offered when VDI is hosted by a cloud provider. You can set up Azure Virtual Desktop in minutes to facilitate secure remote work. With Azure Virtual Desktop, you can provide the familiarity and compatibility of Windows 11 with the new scalable multi-session experience for your end users. There are no additional licence costs – Azure Virtual Desktop can be used with your existing eligible Microsoft 365 or Windows per-user licences.
---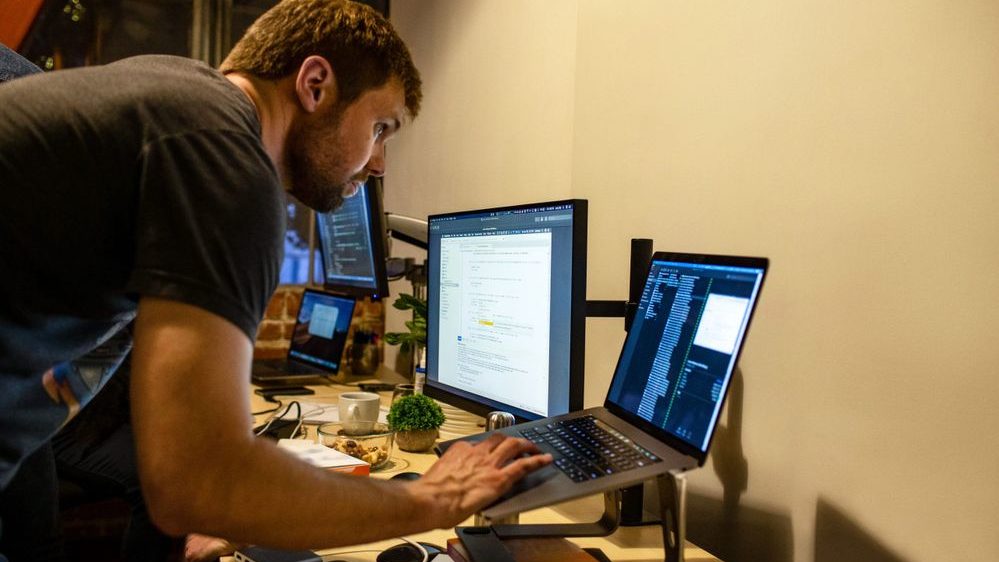 What are the benefits of Virtual Desktop Infrastructure running in Azure
Simplified IT management and IT provision – There's no need to configure each system manually with VDI, making it easy to provision desktops almost instantly. This enables IT admins to configure their network systems, run desktop apps, add users, and activate security from a central location with a few clicks.
IT cost savings and lower hardware requirements – VDI is largely server-based, removing the expense of deploying large amounts of hardware. Use existing eligible licenses to reduce costs and only pay for what you use.
Remote access and increased productivity – End users who are frequently remote, mobile or out in the field can easily access their workspaces containing all their apps and data within the virtual desktop infrastructure. This can be from computers, laptops, mobile, tables or thin client devices.
Enhanced datacentre security – Cloud providers offer advanced security, high-end infrastructure, cloud backup and disaster recovery solutions.
Improved compliance – Virtual Desktop Infrastructure ensures organisations remain compliant with GDPR regulations and compliance certifications. This is particularly beneficial to certain verticals such as regulatory authorities or financial services where there is a requirement to host and operate data to align with government and industry regulations.
---
Advanced specialists in Azure Virtual Desktop
848 has recently earned the Microsoft Azure Virtual Desktop Advanced Specialization. Microsoft state that the Microsoft Azure Virtual Desktop advanced specialization validates a partner's deep knowledge, extensive experience, and expertise in deploying, scaling and securing Virtual Desktop Infrastructure on Azure.
Earning this accreditation means that 848 has proven it has the advanced skills and capability to deliver and support Azure Virtual Desktop in line with Microsoft's highest technical standards.
To learn more about Azure Virtual Desktop or to trial it in your organisation, get in touch with the 848 team today.