Your hybrid workplace,

powered by the cloud
Create a secure environment
 

that connects your people
 

with intelligent hybrid working solutions.
Support secure anywhere working with solutions for the hybrid workplace. Empower your employees to work from wherever they're most productive without sacrificing security. We plan, build and run a blended working environment for people who split their time between in-office and remote work. 
With cloud-first solutions, employees can easily transition to the hybrid workplace. Utilise AI-enabled applications to centrally store and share information. Enhance communication and collaboration with seamless video and chat-based platforms to facilitate meaningful meetings. Allow secure remote access to business workplaces with virtual desktop infrastructure.
At the 848 Group, we have a team of experts that plan, build, and run hybrid workplace solutions that foster collaboration, enable flexible working, and improve communication whether employees are working remotely or in office.
C
loud-first
 

hybrid workplace solutions
The key to a successful hybrid workplace strategy focuses heavily on IT and working from the cloud. 848 has a range of cloud-first IT solutions that enable your business to migrate to the cloud and operate in a hybrid workplace that's agile, mobile, and secure.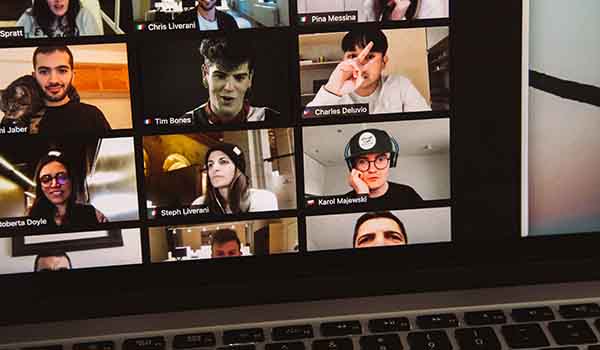 Azure Virtual Desktop (AVD) 
Azure Virtual Desktop (formerly Windows Virtual Desktop) helps your business enable secure, remote or hybrid work with simplified IT management.  
A cloud-based virtual environment utilising Microsoft 365 and Azure technologies, AVD empowers users to access their workspace from any location, on any device. 848 holds the Azure Virtual Desktop Advanced Specialization, validating our leading expertise in Virtual Desktop Infrastructure in Azure.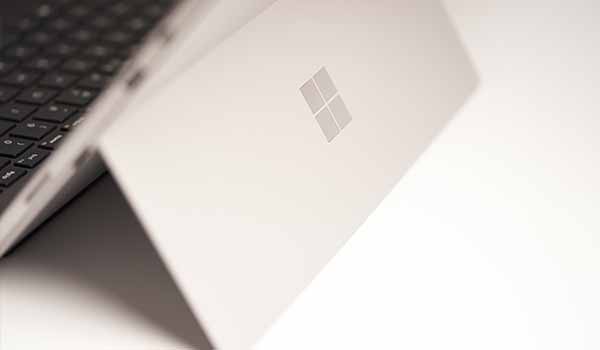 Microsoft 365
Microsoft 365 enables teamwork, streamlines processes, and provides complete security with the trusted Microsoft cloud.
Microsoft 365 enables users to access the latest versions of features across new and familiar productivity platforms like Teams, Word, Excel, PowerPoint, Outlook, and OneDrive. Empower your employees to utilise innovate applications that are highly accessible from any web-enabled interface.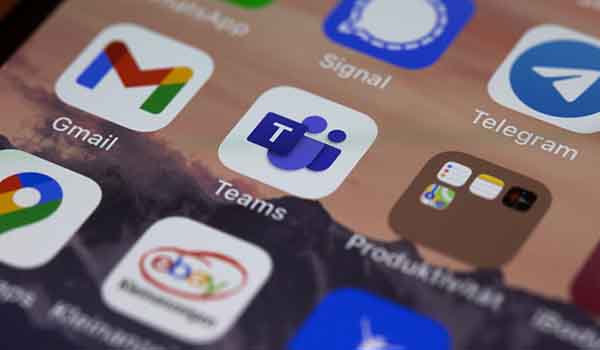 Microsoft Teams
Microsoft Teams is a collaboration platform. Teams unties a workforce and helps them stay organised and have productive conversations via chat-based or video communication.
Being able to communicate, collaborate and make quick decisions easily is key to running an efficient business in today's world of work. Shared workspace software makes this so much easier to achieve, especially if your company has adopted a hybrid workplace model.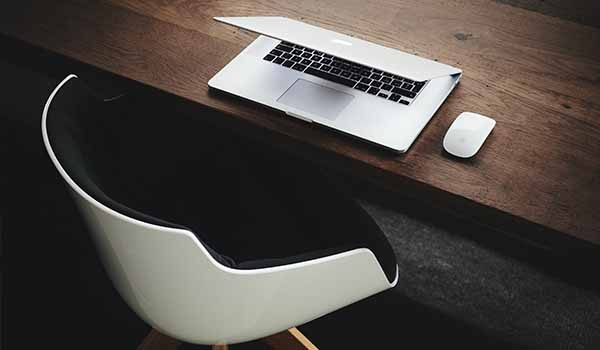 Cloud migrations
Today, over 95% of companies use the cloud in some way. 848 help businesses complete their migration journey to the cloud and get the most out of their cloud services. Modernise your infrastructure by deploying your data, apps and infrastructure in the cloud.
Achieve your goals with the freedom and flexibility to build, manage and scale your IT anywhere. Use your preferred languages, frameworks, and infrastructure – even your own data centre and other clouds – to solve challenges large and small. 
We're experts in designing and building cloud-first environments
Hybrid working gives people the freedom and flexibility to find the right balance of remote and office-based working for their productivity and wellbeing. At 848, we plan, build and run business changing IT solutions that enable people to seamlessly switch between their work environments.
As a cloud-first company, we've always embraced flexible working. Our approach to the hybrid workplace contributes to excellent employee retention rate, and a happy, growing team of the best talent. We use our experience to help customers adapt to the hybrid working world, support greater productivity, and embrace collaboration underpinned by the cloud. 
We provide Business Changing IT. With over a decade of experience and a robust methodology, we Plan, Build and Run intelligent IT solutions that maximise value for our customers.
Access the benefits of smart hybrid workplace solutions
Enable flexible working – IT capabilities and cloud solutions can empower your employees to work from where they're most productive. Investing in a hybrid work model can have a high ROI with cost savings and opportunities to increase employee productivity.
View hybrid working as a way to attract the best talent – The shift to hybrid working has widened the talent marketplace. Your business can attract a broader range of expertise by promoting remote working job adverts. People no longer have to leave their house or community to advance their career, and it will have profound impacts on the talent landscape.
Increase employee satisfaction – According to LinkedIn's latest employee survey results, 87% of staff would prefer to stay remote for at least half of their working schedules. Companies with a better employee experience for all employees will be the ones to retain and attract the best workforce.
Foster purposeful meetings – Collaborate and enjoy seamless video conferencing with meeting room solutions that complement and integrate within your IT infrastructure. Chat, call, meet and conference across locations.
Read real life hybrid workplace case studies
Read our customer stories and case studies that demonstrate our abilities in providing business changing IT with a mission to maximise value, and empower businesses to reach their goals.  
Case study
848 migrate leading cinema group to a secure and unified Microsoft 365 platform
Case study
848 migrate leading EdTech specialist to Dynamics 365 cloud platform and modernise their processes
Case study
848 enable Leicester College to access better learning insights and a more effective approach to business information
Your Dedicated Microsoft Solutions Partner.
848 is a Microsoft Certified Solutions Partner for Modern Work with 6 Microsoft Specializations. This demonstrates our leading knowledge and expertise in the design, build and implementation of solutions underpinned by Microsoft technologies.

Want to know more? Send us a message and a member of the team will get back to you shortly.