Azure Virtual Desktop (AVD).
Optimise software costs
 and maintain compliance 
with 
Software Asset Management.
The modern working landscape has transformed in recent years. Azure Virtual Desktop enables you to build a flexible, scalable and user-friendly virtual environment that supports modern ways of working. After experiencing the productivity and efficiency benefits of remote and hybrid work, many organisations have kept these agile workplace models. However, a hybrid workplace shouldn't make life difficult for IT teams. Azure Virtual Desktop (formerly Windows Virtual Desktop) is a cloud-based virtual environment that's easy to manage, secure and deploy. Providing seamless user experiences, it enables users to securely access their workspace from any device, any location, any time.
848 is a cloud-first company and Microsoft Gold Partner with Microsoft Certified staff specialising in Azure. We have earned the Azure Virtual Desktop Advanced Specialisation, validating our expertise in securing, scaling and deploying Virtual Desktop Infrastructure (VDI) in Azure. Our team of remote desktop and virtualisation specialists are certified to deliver virtual cloud environments in line with Microsoft's highest technical standards. Empower employees in the modern hybrid workplace with a scalable, secure and user-friendly environment underpinned by the cloud.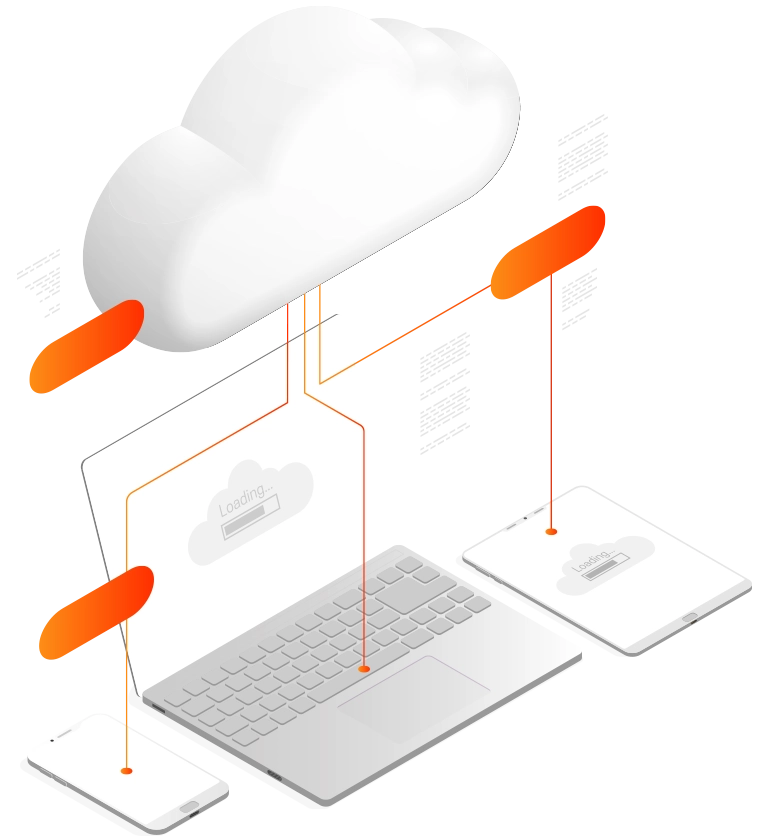 What is Azure Virtual Desktop?
Azure Virtual Desktop is an intelligent and cost-effective desktop and app virtualisation service that runs on the cloud. AVD is built on Microsoft Azure, and provides your end-users with secure remote access to their workspaces, data, resources, and applications from any location, and on any device.
Provide Best-in-Class Virtualised Experiences.
Deliver Windows 11 desktops and applications to users virtually, providing a seamless experience from any location.
Keep your Users, Apps and Data Secure.
With intelligent security and compliance capabilities built-in as standard, your environment is proactively monitored and protected from threats.
Deploy in Minutes and Streamline Onboarding.
Azure Virtual Desktop can be easily deployed in a matter of minutes. Quickly scale up and down based on your requirements.
Simplify IT Management and Scalability.
Azure Virtual Desktop simplifies the deployment and management of your IT infrastructure and easily scale to meet your needs as your business evolves.
Reduce Costs and Only Pay for What You use.
Say goodbye to overpaying for your cloud environments. Enjoy simply billing based on usage, and use existing eligible licenses to reduce costs.
Maximise Microsoft Teams and Office 365.
Enable remote collaboration and productivity across AVD as users utilise Outlook, share files in OneDrive, or work with colleagues on Teams.
Our Partnership with Azure.
848 has over a decade of experience in delivering Business Changing IT. With our robust plan, build, run methodology, we deliver fully integrated and optimised Microsoft solutions that maximise value in your business.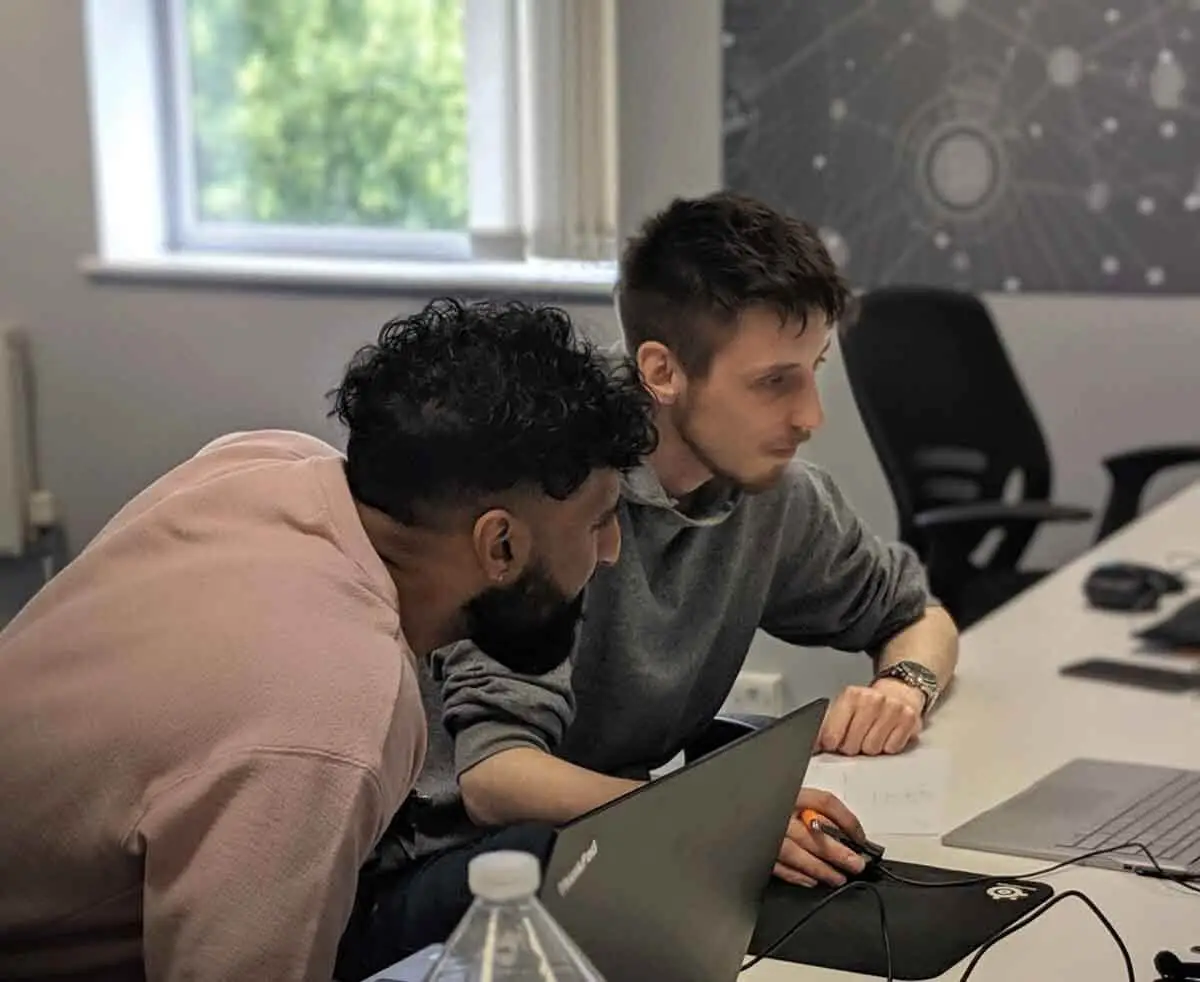 Why Azure Virtual Desktop from 848?
848 is a Microsoft Gold Partner holding the Azure Virtual Desktop Advanced Specialization
We've been designing and delivering cloud-first solutions for over a decade
848 has an expert team of cloud specialists, solutions architects and support staff specialising in Azure
Our plan, build, run methodology is utilised by our team to deliver hundreds of successful cloud projects every year
We design solutions and virtual environments based on user needs, helping to improve efficiency and reduce costs for clients
See how we enabled Severn Angels Healthcare to enhance security and remote working processes with Azure Virtual Desktop.
Your Dedicated Microsoft Solutions Partner.
848 is a Microsoft Certified Solutions Partner for Modern Work, Azure Infrastructure, Digital & App Innovation, and Business Applications, with 6 Microsoft Specializations. This demonstrates our leading knowledge and expertise in the design, build and implementation of solutions underpinned by Microsoft technologies.