Digital voice and connectivity solutions powered by the UK's leading BT network.
BT Wholesale is one of the largest providers of communications, connectivity, and collaboration services in Europe. As a BT Wholesale Partner, 848 delivers leading comms solutions underpinned by the most trusted network in the UK. From ethernet and broadband to digital voice services, we give your business choice and flexibility for building a connected environment to suit every type of worker. Enable true anywhere working and mobility with modern solutions that improve the communication experience for every user.
We deliver best-in-class voice and connectivity services and add value through enhanced customer service, managed support, and IT integration. Unify your approach to IT and communications with expertise from a partner who can handle it all. Access high-quality services built on the leading BT infrastructure. Upgrade your legacy phone systems to meet the needs of the modern workplace. Speak to us about our BT Wholesale partnership and learn how it can benefit your business.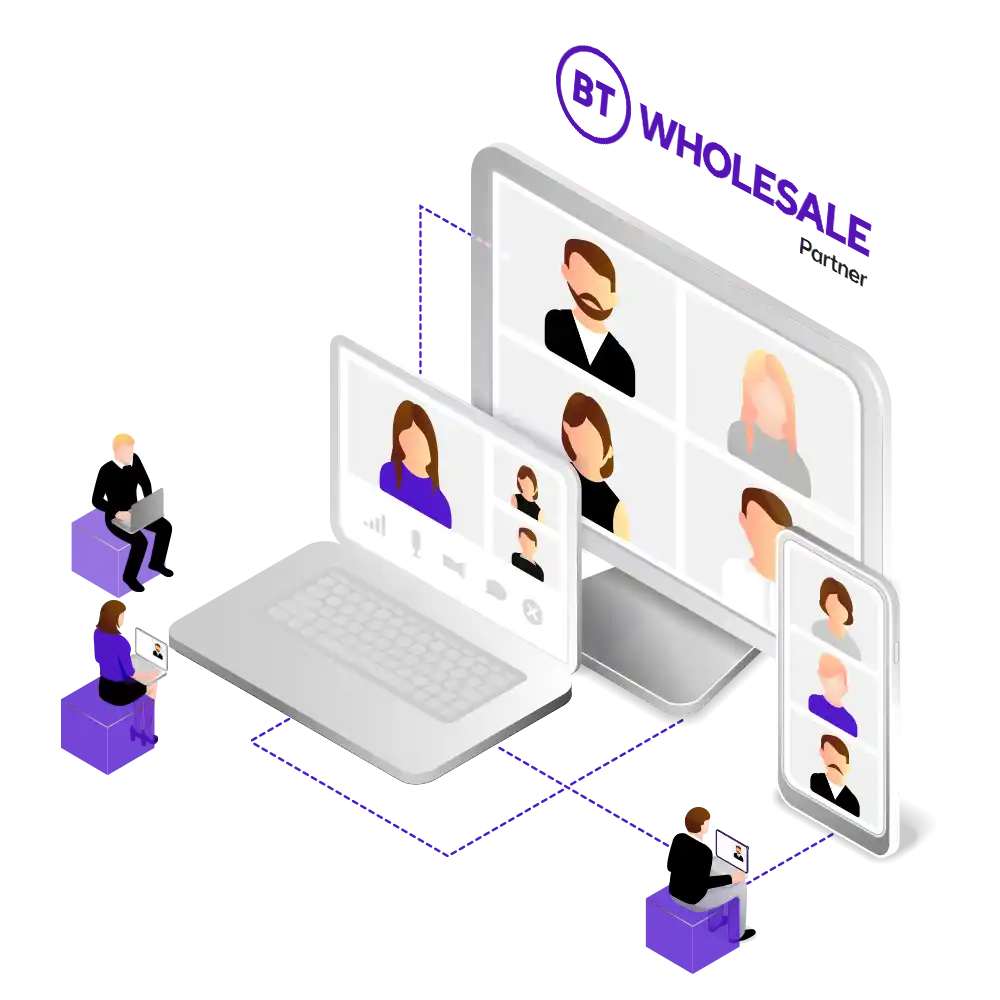 Get Connected with 848 and BT Wholesale.
Our partnership with BT Wholesale validates our ability to design, deploy, and support bespoke communications solutions underpinned by the UK's most trusted network. That's how you know you're in safe hands. We'll work with you to find the products and services that best meet both the needs of your business and end users, with expert support and guidance every step of the way.
Whether you're in need of connectivity for your start-up, or a mobile voice solution to modernise communication experiences for your users, we're here to help. Work smarter with the right infrastructure, secure your connections, and stay on top of the growing digital demand.
Unify Your Comms and IT.
Disjointed communications and IT systems can be hard to manage and costly to maintain. We can be your single provider for all your comms, connectivity, and IT needs. Access a cost-effective, easy-to-manage solution where IT and comms work in harmony.
Future-Proof Your Business.
The future is digital. By the end of 2025, the PSTN is being switched off, meaning legacy phone systems will no longer work. And so, a move to digital is a must. Voice One is our collection of scalable digital voice services to support your business in the digital future.
Connect Your Workforce.
People want to work from anywhere, and they need reliable digital connectivity to do so. Our specialists can create an integrated and optimised unified comms solution powered by BT Wholesale, and provide end-to-end consultancy to improve outcomes.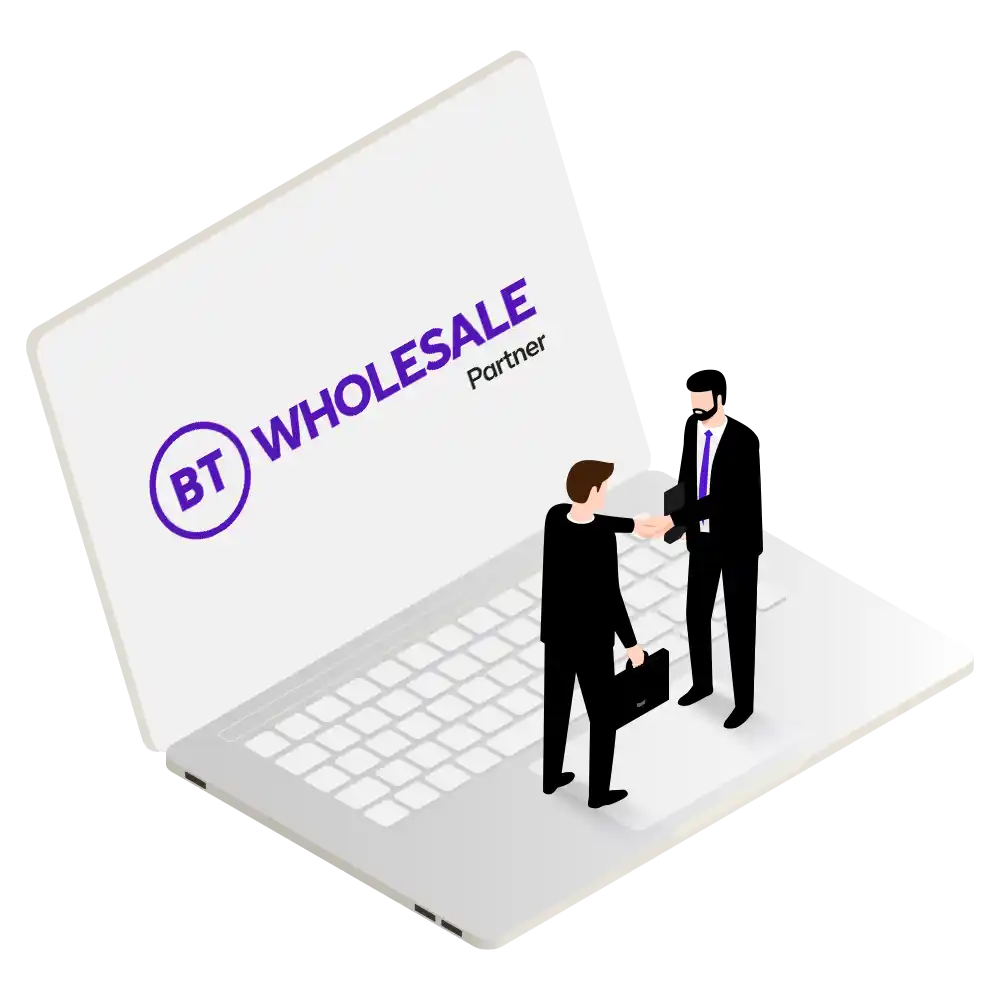 What Does Our BT Wholesale Partnership Mean to You?
One single provider for all your IT, connectivity, and communications needs.
Access modern digital phone services built on the UK's leading network.
Bring together scalable cloud and voice services that streamline collaboration.
Build a unified comms environment that's designed, secured, and supported by experts.
Get 24/7 network monitoring and complete threat protection for your business.
We can take care of everything from licensing to around-the-clock end user support.
Benefit from the flexibility, scalability, and simple set-up of our Voice One solutions.
As a Microsoft Gold Partner, we can integrate unified communications into your modern workplace.
Unified Comms Underpinned by Microsoft and BT Wholesale.
Transform your Teams platform into a comprehensive unified comms solution backed by the cloud and BT Wholesale. Voice One Teams Connect is our version of the leading Operator Connect Mobile solution. It enables you to host seamless and secure calls and audio conferencing directly through Microsoft Teams. Benefit from cost-effective and simple monthly per-user voice licenses, alongside quick set up and global network quality underpinned by BT Wholesale services. It's an easy and affordable way to securely connect your hybrid workforce.
As a Microsoft Gold Partner and BT Wholesale Partner, we can deploy, manage, and support your unified comms solution and your Microsoft services, and ensure that they work in harmony.
Our Range of Modern Digital Voice Solutions.
Your move to digital voice is inevitable. In 2025, the public switched telephone network (PSTN) in the UK is being switched off. This means you'll have to rely on the internet to make and receive calls. In partnership with BT Wholesale, we've designed a range of scalable cloud voice services to support your business in the digital future. Voice One is our collection of future-proof flexible solutions designed to empower users with a modern communication experience. Replace your legacy telephony systems with future-ready solutions underpinned by the cloud and BT Wholesale.
Access a range of flexible pay monthly packages on a mix-and-match basis, combining Voice over Internet Protocol (VOIP) per-user licenses, digital phone systems, handsets, headsets and more. Choose from low-cost, no-frills licenses, to feature-rich solutions for truly mobile users. We'll design your solution and combine it into one simple, pay monthly package, and we can even provide the end-to-end management of your digital voice services. Give your users the flexibility to decide where they make and take calls on their devices.
Learn more about our Voice One packages by downloading our brochure, and ensure you're ready for the analogue telephone network switch-off in 2025.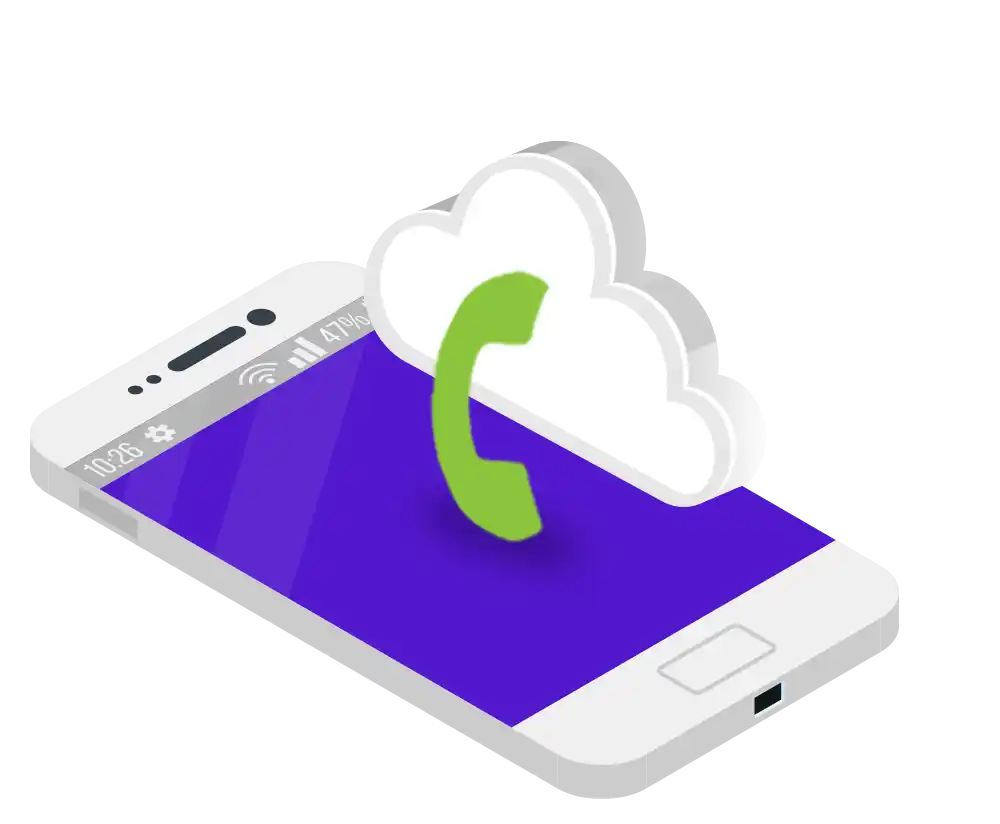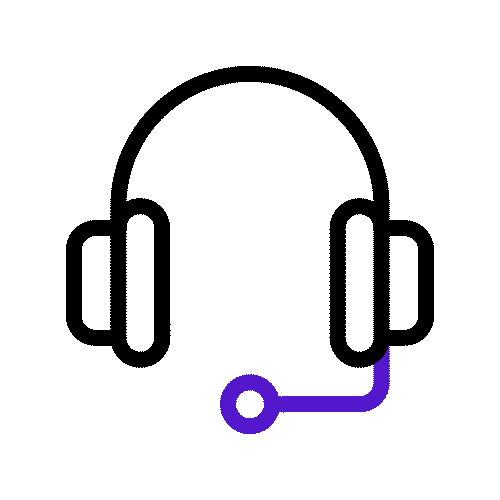 One Partner for Voice and IT.
Dealing with multiple providers for your IT and voice services can be expensive and complex. 848 can be your single partner for all your voice, connectivity, and IT services.
We're partnered with leading tech innovators including Microsoft, AWS, Cisco, ServiceNow, Fortinet, BT Wholesale, and more. Our diverse team of cloud collaboration and unified comms specialists can bring together the right blend of products and services to design and support a truly integrated and optimised environment for all your connectivity and collaboration needs.
Begin Your Journey to Modern Unified Comms.
Your Dedicated Microsoft Gold Partner.
848 is an experienced Microsoft Gold Partner with 5 Microsoft Advanced Specializations. This demonstrates our leading knowledge and expertise in the design, build and implementation of solutions underpinned by Microsoft technologies.