IT Support Staffordshire.
Flexible managed services and IT support packages from Staffordshire across the UK
The 848 Group is a leading provider of IT support and managed IT services across Staffordshire. We provide a range of cost-effective IT support services that provide your business with the flexibility and freedom to focus on what matters most. Make your IT problems, our problem, and remove the burden of IT management from your internal team.
As an experienced Managed Services Provider, we're trusted by many organisations in Staffordshire and across the whole of the UK. We are proud to have worked with many prominent companies, such as Deloitte, Wilsons Knight Frank, the Chartered Institute of Marketing, Incentive FM Group, and many more.
Our experienced service desk team is made up of dedicated support engineers and IT specialists. They work together to ensure clients enjoy consistent IT experiences, with minimal downtime, and maximum efficiency.
While we do work with various businesses located across the UK, our headquarters are in Staffordshire and have been since we began back in 2010. Staffordshire is our home and we've cultivated many fruitful relationships with local businesses over the years.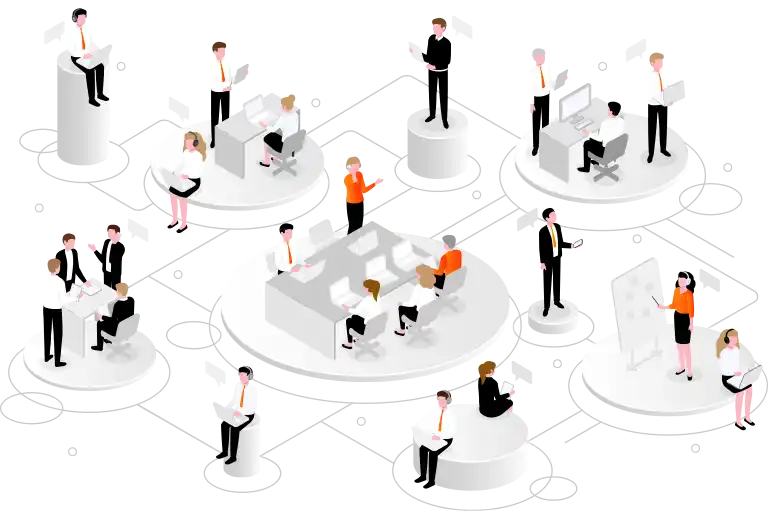 Our IT support services provide your business with reliable support and technical guidance so that your organisation can focus on the things that really matter. Get the flexible IT support you need, reduce the burden on your IT staff, and provide all your users with consistently reliable IT experiences with our IT support services.
When you work with 848, you won't just get technical support and rapid issue resolution. We believe that's a given. You'll also get a team who are dedicated to proactively monitoring and maintaining the critical infrastructure that your business relies on.
You'll also get a dedicated Service Delivery Manager to ensure your business is getting the level of service it needs. Start working with us and we'll ensure you have a high performing IT environment that provides a positive user experience and productivity.
Why Choose the 848 Group as Your Staffordshire IT Support Provider?
With our help your business can be more efficient, safe, and more secure with your entire IT environment is being monitored and managed for you, by IT specialists. Start working with a trusted IT support provider and eliminate all the ambiguity when it comes to IT.
We have a team of highly experienced engineers here to provide valuable IT services and support that ensure an effective IT environment.
Even in the remote working world, we understand that location matters to a lot of businesses in Staffordshire. Being local to our clients provides peace of mind that we're just around the corner if anything goes awry. We also love working with businesses in the local Staffordshire area. But don't worry if you're not local. We have a nationwide network of engineers who can offer IT support to all corners of the UK.
Outsourcing your IT management to us will enable you to gain access to local specialist knowledge and expertise, while removing the pressure of having to monitor your IT environment in house.
At 848, our serviced desk team consists of software engineers, ranging from Tier 1 to Tier 4, trusted Team Leads, Incident Coordinators and Service Delivery Managers. Our team strive to design and deliver the best level of service for your business, to ensure that your business always have access to a consistent and reliable IT environment.
Services to Enhance your Business.

Network and infrastructure management
As your business becomes more digital, the demands on your underlying IT infrastructure increase. Employees need secure access to a fast and reliable network from wherever they're working. While modern software and applications rely on a modern and effective infrastructure.
We offer a range of flexible services to support, maintain and optimise your critical IT infrastructure. Whether you need support for cloud, hybrid, or on-premises networks and infrastructure, we can help.
Spend less time firefighting issues, and more time focusing on projects that matter with our scalable network and infrastructure management services. From Managed Wi-Fi Services to Infrastructure as a Service, get end-to-end support for entire critical infrastructure to keep your business running efficiently.

Managed security and threat protection
Cyberattacks are continuing to rise. So, it's critical to ensure your users, data and workspaces are protected and secure.
We provide businesses with proactive managed security services to help prevent cyberattacks and breaches. Benefit from advanced threat protection and monitoring that protects your workforce, wherever they work.
Our team of cybersecurity specialists can provide end-to-end protection to protect your entire critical infrastructure. We'll help you mitigate cyber risks, strengthen your security posture, and detect and respond to threats before they impact your business.
Remove the burden of security of threat protection from business and work with confidence that your critical infrastructure is secure with our range of managed security services.

End user services and support
Remote and hybrid workforces need cloud-based solutions that keep them secure and productive. They also need effective IT support in case they encounter any technical issues.
Our end user computing services ensure that your staff always have access to a reliable technical support team, and a secure environment for productivity.
We pride ourselves in our ability to consistently provide our clients with quick support and issue resolution.
That's why our average response time to support tickets is just 9 minutes. This rapid response time minimises downtime in your business to ensure your teams can always stay productive.
Enable consistent user experiences and reduce downtime with effective end user support services from 848.
Our Previous IT Support Clients and Case Studies
The Benefits of Our IT Support Services

Reliable support
We'll provide your business with reliable and consistent IT support. Rest assured knowing that expert technicians are here to address tech issues rapidly and reduce downtime.

Remote support and troubleshooting
Our support team can provide remote support to infrastructure, users, and devices. This enables quick troubleshooting and problem resolution, enabling your employees to keep working with minimal disruption.

IT health monitoring
We keep a close eye on the availability, performance and health of your IT systems and applications. When you experience issues, we identify and solve them quickly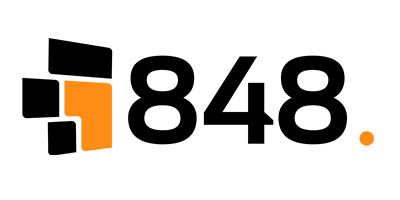 Invest in the IT Support that you Deserve with a Partner Based in Staffordshire
Whether you like it or not, we're now living in a digital first world. Technology underpins everything that your organisation does. So, when your IT performs well, so does your business. Don't let your IT issues hinder business growth. Get the IT support that you deserve. Speak to the team at 848 to learn how our IT support services can help your business.
Do you want to know more about our IT Support services? Get in touch.