6 New Solutions Partner Designations Will Help You Identify Partners with Advanced Capabilities
As the cloud becomes integral to modern business, Microsoft has renamed its Partner Network as the Microsoft Cloud Partner Program. With this development, Microsoft has also changed the way it categorises partner capabilities and specialisms. Instead of the existing list of 18 Competencies, Microsoft will now classify partners based on their proficiency by partner designations in 6 key solutions areas that align with the Microsoft cloud.
Organisations who can demonstrate capabilities and criteria outlined by Microsoft will be awarded a Solutions Partner badge in that area. They can also prove deep technical expertise and experience by earning Specializations. The aim of this is to make it easier for your business to find and work with Microsoft Partners with skills and expertise for a range of cloud projects.
Expertise Is Now Validated at Two Levels
To help customers better understand a partner's capabilities, there are two levels in which a partner like 848 can earn awards.
Solutions Partner designations can be achieved through meeting specific requirements for each solution area.
Specializations demonstrate in-depth technical expertise and experience in specific technical scenarios under each solution area.
With the changes only going live on the 3rd of October, the 848 Group has already achieved Solutions Partner status in Modern Work, with Specializations in Calling for Teams and Teamwork Deployment. We also hold Microsoft Specializations in Azure Virtual Desktop, Information Protection and Governance, and Identity and Access Management.
Why Has Microsoft Said Goodbye to Competencies?
Microsoft previously had 18 Competencies for partners to attain. Each could be achieved at a Silver or Gold Level, and validated skills and technical know-how in a number of solutions areas. In a bid to streamline the program and help customers more easily identify partners with the technical capabilities they need, Microsoft has consolidated the 18 existing Competencies into 6 new Solutions Partner designations.
On the previous framework, 848 held 17 out of the 18 Competencies available at a Gold Standard. Due to our experience and expertise, as we move into the new program, we have already achieved 1 out of 6 Solutions Partner badges, and are set to achieve a further 2 in the coming months.
What are the 6 Solutions Partner Designations?
The Solutions Partner designations have been outlined below. They cover all core areas of the always evolving Microsoft portfolio.
Data and AI (Azure): Helping customers manage data across multiple systems to build analytics and AI solutions.
Infrastructure (Azure): Accelerating the migration of key infrastructure workloads to Azure.
Digital and App Innovation (Azure): Building, managing, and running applications in the cloud, on premises, and at the edge, with a range of tools and frameworks.
Business Applications: Delivering integrated solutions underpinned by Microsoft Dynamics 365 and Power Platform.
Modern Work: Improving productivity and helping clients embrace hybrid work by using Microsoft 365 and Modern Workplace solutions.
Security: Helping customers safeguard their entire business with integrated security, compliance, and identity solutions
To achieve the above Solutions Partner designations, a partner must earn a number of points across different criteria. These can be achieved through things like reaching a set number of deployments, employee certifications, or number of customers. Standards are high and particularly challenging for smaller partners to achieve the different partner designations due the volume of licenses and clients required.
And so, 848 is proud as a growing business with 80 staff to have achieved many individual and organisation-wide accreditations that validate our expertise in Microsoft solutions.
What About Advanced Specializations?
Microsoft is maintaining the use of Advanced Specializations (now known as simply Specializations). Specializations further validate deep technical expertise and advanced capabilities in specific areas that align with the 6 Solutions Partner designations. They are earned after a partner meets stringent requirements and is assessed via an independent audit. Currently, 848 holds 5 Specializations in the following:
Our Specializations validate our ability to design, configure, scale, and deploy specialist solutions relating to Modern Workplace, Cybersecurity, Cloud App and Azure, in line with Microsoft's highest technical standards.
Your Microsoft Gold Partner
The 848 Group has been delivering cloud-first solutions and managed services as a Microsoft Gold Partner for 12 years. We have a nationwide network of Microsoft Certified Engineers, Consultants and Architects specialising in cybersecurity, modern workplace, cloud infrastructure, business apps and more. 848 has the experience and expertise to support you end-to-end on a wide range of projects underpinned by Microsoft and the cloud. Our team can design, build, manage and run your entire IT infrastructure to meet your bespoke requirements.
Get in touch to learn more about our expertise and to see how we can help your business add value and improve efficiency with the power of the cloud.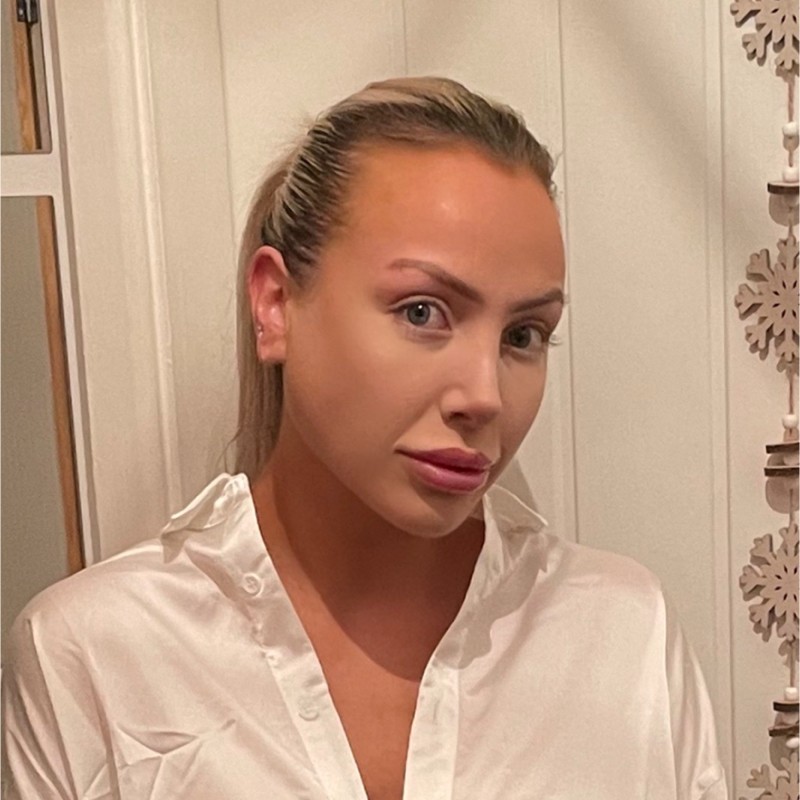 Abbie is technology-focused marketing manager with a passion for all things cloud, security, sustainability and automation. She has created content in collaboration with global names including Microsoft, Cisco, HP and Google, and turns technical jargon into clear messaging that explains how IT can be used to overcome business challenges.