848 Awarded Microsoft Information Protection And Governance Advanced Specialization
---
The 848 Group has been awarded another advanced specialization from Microsoft. 848 announced it has earned the Microsoft Information Protection and Governance advanced specialization. This validates our advanced capabilities and in-depth expertise for deploying Microsoft information protection workloads and enabling proactive data protection strategies.
---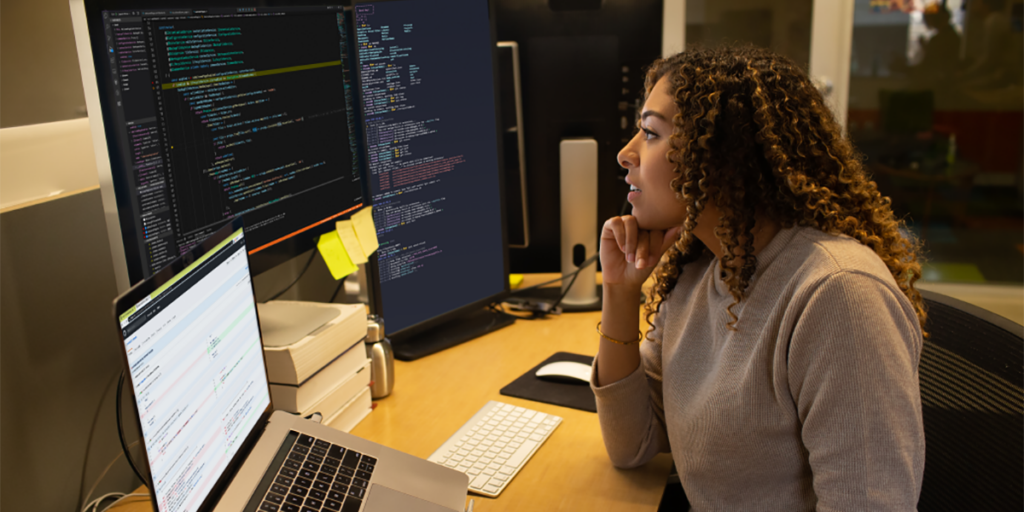 The importance of information protection
Information is a vital business asset. It encompasses sensitive client data, financial information, confidential business plans and more. In the modern world, organisations work with endless amounts of data, and the majority of information is stored, shared and processed digitally. This increases the risk of unauthorised access and data breaches for businesses of all sizes.
The importance, mobility and mass of data held by organisations means information security and protection has never been more important. Businesses must implement effective information protection solutions and better manage and mitigate the risks associated with unstructured data, all while ensuring compliance with regulations such as GDPR.
Earning the Microsoft information protection and governance advanced specialization means 848 is certified to be an expert in this space and provide trusted guidance to help businesses protect their information.
---
How 848 achieved the information protection and governance advanced specialization
To achieve an advanced specialization you must be a Microsoft Gold Partner and meet a number of stringent requirements in that particular solutions area.
With a dedicated security practice and robust information protection processes, 848 demonstrated how it has worked with both SMBs and enterprises to implement effective information security solutions that adhered to strict data protection regulations. Microsoft has certified 848 has the ability to design and deliver a projects that integrated information protection and governance in line with its highest standards.
James Saunders, Director of 848 Consulting said:
"At the 848 Group, we understand the true importance of data and information protection. Our team implement and fully integrate information security and data protection policies into solutions to protect businesses from the evolving threat landscape. They have helped businesses in both the SMB and enterprise space to implement effective information security strategies that comply with government and industry regulations. I'm delighted their hard work has been recognised by Microsoft as we achieve the information protection and governance advanced specialization."
---
An advanced specialization vs a Gold competency
A Microsoft competency is awarded to a partner based on its wider technical skillset and knowledge in a Microsoft product or technology. Advanced specializations measure in-depth capabilities against the highest industry standards in a specified solutions area.
848 has 17 out of 18 competencies at Gold standard, meaning we have proven our expertise across the entire Microsoft stack. The addition of our 5 advanced specializations, means we are recognised to have enhanced capabilities in deploying secure, scalable and cost-effective Microsoft solutions.