Microsoft Reveal 50% Rise In Demand For Cloud Services
---
Microsoft is experiencing its fastest growth rate since 2018, with cloud services such as Azure growing 51% year-on-year. The shift to the cloud has accelerated across all industries over the past year and Microsoft continues to be the leading provider. Collaboration app Microsoft Teams and social networking platform LinkedIn are also prospering.
The number of Microsoft Teams users has also skyrocketed. Microsoft recently revealed that the platform has 250 million monthly active users. The key drivers behind Microsoft's growth are the acceleration of people working from anywhere, and the adoption of hybrid and remote work models by businesses on a global scale.
---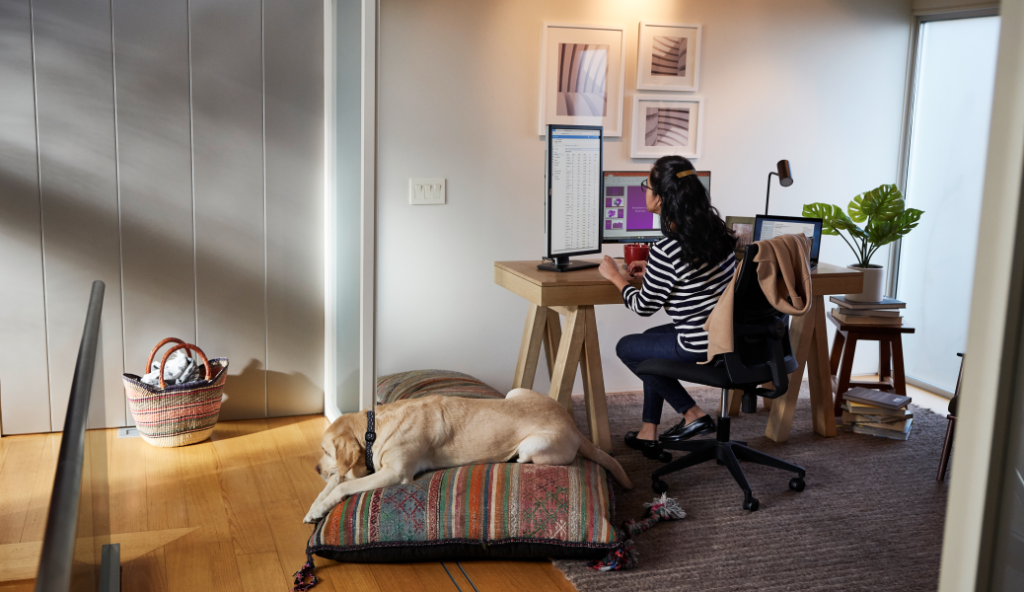 Microsoft cloud services for the hybrid workplace  
Microsoft Azure is a cloud platform consistent of more than 200 products and cloud services. It provides the flexibility to build, deploy and manage applications quickly and easily via a central server. It's scalable and secure, meaning businesses only pay for what they use. Azure Virtual Desktop (AVD), Microsoft's Virtual Desktop Infrastructure (VDI) solution running in Azure, provides the ability to operate business securely from any location and any device.
It's simple to manage a virtual environment with AVD, making it quick and easy to adopt as a business. With scalable cloud storage options, store and organise files/data and retrieve them from any web-enabled interface. Cloud computing provides better accessibility management with control access to cloud storage and resources. Businesses have the power to administer secure access policies to ensure that only specific employees or teams can approach private company information. Microsoft's cloud services are designed with cybersecurity at the core.
Azure is a trusted cloud by enterprises, governments, and start-ups. Azure's cloud resources meet all security and compliance requirements while being flexible to customise for unique business needs. Businesses can operate from the cloud, communicate, access resources and store data online with the confidence that their data is secure.
Azure is fully integrated with all Microsoft products, so businesses with existing investments in Microsoft infrastructure can adopt Azure to complement existing applications and software. Microsoft support organisational development and continuous innovation with new software updates, application upgrades, and rich new features.
---
Review your cloud services with a Microsoft Gold Partner specialising in the cloud
Working from the cloud enables companies to do large-scale business fast and at a much lower cost. It's secure and scalable to evolve with business growth. The future of work is hybrid, so it's important to review the cloud services you currently have to explore if they meet your needs now and in the future. Reviewing your cloud landscape can also help you uncover both cost savings and opportunities to make better use of services that are being under-utilised.
The 848 Group is a Microsoft Gold Partner with a cloud-first approach to business IT. We have a wealth of industry leading accreditations and a team of expert staff, enabling us to provide tailored Modern Workplace solutions, cloud platforms and infrastructure and much more.