IT Support West Midlands.
Reliable managed services and IT support packages in your local area
With the increased demand for digital connectivity, it's important to have a reliable IT landscape that keeps employees productive and secure. Working with an IT partner can help you improve efficiency, reduce downtime, and improve user experiences. The 848 Group is an experienced IT Managed Service Provider (MSP) and Microsoft Gold Partner supporting business across the West Midlands and the rest of the UK. Our goal is to give your business the freedom to focus on the things that matter most, without having to worry about IT maintenance and support.
With over a decade of experience, we're trusted and endeared by many organisations across the West Midlands and the rest of the UK. We're proud to have worked with plenty of notable organisations, such as Wilsons Knight Frank, Deloitte, The Chartered Institute of Marketing, and many more. We have a range of flexible IT support packages to look after your entire IT infrastructure. From end user devices and workspaces to cloud infrastructure, cybersecurity, networks, and more, we're here to support your business.
Our service desk is managed by specialist support engineers and service delivery managers certified in ITIL, PRINCE2 and ITSM best practices.  We can manage your entire IT landscape on your behalf, or work as an extension of your internal team, to improve the way your IT performs, and minimise downtime.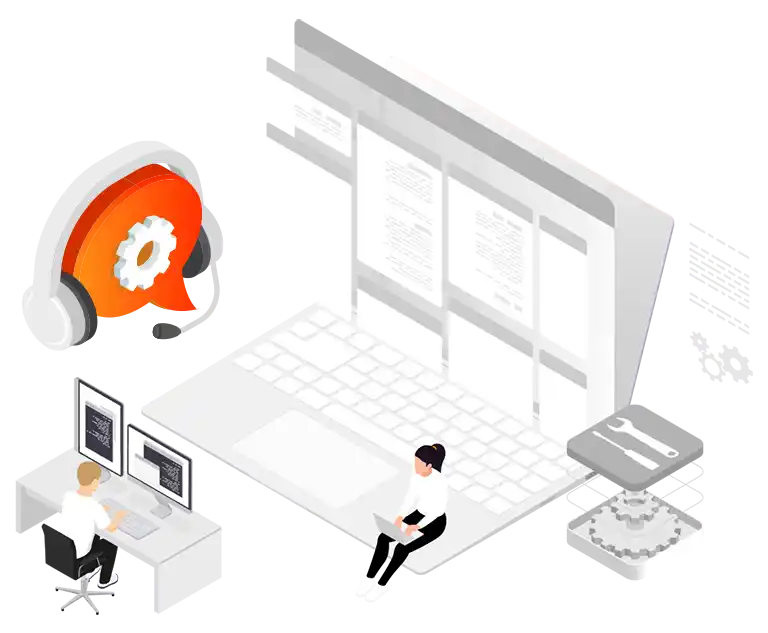 IT Support for the West Midlands and Beyond.
Constant IT issues can put unnecessary pressure on your staff and your bottom line. If your staff are spending most of their time firefighting technical problems, they'll have little time left to focus on projects built on change and innovation.
Our IT support services provide your business with the technical help and guidance you need to enable your staff to spend less time fighting issues, and more time on moving your business forward.
Get the reliable IT support that helps improve your processes, minimise downtime, and enables consistent IT user experiences. When you choose 848 as your dedicated IT support partner, you'll get access to specialist expertise and resources that make life easier for your business. Rapid issue detection and incident resolution. Calls answered in under 30 seconds. Average ticket response times of less than 10 minutes. Flexible IT support packages that optimise your operations.
IT Services and Support that Improves Business Efficiency.
Isn't it nice to know a helping hand is just down the road? We're an independent IT support provider local to Staffordshire and West Midlands. However, we provide both onsite and remote IT support services to organisations much further afield. Whilst based in Stafford, we operate with a hybrid workforce, with a nationwide network of nearly 80 specialists working in all corners of the UK. So, you're not local to the area? Don't worry. We're never that far away.
We work with businesses of all sectors and sizes, providing everything from IT support to security solutions, consultancy services to total digital transformations. If you're looking for an agile IT partner who really puts your goals first, get in touch today.
Start working with a flexible IT support provider that can scale services with you as your company grows. Our IT specialists can provide your business with expert IT support to help your business reach its goals.
IT Services to Enhance Your Business.

Network and infrastructure management
As you expand your digital capabilities, the expectations on your underlying IT infrastructure will also increase.
We offer a variety of flexible services to support, maintain and fine-tune your IT infrastructure, empowering your staff to do their best work. Get the support you need for your cloud, hybrid, or on-premises environments.
Ensure consistent connectivity with our Managed Wi-Fi and LAN Services proactive network monitoring, infrastructure management services and more.
Access reliable end-to-end support to keep your business operating at maximum efficiency with tailored infrastructure management services.

Managed security and threat protection
Cyberattacks are happening every day. So, it's important that you do everything to ensure your users, data, and workspaces are protected and secure.
Protect your business with managed security services from the 848 Group. From proactive vulnerability to management to advanced threat detection and protection, we can keep your workforce secure, wherever they work.
Our team of experienced cybersecurity experts can deliver end-to end security across your entire IT infrastructure. We help you move from a reactive to a proactive state, to prevent attacks from happening in the first place. We'll heighten your security levels.

End user services and support
Employees need cloud-based solutions that keep them secure and productive. They also need fast IT support in case they encounter any technical issues.
Our end user computing services ensure your staff always have access to a reliable technical support team, and a secure environment for productivity.
We pride ourselves in our ability to consistently provide clients with quick support and issue resolution.
That's why our average response time to support tickets is just 9 minutes. This rapid response minimises downtime to ensure your teams stay productive
Enable consistent user experiences and reduce downtime with effective end user support services from 848.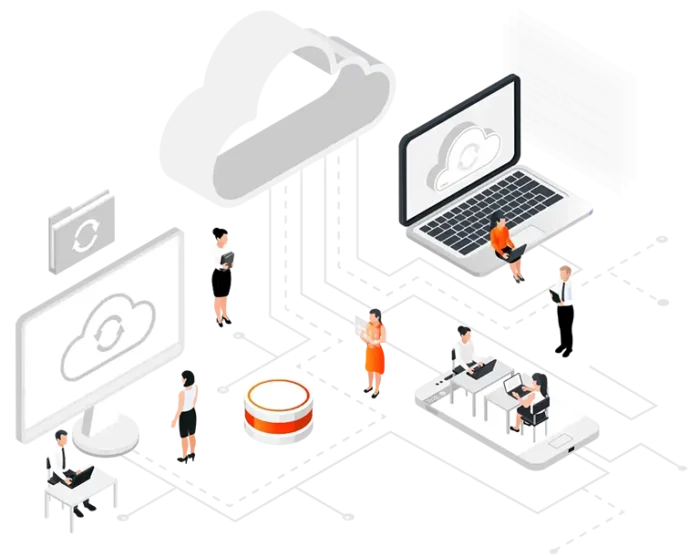 Your IT Support Partner Local to the West Midlands
We understand that finding the right IT support in the West Midlands can be difficult. Nowadays, we're living in a world where tech underpins almost everything that your business does. So, when your IT isn't performing, it can impact business and employee performance too.
Don't let IT problems hinder business growth. Get the IT support you need from a provider you can trust. Speak to the team at 848 about your IT challenges and we'll design a tailored IT support and managed service package to help you overcome them…
Our Previous IT Support Clients and Case Studies
Learn more about how other businesses across Staffordshire and the West Midlands have benefited from out IT support services.
Your Dedicated Microsoft Solutions Partner.
848 is a Microsoft Certified Solutions Partner for Modern Work, Azure Infrastructure, Digital & App Innovation, and Business Applications, with 6 Microsoft Specializations. This demonstrates our leading knowledge and expertise in the design, build and implementation of solutions underpinned by Microsoft technologies.

Do you want to know more about our IT Support services? Get in touch.