ITSM Platform.
Optimise your service desk with a cloud-first IT service management solution.
Effective IT service management (ITSM) helps you enhance business efficiency and deliver greater value. It helps you improve the productivity of IT service desk teams, lower IT operations costs, minimise services outages and more. Adopting a high-quality ITSM platform makes maintaining effective IT service management and delivery easy.
IT services are at the heart of your business, so it's important your services are optimised and consistent. 848 enables organisations of all sizes to access leading IT service management solutions that optimise your IT processes and services. Using our SureStart methodology for ITSM, we help growing businesses accelerate their journey to an enterprise-class IT service management platform that's scalable and cost-effective. 
We're a ServiceNow partner with a dedicated ServiceNow practice and methodology for ITSM. Our team of IT service management experts design, configure, build and manage high-quality IT service desk solutions that align with ITIL frameworks.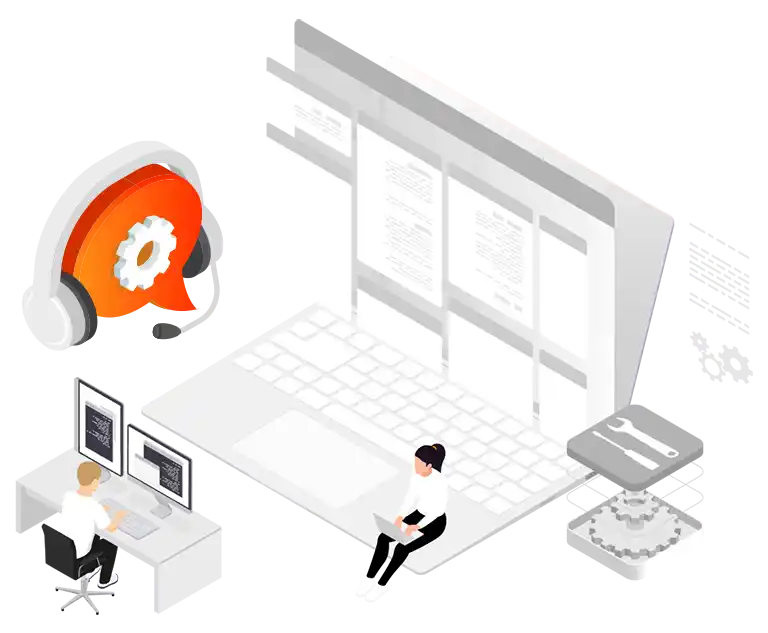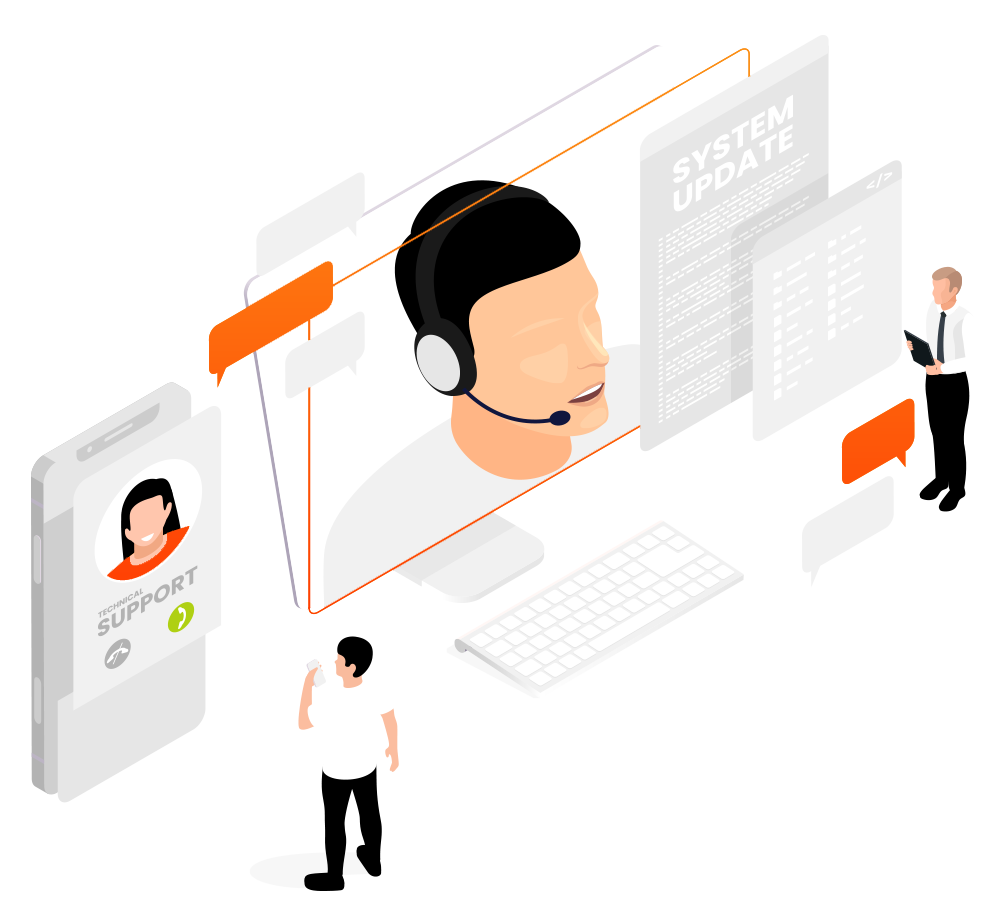 What Is IT Service Management (ITSM)?
IT Service Management – or ITSM – encompasses the activities and processes involved in the design, delivery, management and support of IT services. At the centre of IT service management is the recognition that IT should be provided as a service. An approach to ITSM is often most effective when it is aligned to ITIL best practices and agile methodologies. This helps to ensure consistent, efficient and optimised IT services.
Find out more
Ensure Your IT Evolves As Your Business Grows.
If you're in a growing business, you may be starting to outgrow more traditional ITSM tools. 848 deliver scalable, cloud-based IT service management solutions built on the market leading ServiceNow ITSM platform. Our IT service desk solutions built on ServiceNow are designed in line with ITIL standards.  
Our team can design, configure and deploy enterprise-class IT service management solutions for businesses of all sizes. Get a ServiceNow platform that's built to suit your budget. We can also reduce the pain of maintaining the platform by running it on your behalf. This ensures both your service desk employees and end-users get consistent and high-quality IT service experiences and support. We help you:
Seamlessly transition to a modern, cloud-based IT service management platform.
Access an enterprise-grade ITSM solution that's scalable and secure.
Lower the total cost of ownership (TCO) of high-quality IT service desk solutions.
Accelerate the adoption of industry-leading IT service management tooling.
Optimise and automate incident management, requests, service delivery and more.
ServiceNow has been named as market leader for IT service management 8 years in a row by Gartner. Adopt the industry leading ITSM platform with 848.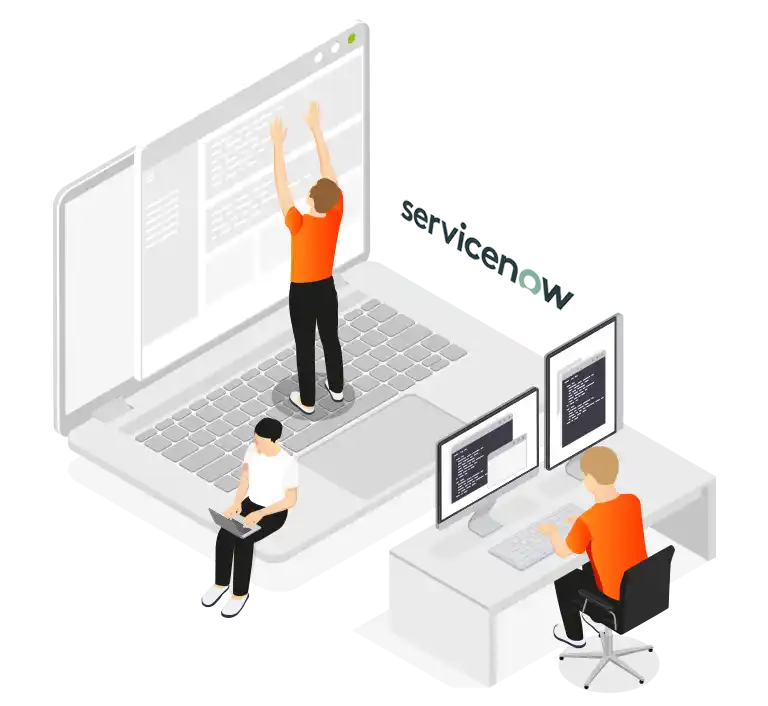 Automate and Modernise Your IT Service Management Processes.

Incident and Request.
Make it easy for users to request products, services or answers. Streamline the way you resolve issues and restore services.

Assignment Rules.
Define and automate who handles and remediates incidents and problems using custom criteria.

Problem Management.
Identify the root cause of reoccurring or complex errors in IT infrastructure to prevent them from happening again.

Change Management.
Take a systematic approach to control the lifecycle of all changes with minimum disruption to IT services.

Workflow Approvals.
Create a process that gives authorised managers, groups or individual users the responsibility or approving or rejecting a task or request.

Agent Workspace.
Secure endpoints and end-user devices with layered endpoint security and threat protection. With the rise of remote working, managing and protecting your end-users has never been so important.
Accelerate Your Journey to Optimised IT Services With Surestart for ITSM.
SureStart for ITSM is our range of implementation packages to access a high-quality ServiceNow platform that meets your business needs. It's designed to make enterprise-class IT service management tooling more affordable and cost-effective. Our team of ITSM experts are here to help growing businesses transition to an enterprise-class ITSM platform without going over their budget. 
SureStart Light.
An affordable 'light' incident and request platform for smaller IT teams with no/minimal requirements complex automation, incident routing or problem management.
SureStart Essentials.
An agile IT service management platform for small but growing IT teams who want some level of personalisation, automation, problem management, change management and assignment rules.
SureStart Select.
A highly customised ITSM platform with enhanced automation, personalisation, management and rules. For growing or larger IT teams who require a system to streamline their service desk experiences.
SureStart MyBusiness.
For businesses who need a highly customised IT service desk solution. Tell us requirements and we'll build a ITSM platform that meets your needs.

Begin Your Journey to Modern ITSM.
ServiceNow has been adopted by large enterprises all over the world. At 848, we aim to help small and medium-sized businesses access enterprise-class tools at a budget that suits them. We're a ServiceNow partner with a dedicated ServiceNow practice and methodology for ITSM.
SureStart for ITSM is ideal for growing businesses who need a scalable and more efficient solution for service desk management. We also have a range of SureStart packages to deliver highly customised cloud enabled ITSM platforms for larger organisations.
Whatever your needs and requirements are, we can tailor an ITSM package that provides maximum value to your business and helps you reach your IT goals.
Get in touch with the experts.
Your Dedicated Microsoft Solutions Partner.
848 is a Microsoft Certified Solutions Partner for Modern Work, Azure Infrastructure, Digital & App Innovation, Business Applications and Security, with 6 Microsoft Specializations. This demonstrates our leading knowledge and expertise in the design, build and implementation of solutions underpinned by Microsoft technologies.