SureStart
Access an enterprise-grade IT service management platform with SureStart for ITSM
Cloud-first IT service management (ITSM) is helping organisations all over the world improve the way they design, deliver and support IT services. SureStart for ITSM enables businesses to accelerate their journey to an enterprise-grade IT service management (ITSM) platform. Using our SureStart methodology, we'll help you adopt a leading cloud based ITSM solution that optimises service desk experiences at a price point that works for your business.
848 has a dedicated ServiceNow practice and experienced managed service desk team to support you. Access the industry leading ServiceNow ITSM platform as recognised by Gartner on a cost-effective basis. Optimise, automate and strengthen your service desk for end-users and employees with SureStart for ITSM.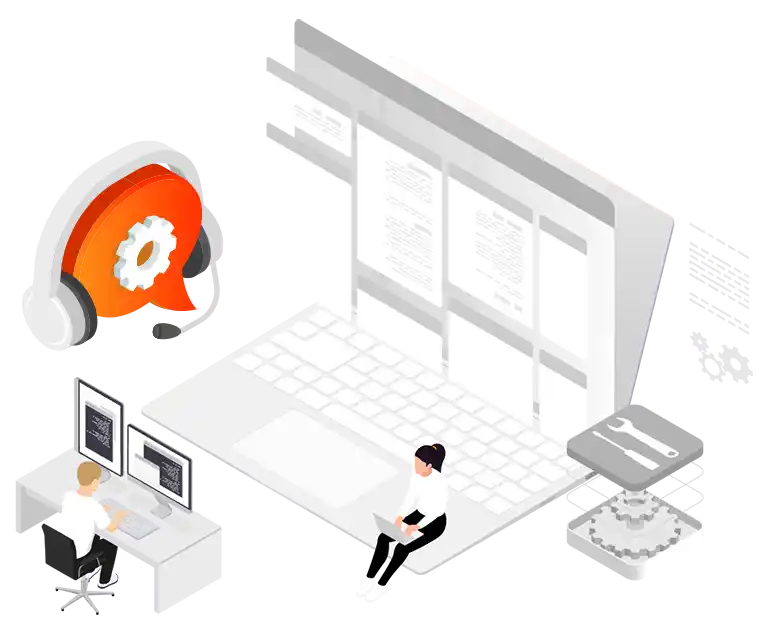 Adopt an Industry Leading ITSM Platform Without Breaking Your Budget.
SureStart for ITSM is designed to make enterprise-class ITSM tooling more affordable and cost-effective. Our team of ITSM experts are here to help growing businesses transition to a cloud enabled, enterprise-grade ITSM platform that works with their budget.
As your business evolves, you may quickly find you're outgrowing your existing ITSM tools. ServiceNow is the market leader for ITSM. It's fully aligned with ITIL standards to manage access and availability of services, fulfil service requests, and streamline services.
ServiceNow has been adopted by large enterprises all over the world. At 848, we aim to help small and medium-sized businesses access enterprise-class tools at a budget that suits them. SureStart for ITSM is ideal for growing businesses who need a scalable and more efficient solution for service desk management. We also have a range of SureStart packages to deliver highly customised cloud enabled ITSM platforms for larger organisations.
SureStart for ITSM Packages.
848 deliver cloud enabled ServiceNow ITSM solutions that are flexible and cost-effective. We have a range of SureStart for ITSM packages available to help you access a quality platform at a price that suits you. SureStart models are increasingly automated and customised as you work your way up. Our team will help you balance the benefits of personalisation and upgrades vs price. Customised dashboards, basic custom reports, custom fields and custom forms can be included at an additional cost to any package. We will also load your data for an agreed cost, based on data quality and complexity.
SureStart for ITSM Light
A light incident and request platform for smaller IT teams who don't require complex automation or incident routing.
SureStart Light includes:
Incident and request handling.
Knowledge base: we set up and help clients set up a knowledge base of resources and self-help.
CMDB = Configuration Management Database. Your IT service desk populate the database and we'll help you understand how to utilise it.
Agent workspace: modern user interface for optimised user experiences and functionality.
Users and roles: we will set your users up for you using pre-defined roles.
SureStart for ITSM Essentials
For small or growing IT teams who want a level of personalisation, problem management, change management and assignment rules.
SureStart Essentials includes everything in SureStart Light plus:
Additional personalisation.
Assignment rules: automating where cases go. Support Desk will manually classify level of incident and invoke major incident processes if necessary.
Line manager approvals.
Change management.
Problem management: identify the root causes of recurring incidents or complex/layered issues.
SLAs: we implement 4 x response or resolution SLAs in your system for you.
SureStart for ITSM Select
A customised ServiceNow platform with enhanced automation, personalisation, management and rules. For growing or larger IT teams who require a system to streamline their service desk experiences.
SureStart Select includes everything in SureStart Light and SureStart Essentials packages plus:
Full personalisation of the platform.
Major incident: coordinated response for major incidents i.e. major incidents alerts and trigger of automated rules and procedures in the event of a major incident – can still be manually activated.
Request models for organising request fulfilment.
SLAs: we implement 8 x response or resolution SLAs in your system for you.
SureStart for ITSM MyBusiness
SureStart MyBusiness is for growing or large IT teams with more complex needs and requirements.
It includes everything in the full list of SureStart packages, plus any configurations and customisations you may require.
We will work with your service desk team to design, build and deploy a SureStart for ITSM platform that meets your needs.
Access a bespoke ServiceNow platform tailored to your unique requirements.
For teams with complex requirements or a unique service desk environment.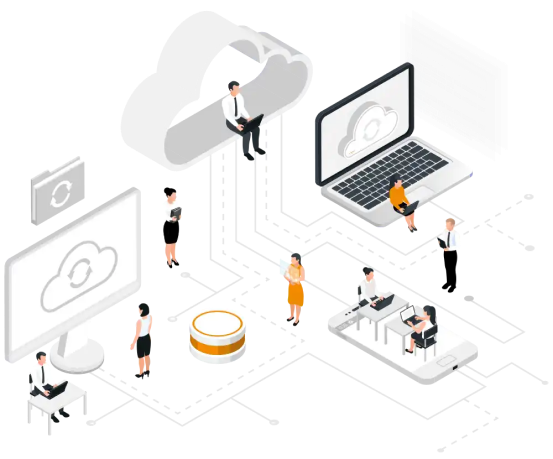 Why SureStart for ITSM?
SureStart is our comprehensive suite of services designed to get you up and running with a high-quality and efficient business application. We combine industry-leading platforms with professional implementation services and support to help organisations adopt high-quality cloud enabled solutions that improve efficiency and experiences. SureStart for ITSM is our range of SureStart offerings designed to enhance IT service management.
Accelerate your journey to enterprise-grade IT service management tooling without going over your budget
Enjoy lower total cost of ownership (TCO) of the industry leading ServiceNow ITSM platform
Choose from a range of SureStart ITSM packages with the level of customisation your business needs
Manage your own ITSM platform or let 848 maintain and support your solution for you