Network infrastructure and digital connectivity
Build a connected network infrastructure that's secure and future-ready
Your network is the heart of your IT infrastructure. It unifies your entire business, connecting all your users, systems, devices and more. Having a reliable network infrastructure drives better performance and digital connectivity. Modern businesses are only as effective as the networks they rely on, so it's important to have a reliable, efficient and secure network that optimises your operations. 
848 works with leading vendors to deliver scalable and secure networking solutions. We're partnered with Cisco, Cisco Meraki, Ubiquiti and more. Our networking specialists can design, build, install and support a full range of network infrastructure solutions. We have a dedicated network infrastructure team who can create an effective and connected ecosystem that enables greater communication and digital connectivity across your entire business. 
Network infrastructure solutions to enhance connectivity in your business
Network as a Service (NaaS)

 

Cloud networking

 

Network assessments

 

Network security

 

Wired networks

 

Enterprise wireless

 
Network

s

witches

 

Firewall

technologies

 

Wireless

a

ccess

p

oints

 

Network architecture

 

Rout

ing

 

LAN/WAN

infrastructure

 

We're a Cisco Premier Integrator

with a team of networking experts

on hand to design, build and support your network infrastructure
What is network infrastructure?
Network infrastructure encompasses the hardware, software, systems and devices that make business operations, connectivity and communication possible. It enables digital connectivity between users, devices, apps, the internet, and more. While it's largely hidden away from the outside world, your network underpins all aspects of daily operations, communication and productivity. 
Whether you're looking to optimise your existing network, or completely transform your network infrastructure, 848 can help. We can design a bespoke networking environment that enable secure access, communication and connectivity across your entire organisation. 
Wireless network infrastructure
The rise of the hybrid workplace has seen many change their approach to networking. Businesses of all sizes and sectors are now blending office-based work with remote working, empowering employees to work flexibly across locations. With this change, growing numbers of organisations are moving to a primarily wireless network infrastructure.  
Wireless network infrastructure is essential to supporting a cloud-first hybrid workplace. It enables employees to securely access your network anywhere, anytime, from any device. Bring users, data, processes and information together across locations with wireless infrastructure solutions from 848. 
Network as a Service

(

NaaS

)
Network as a Service (NaaS) is an emerging cloud model that enables you to adopt an effective network infrastructure without the burden of building, securing or maintaining it yourself. It provides flexibility, scalability and cost control for your business. You only pay for what you use and you can easily scale as your business needs change. Like other cloud services, NaaS enables you to eliminate hardware costs, making it a cost-effective option.  
Your network infrastructure is supported by a dedicated team, meaning the timely burden of monitoring and maintenance is taken away from your internal teams. 848 can handle all management, licensing and upgrades so you don't have to. We can also bundle network services and security within your subscription to provide an all encompassing service. Enable cloud access for all users from anywhere with a flexible and secure NaaS solution from the 848 Group. 
Network security audits are the best way to understand the level of defence surrounding your network infrastructure. No matter the size of your business, robust network security is essential in preventing your organisation from falling victim to an attack or breach. A network security audit is a risk assessment of your network security measures, frameworks and protocols. It is used to assess your current level of defence and identify potential network vulnerabilities, entry points for attacks, and other areas in your security infrastructure that may require improvement.
We're a leading Microsoft Gold Partner
We're proud to have been awarded 17
Gold Competencies
and 5 Advanced Specializations from
Microsoft
. This demonstrates our leading knowledge and expertise in the design, build and implementation of solutions underpinned by Microsoft technologies.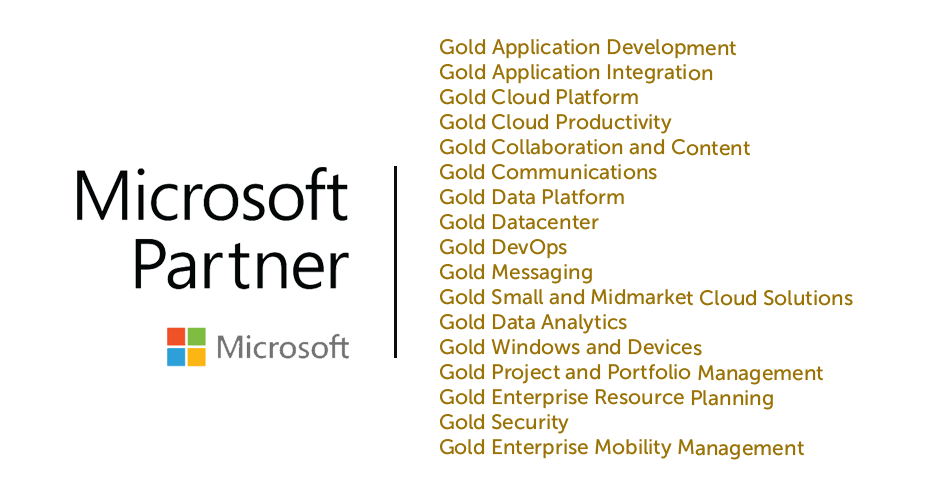 Interested and want to know more? Send us a message, and one of our team will get back to you shortly.
By submitting this form you consent to receiving marketing emails from us. You can opt out at any time.