---
Are you building a blended workplace? Microsoft 365 is an intelligent collaboration platform that empowers people to stay agile and stay connected as they move between workspaces.
As the UK continues to move towards normality, many businesses are looking to adopt a blended workplace or hybrid workplace approach. Blended working brings together the best of both worlds of office-based working and work from home. This gives people greater autonomy over their working patterns and productivity, which in turn can boost business efficiency and performance.
---
Creating a connected blended workplace
To create an effective blended workplace, it's important to have the cloud solutions that foster productivity and collaboration whether staff are working in the office, at home, or on the go.
Microsoft 365 brings together the tools and apps that connect your people and unify teams across locations. But more than that, it enables meaningful conversations and collaboration. This helps you enhance teamwork, strengthen customer relationships, and improve productivity in the blended workplace.
Here's 4 ways Microsoft 365 does wonders for blended working.
---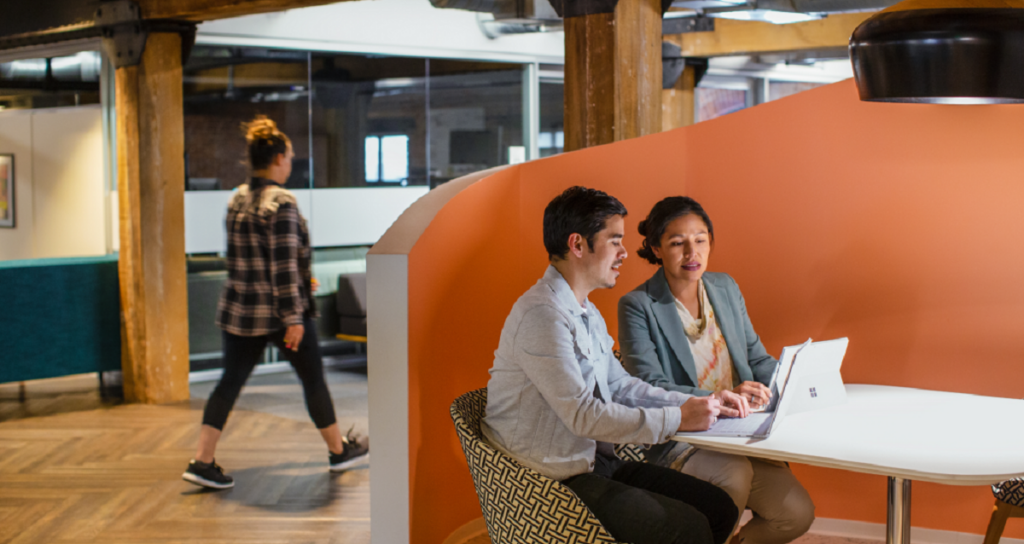 The benefits of Microsoft 365 for the blended workplace
1. Enable anywhere connectivity and collaboration
Cloud-based tools on Microsoft 365 can help you create a culture that keeps everyone updated and informed, even when employees, clients and supply chains work across different time zones and locations. People can stay connected to their workspaces and on the same page as their teams with the same level of efficiency no matter the time, place, or device they're using.
Staff can work together and collaborate on projects and documents in real-time across apps including Microsoft Word, Excel, PowerPoint and more. This heightened connectedness empowers your business to quickly evolve and adapt as employee requirements, customer demands or objectives change.
2. Streamline communication and processes
Every employee or team will have their own variety of communication styles and preferences. From email to calling, video conferencing to chat – different interactions, topics of conversation or teams require different methods of communication. Having one unified platform to cater to all of these styles and preferences goes a long way toward simplifying collaboration and enabling people to do their best work.
With Microsoft Teams on Microsoft 365, it's easy to switch between your favourites. Utilise group video meetings for brainstorming sessions, voice calling for 1-1 catch ups on the go, or instant chat to answer quick questions. Whatever way they communicate, they can do it easily from one centralised platform.
3. Protect your business with built-in security
As we all work against an evolving threat landscape, security should be a priority for every business. The increased mobility of staff in the blended workplace creates a whole new realm of security gaps and opportunities for cyber criminals to attack. When adopting a blended approach, having a robust cyber security strategy is paramount.
However, a solid security posture often requires specialised knowledge and skills that not every business has. Microsoft 365 includes enterprise-grade security and manageability as standard. This means you can operate with peace of mind that your people, data, and critical infrastructure are protected with industry leading security features and continuously updated methods of defence.
4. Foster innovation by connecting teams
Enabling employees to seamlessly connect and communicate gives them a solid foundation to brainstorm innovative ideas. With the cloud tools and apps on Microsoft 365, staff can conveniently work together and find new approaches for innovation, transformation and problem solving.
---
Want to learn more about Microsoft 365 or other solutions to boost the blended workplace? Get in touch with 848 today!
---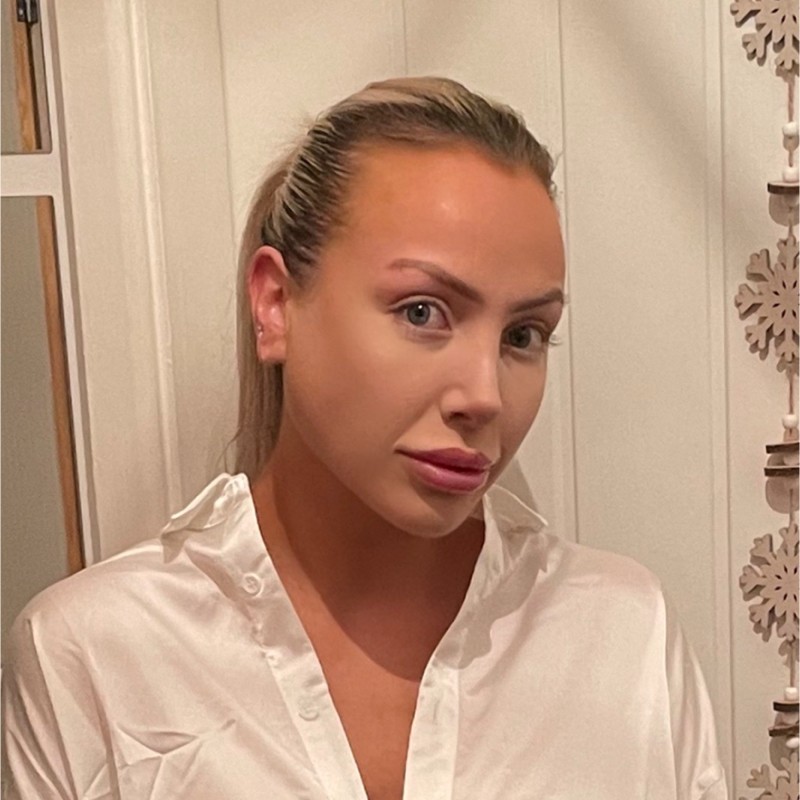 Abbie is technology-focused marketing manager with a passion for all things cloud, security, sustainability and automation. She has created content in collaboration with global names including Microsoft, Cisco, HP and Google, and turns technical jargon into clear messaging that explains how IT can be used to overcome business challenges.