---
Windows 365 Cloud PC and Azure Virtual Desktop (AVD) are both Desktop-as-a-Service (DaaS) cloud-based solutions from Microsoft. But what are the key differences between the two? The answer is both simple and complex. AVD is a Virtual Desktop Infrastructure (VDI) service that runs in the cloud. It allows users to remotely access their desktop and apps. Windows 365 is a cloud service for streaming personalised Windows experiences to a device.
AVD is optimised for flexibility. Windows 365 is optimised for simplicity.
---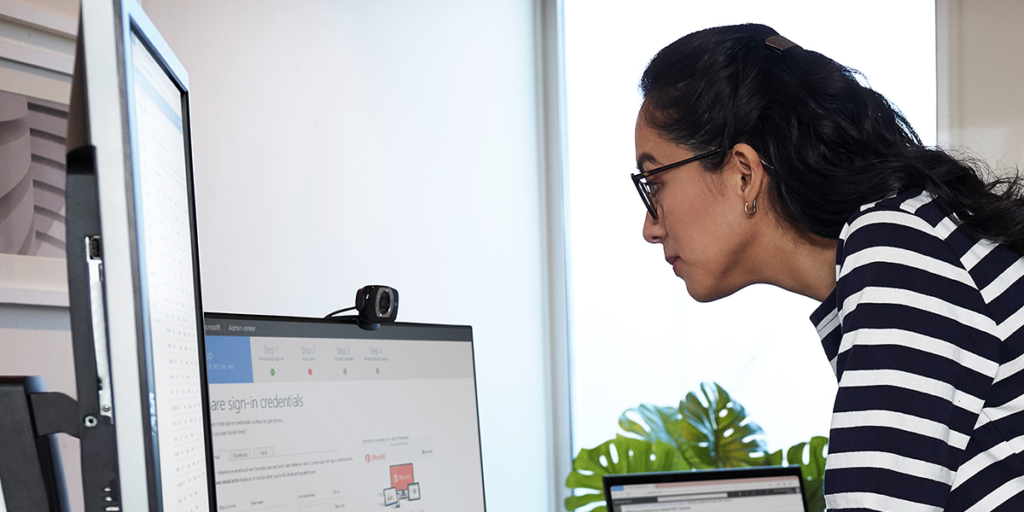 The flexibility of Azure Virtual Desktop (AVD)
AVD is hosted in your own Azure tenancy giving you ultimate control of your solution. It enables you to deliver pooled desktops to users where a Virtual Machine (VM) can be used by multiple users who move between VMs daily. There are a variety of sizes and specifications of VMs available, from general purpose to high-performance compute machines.
AVD compute usage is customer managed with consumption-based costs and additional flexibility in configuring VMs. AVD infrastructure costs are only incurred when users are actually utilising the resources. This offers simple, cost-effective billing, meaning no resources are wasted on services that aren't being used. You can also use existing eligible Microsoft licenses to further reduce costs.
AVD supports all current version of Windows 10 and Windows 11, including Windows 10 Enterprise multi-session, Windows 10 Enterprise, Windows Server 2019/2016/2012. Whereas Windows 365 only support Windows 10 or Windows 11 as they are dedicated, non-multi-user desktops.
In terms of storage, it is all about flexibility with OS Disks, FS Logix profiles, the ability to easily back up storage and VMs. AVD session hosts can be backed up and protected in several different ways including Azure Site Recovery and Azure Backup.
Ultimately, AVD offers greater scalability and flexibility on an enterprise scale compared to Windows 365.
---

The simplicity of Windows 365
Windows 365 Cloud PC makes it easy for you to delegate administration of Cloud PCs to users. Organisations with existing investments into Microsoft Endpoint Manager will find Windows 365 a simple way to extend current IT environments with cloud PCs.
There are two versions of Windows 365:
Windows 365 Enterprise
Windows 365 Enterprise has fully customer-managed networking with flexible routing, IPs, and security.
With Windows 365 Enterprise you don't need knowledge of multi-session administrations, auto-scaling, profile encapsulation, and other complex concepts found in AVD. It delivers a simple way to deploy and manage Cloud PCs alongside existing physical PCs.
Network access is integrated into your own Azure tenant. This enables you to apply network security or provide access into other networks.
Windows 365 Business
If your business holds a small number of desktops in your IT environment, then Windows 365 Business may be a better fit. It does not require any pre-requisites like AVD does. It's easy to deploy and manage, and it's cost-effective.
Windows 365 Business is a good choice for organisations with simple, cloud-only IT environments in Microsoft 365 and no plans to add any infrastructure footprints. This is because it's easy to assign desktops to users, and there's no administrative overhead for IT admins.
---

Windows 365 vs Azure Virtual Desktop for end-users and businesses
The end user experience is very similar in Windows 365 and AVD. Users connect to AVD sessions and cloud PCs using the same client application, which is available for MacOS, Windows and Android, as well as a HTML client. Windows 365 leverages the same infrastructure as AVD, providing users with the advantage of a unified experience across Windows 365 and AVD.
AVD is suited to growing organisations with over 50 users or more and who require greater management flexibility and control. For large enterprises, the ability to utilise Windows 10 multi-session provides excellent cost saving benefits.
Windows 365 Enterprise can be optimised by businesses who want centralised management and control over network access. Organisations may also benefit from the fixed per user per month costs due to the predictability.
Windows 365 for Business is suited to smaller businesses who want a low fixed-cost solution and don't require a centrally management solution. For example, organisations without a dedicated IT team and who therefore want a simple, easy to manage, no frills cloud solution.
---
Choosing between Azure Virtual Desktop vs Windows 365
Desktop virtualisation is a complex technology requiring a specialised skill set. The 848 Group is a Microsoft Gold Partner with a team of experts holding the technical knowledge and skills to plan, build and run a desktop virtualisation solution that is best suited to your business. We have earned the Azure Virtual Desktop Advanced Specialization, validating our leading expertise in deploying, scaling and securing Virtual Desktop Infrastructure in Azure. 
Get in touch to learn more about Azure Virtual Desktop and Windows 365 from 848 today.
Kate is a Marketing Executive researching and writing about emerging technologies and the cloud on a daily basis. She creates informative and educational content assets such as blog posts, articles and resources using strategic messaging to illustrate how a modern IT landscape can deliver real business value.