Experience Modern Desktop within your organisation and see for yourself how Microsoft's cloud managed desktop can help you deliver business change.
Benefits of a Modern Desktop
20% improvement in IT administration time
33% Reduction in security remediation cost and security risks
75% improvement in boot time
25% improvement in user productivity
Quicker and easier deployment
233% ROI and pay back in 14 months
A
modern desktop
is secure, productive and efficient. 
What is a Modern Desktop?
A Windows 10 device running Microsoft 365 Apps, managed by Microsoft Endpoint Manager (MEM) and powered by Microsoft 365, the world's productivity cloud, is a modern desktop. Shifting to a modern desktop improves productivity and security for users and streamlines work for IT professionals. It is always up-to-date and uses insights and security powered by the cloud.
We provide Business Changing IT. With over a decade of experience and a robust methodology, we Plan, Build and Run intelligent IT solutions that maximise value for our customers.
MOST PRODUCTIVE
Everything users love about the PC experience, enhanced by your phone and the cloud
MOST SECURE
Proactively protect users and the organization with cloud powered intelligent security
LOWEST TCO
Transform IT and reduce costs with agile updates and simplified management
Capabilities of a Modern Desktop
Windows 10 deployment through Autopilot
Latest version of Office 365 Pro Plus
Cloud management through MEM
Cloud based application deployment
Microsoft Advanced Threat Protection
Azure Information Protection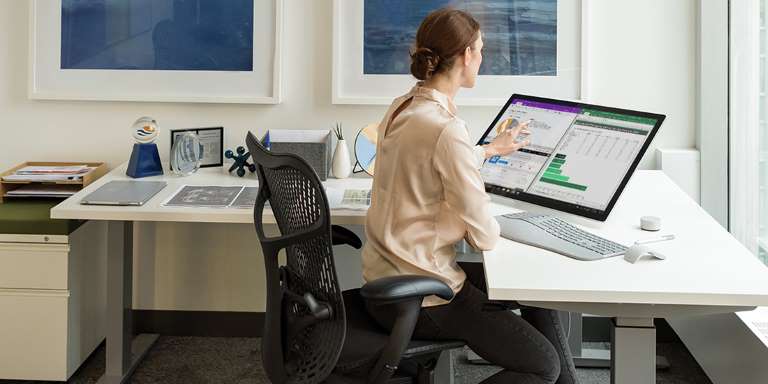 Call For a Quote:
03449 848 848
Your Dedicated Microsoft Solutions Partner.
848 is a Microsoft Certified Solutions Partner for Modern Work with 6 Microsoft Specializations. This demonstrates our leading knowledge and expertise in the design, build and implementation of solutions underpinned by Microsoft technologies.

Want to know more? Send us a message and a member of the team will get back to you shortly.