---
In today's world we're operating in the most challenging cybersecurity environment we've ever seen. The adoption of hybrid work models and 'bring your own device' (BYOD) to work means more and more devices are unmanaged – increasing vulnerability and exposure to cybercrime.
Users operating on unmanaged devices are 71% more likely to become a victim of cybercrime. Unmanaged devices are invisible to IT and security teams, and once these devices connect to a company network, doors open for hackers to access company data.
---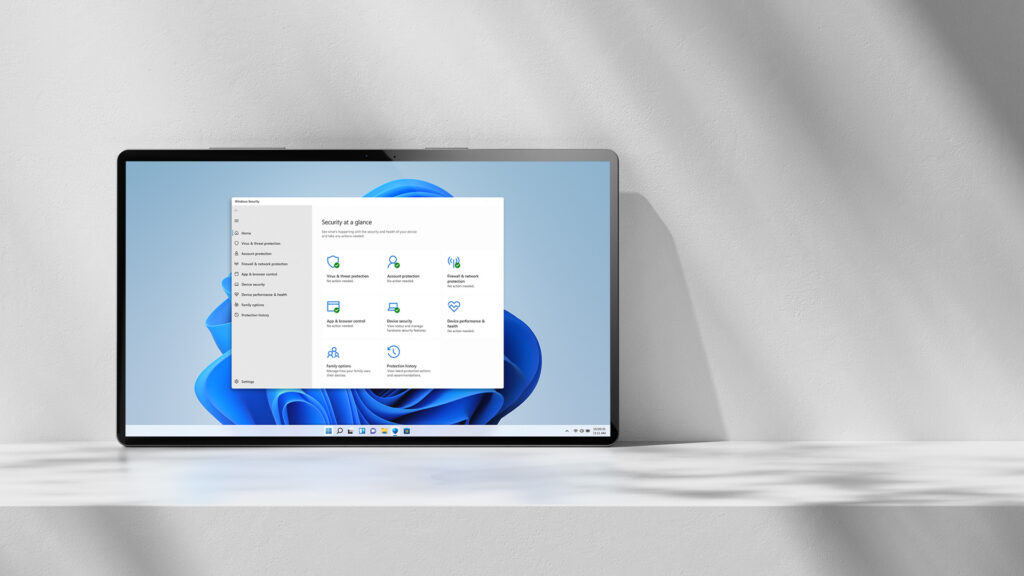 Microsoft Defender for Endpoint
Defender for Endpoint empowers organisations to identify and secure unmanaged devices, servers, and workstations running on business networks. Defender for Endpoint is an integral part of Microsoft 365 security, and its latest capabilities give businesses the power to view unmanaged endpoints. This includes operating systems such as Windows, macOS, iOS, and Android, and network devices such as firewalls, WLAN controllers, routers and more.
---
Defender for Endpoint's latest capability – IoT device protection
In Microsoft's 2021 State of IoT and OT Cybersecurity in the Enterprise report, 42% of respondents claimed they weren't equipped to detect vulnerabilities on IoT (Internet of Things) and OT (Operational Technology) assets.
Microsoft Defender for Endpoint's most recent update provides complete visibility of all IoT devices including camera, VoIP devices, printers, digital assistants, TVs and more. These devices can be viewed and monitored in a single new location called 'IoT devices', which will appear in Device inventory within Defender for Endpoint.
With IoT devices, companies gain a complete inventory of all the managed and unmanaged devices on their IT networks. IT teams can then use integrated workflows to onboard and protect all devices without the need to deploy new hardware or software, or make alternations to the network configuration. This new functionality, which has recently become generally available, is designed to increase the security, efficiency, and safety of working environments.
---
Microsoft Defender for IoT
Recent Microsoft research showed that 60% of respondents stated that IoT and OT security is amidst the least secured aspects of their infrastructure.
Defender for IoT is a recent announcement from Microsoft. It runs alongside Defender for Endpoint within the Microsoft 365 security console. Defender for IoT enhances vulnerability management, threat detection and response capabilities of operational technology (OT) and IoT devices all within the familiarity of Microsoft 365 security.
Defender for IoT is an agentless network monitoring functionality that provides continuous protection for IoT/OT infrastructure using asset and risk management capabilities, behavioural analytics, and threat intelligence.
---
Features within Defender for IoT
Security recommendations
Defender for IoT is fully integrated into Microsoft 365 security. The security recommendations area in Microsoft 365 security will suggest guidance for enterprise IoT devices. For example, recommendations to upgrade and update vulnerable IoT devices.
Incidents
In the incidents view located within 'incidents and alerts' in Microsoft 365 security, vulnerable enterprise IoT device incidents can now be seen. IoT incident alerts are fully automated to provide a faster and more complete incident response.
---
Defender for Endpoint and Defender for IoT – a secure relationship
Defender for Endpoint discovers and identifies managed and unmanaged devices on business IT networks. Defender for IoT secures these devices with detection and response capabilities. Defender for IoT includes the technology and functionality to deploy agents to IoT devices and analyse network data to better protect devices, which Defender for Endpoint cannot do alone.
Defender for IoT and Defender for Endpoint working together creates a new single source where devices can be detected, monitored, and protected all within Microsoft 365 security.
---
Discover more about Microsoft 365 security and protecting your business with 848
Want to know more about the new capabilities within Defender for Endpoint and Defender for IoT? Or how to better protect your business's devices? The 848 Group is a Microsoft Gold Partner. We have experts in cybersecurity and a dedicated security practice. We implement security solutions and integrate it into IT environments to help protect businesses of all sizes against the evolving threat landscape.
Kate is a Marketing Executive researching and writing about emerging technologies and the cloud on a daily basis. She creates informative and educational content assets such as blog posts, articles and resources using strategic messaging to illustrate how a modern IT landscape can deliver real business value.