---
It's essential that your Managed Service Provider (MSP) is the right fit for your organisation. Your choice in Managed Service Provider could mean the difference between a high performing IT infrastructure, and an ongoing list of problems. 
When your managed service contract is up for renewal, it's important that you don't just sign up for another year because it's convenient. Firstly, take the time to consider whether your Managed Service Provider is still meeting your business needs or whether it's time to part ways and switch to another MSP.
Here are 8 signs that you may need a new IT Managed Service Provider.
---
8 signs that your current MSP may not be the right choice for your business
1. Your provider is unresponsive
If you're experiencing an IT crisis then time is of the essence. However If you're finding yourself dealing with an IT support team that isn't responsive this can exacerbate the problem. Costing you time and money.
Your MSP should provide rapid support 24/7, and help you maintain productivity, agility, and resilience.
2. You don't receive great customer service
How does your Managed Service Provider reply when you contact them for support?.More importantly, Is it a personalised experience, or does it seem scripted or forced? Are they making a genuine effort to ensure all of your concerns are addressed?
However, If you don't feel happy about calling your MSP, due to their lack of customer service then they're not a good fit for your company.
3. You're unsure on your MSP's security measures
You should be able to operate as a business with the confidence that your data and information is secure. Ironically, a large majority of Managed Service Providers do not have specialist expertise in cybersecurity. This may leave you vulnerable to hackers who specifically target MSP clients.
The security of your IT should be a top priority for your Managed Service Provider. If your IT partner doesn't brief you on the threats to your company, as well as find ways to mitigate the risks, then it's time to rethink whether you want to stick with them.
4. Growing ticket numbers
A growing number of service tickets means your issues aren't being resolved quick enough. This hinders business productivity and efficiency.
A good MSP will provide technical resources and support 24/7, rapidly addressing and resolving issues, while preventing disruptions and minimising downtime.
5. Reoccurring issues
If you're experiencing reoccurring IT issues this may mean your Managed Service Provider is giving you a quick fix solution instead of fully resolving the issue and looking into the root cause of the problem. Reoccurring issues increase downtime and disruptions, frustrate end users and hinder business productivity.
As an incident occurs your MSP should provide a solution that prevents the problem from reoccurring again. A good MSP will monitor your network, additionally deliver proactive solutions to mitigate problems even before they disrupt your IT network.
When your IT is performing well, your provider should be communicating the progress and advantages with you. And when your IT is performing poorly, you should be able to easily communicate with your Managed Service Provider and understand how and when you will be back to optimal IT efficiency.
6. Lack of communication
You should feel comfortable with contacting your MSP and communicating concerns. If you don't, it may be best to look elsewhere.
7. They don't offer a comprehensive IT strategy
There is no one-size-fits-all for delivering IT services. Your Managed Service Provider should take the time to understand and define your service requirements and develop a Service Catalogue that fulfils your unique needs.
A dedicated Managed Service Provider is a trusted partner – not just a one-time job provider. It's important to have a trusting relationship with your provider since they look after the infrastructure that is at the heart of your business.
8. Unhappy/ unsatisfied staff
Are your staff experiencing a lot of IT failures? Are they complaining about help desk services? If your employees are unhappy with the IT they rely on every day, and the support that they're receiving from your Managed Service Provider, then it's time to reconsider your IT partner.
Your Managed Service Provider should manage and integrate service streams to provide swift issue resolution and excellent customer service that keeps your employees happy, and your IT efficient.
Are you relating to these problems? If your MSP isn't giving you excellent service then it's time to find another. If you're looking for an Managed Service Provider, make sure to keep these signs in mind.
---
What you should be getting from your IT Managed Service Provider
A good Managed Service Provider should be a reliable extension of your team. Your Managed Service Provider should resolve your IT issues quickly, while implementing solutions or processes that address the root cause of problems. A great Managed Service Provider will monitor your network and run routine tests to make sure there are no small problems waiting to become large ones.
Ultimately your Managed Service Provider should ensure your IT is always working at optimal efficiency, while providing excellent customer service and anytime support. Outsourcing IT expertise and services enables business IT teams to focus on innovation instead of firefighting IT issues.
---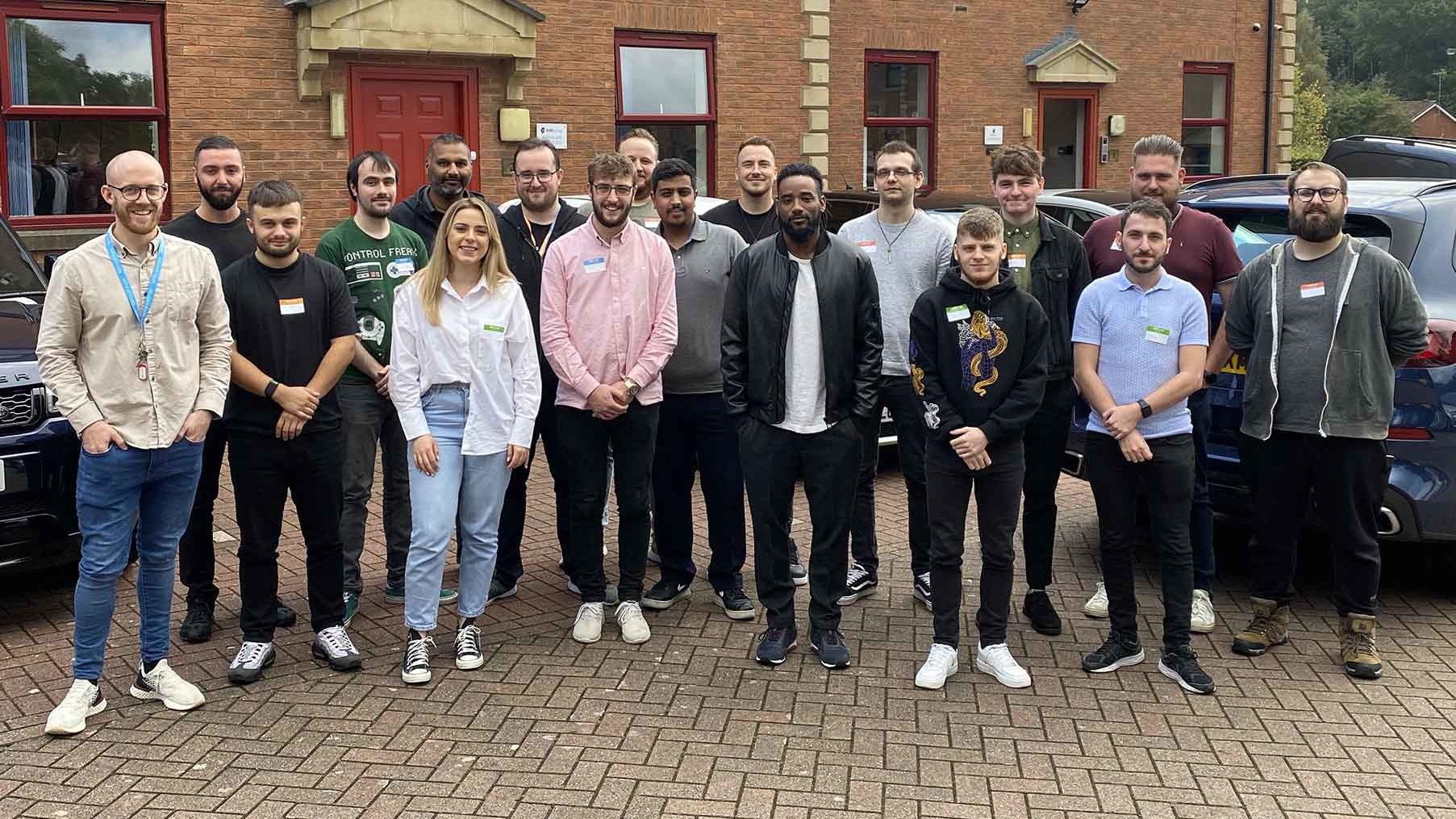 IT managed services and support from a reliable MSP
848 has a team of experienced engineers, service delivery managers and technical support staff to manage your IT infrastructure on your behalf. Our Managed Services team proactively monitor and maintain the solutions you need to support your business's critical functions and processes.
We provide flexibility and choice when it comes to your services.
We're experts in supporting both on-site and remote work environments.
Get quick and reliable support with an average response time of just 9 minutes.
Our average customer satisfaction rating is 4.5 out of 5.
We ensure your teams stay productive with minimal downtime – wherever and whenever they're working.
Kate is a Marketing Executive researching and writing about emerging technologies and the cloud on a daily basis. She creates informative and educational content assets such as blog posts, articles and resources using strategic messaging to illustrate how a modern IT landscape can deliver real business value.