We've Raised Nearly £4500 for Charity This Year
Let's Look Back at Our Teams Charity Achievements for 2022
At the beginning of the year, employees voted for the Dougie Mac Hospice and Samaritans as our 2022 charities. Our charity committee, which is made up of staff members from all areas of the business, created a charity roadmap and calendar of events to raise funds for these amazing causes. And we're delighted to share that as a business we have raised £4343 which was split between the two charities!
2022 was our first year with a dedicated charity committee, we're so proud of all those who took part in or supported our fundraising events, and incredibly grateful for every person who donated. 848 will continue to support Samaritans and Dougie Mac in 2023, and we hope to beat this year's fundraising total through more events and activities.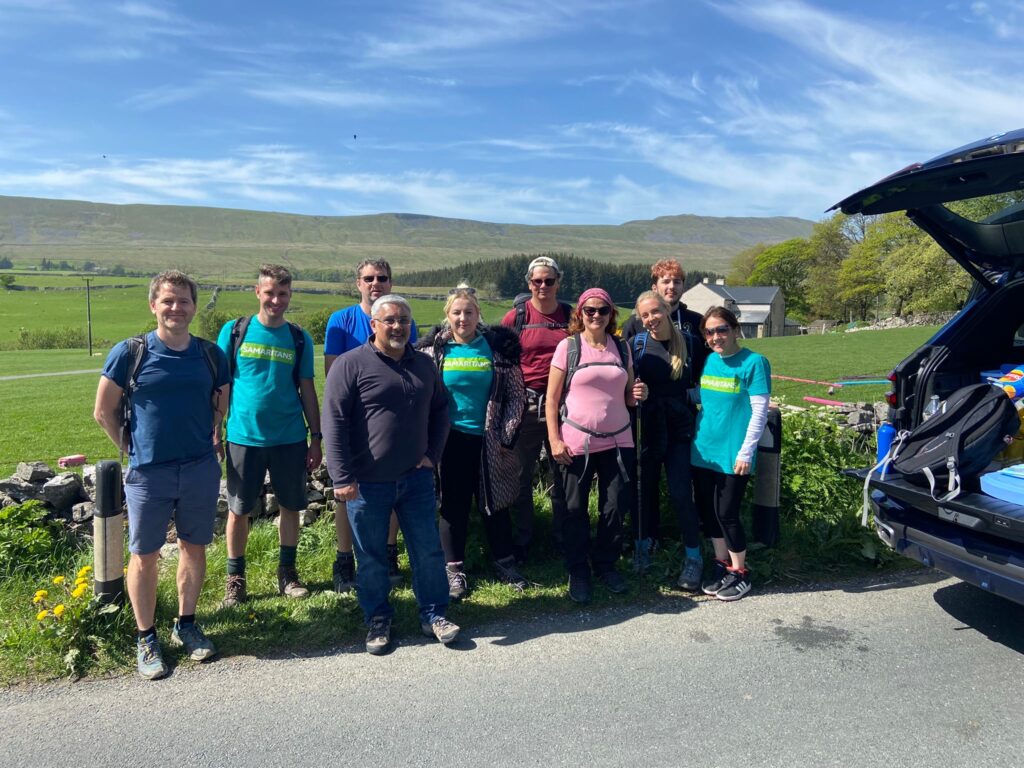 Our 2022 Fundraising Events
Yorkshire Three Peaks – In May, a team made up of employees from across 848 completed the Yorkshire Three Peaks, raising over £1700 for Samaritans. The challenge took 12 hours, climbing 5200ft across 25 miles. This event highlighted the teamwork ethos at 848, not only in the group of walkers, but the amazing support team who provided water, motivation, and lots of snacks!
Samarathon – Every year in a fundraising campaign called Samarathon, Samaritans encourages people to walk, jog, or run the equivalent of a marathon in the 31 days of July. A group of employees from the 848 Group took on the challenge and completed 26.2 miles in all different ways, raising nearly £350.
Sky Dive – In October a group of thrill seekers from 848 jumped out of a plane to raise money for Dougie Mac. 4 members of the 848 team jumped from 14,000 feet, free-falling for almost a minute at 125mph before landing safely back on the ground. Completing this challenge meant a lot to those that took part for all different reasons, so raising £2280 for Dougie Mac was amazing!
Christmas Gift Drop – Lastly, this month we did a Christmas gift drop for Dougie Mac. Staff from across the business donated a range of gifts from teddy bears to pyjamas and books, and we took them to the Dougie Mac Hospice in Stoke-on-Trent. It was wonderful to see so many people in the business get involved in donating gifts that will go on to be Christmas presents for children and adults at the hospice.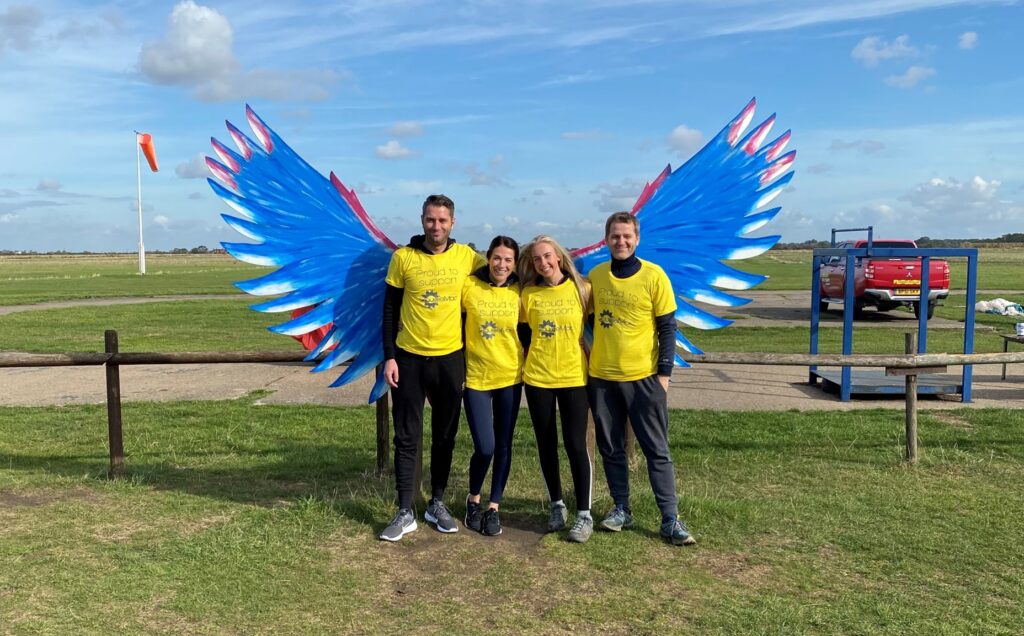 About Our Two Charities
Samaritans – Our national charity of the year, Samaritans is a suicide prevention and mental health charity that provides emotional support to those struggling to cope or at risk of suicide.
Samaritans respond to around 10,000 calls a day. The charity is available 24 hours a day, 365 days a year, providing valuable services that save lives. 848 is passionate about supporting good mental health and we are proud to support this cause.
Dougie Mac – The Dougie Mac Hospice provides hospice services free of charge to over 3,000 patients across North Staffordshire with life-limiting illnesses each year. Dougie Mac goes the extra mile to provide a warm, friendly, and peaceful environment both at the hospice and in family homes.
The charity works hard to continuously improve its services, always striving to deliver the very best care to meet the ever-changing needs of our local community. Dougie Mac provides a lifeline to hundreds of families across Staffordshire and South Cheshire – communities that are very close to 848.
Lots More Fundraising Planned for Charity in 2023
Well done to everyone who got involved in fundraising this year – here's to much more!
We're pleased to say we will continue to support Samaritans and Dougie Mac in raising vital funds in 2023. The 848 charity committee has already started planning fundraising ideas for next year and is keen to overtake this year's fundraising total. 848 provides every employee with an unlimited number of days to volunteer and participate in charity events that raise money for our chosen charities. This not only helps us give back, but promotes inclusivity and brings people together.