Infrastructure Management and Infrastructure as a Service (IaaS).
Infrastructure Management and Infrastructure as a Service (IaaS) offerings from 848 ensures all your systems and applications are configured to perform at their optimum capacity. Whether on-premises, hosted, or cloud-based, we're here to support your business in maintaining an effective IT infrastructure.
Infrastructure or service issues can quickly bring your business to a halt. Our Infrastructure Management team monitor your infrastructure's performance, availability and health 24 hours a day, 7 days a week, 365 days a year. If an issue is detected, our team of experts respond immediately to prevent disruptions and minimise downtime.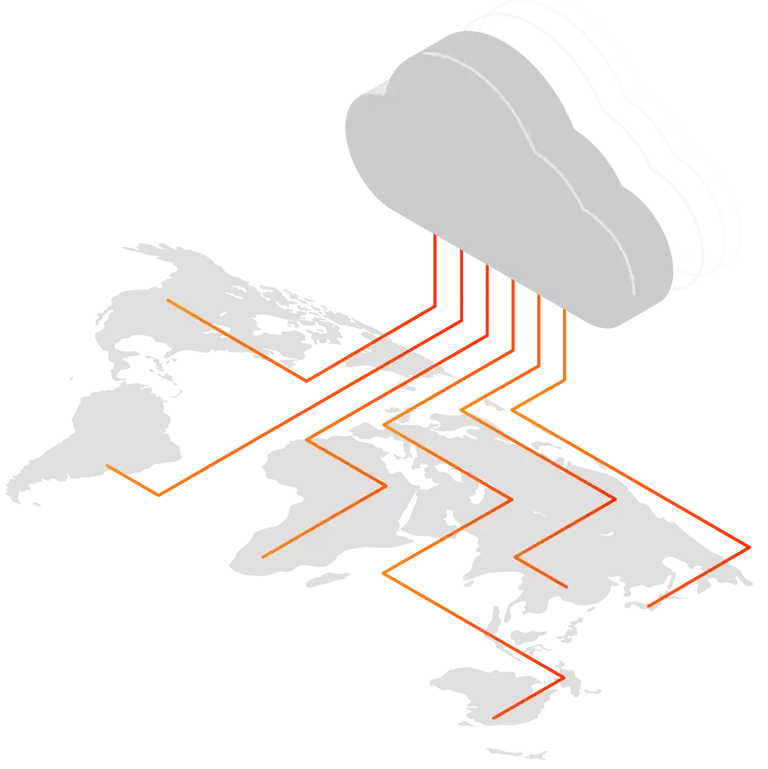 What Does 848 Infrastructure Management Involve?
848 can deliver a wide range of Infrastructure Management offerings on an affordable and transparent 'as a Service' basis. Choose the services and support you need to maintain an effective and reliable IT infrastructure. Only pay for what you need and get the results you desire. Scroll down to see our full range of Infrastructure Management services.
Remote Support.
Our friendly service desk will provide regular maintenance and proactive support tailored to the technical requirements of your business and IT infrastructure. Get flexible support that suits your budget and IT needs. Benefit from:
An efficient support desk available to assist you from 8:00am to 6:00pm.
Flexible options for out-of-hours support to suit your business needs.
Transparent per-user-per-month price that makes financial sense.
Flexible outsourcing for 1st and 2nd line cover, and 3rd line support.
Networking as a Service.
848 proudly hosts IT expertise that extends into higher-level networking topology and IT infrastructure, including routers, switching, CAT5/6 data cabling, servers, and data storage.
We'll design the ideal IT strategy for your technical needs from start to finish with no downtime and minimal disruption. From blank canvas office spaces to established environments, our IT support team are here to deliver beyond expectation from wherever you are.
Enjoy total peace of mind that our ISO accredited, UK-based, 24/7 operations and support centre is protecting you around the clock.
Our comprehensive cross-platform IT service includes cloud-based anti-virus, DNS protection, performance monitoring, automated patching, and third-party Office 365/GSuite backups.
We design tailored processes for new employees, equipment implementation and leavers to ensure the fastest delivery of IT support.
With Bring Your Own Device (BYOD), we offer holistic services including support, maintenance, monitoring and reporting and network management.
Device Monitoring.
At 848, we utilise Remote Monitoring and Management (RMM) platforms including Mobile Device Management tools that enable our team manage and secure your employees mobile devices. Our Mobile Device Management service is scalable, easy to configure, and secure. We'll make sure:
Your network devices will be continuously monitored, and we'll provide you with a real-time health overview.
You'll be alerted to any security problems that puts your data at risk, such as unauthorised access attempts.
It's easy to manage mobile devices, track device-related information, and keep your assets secure.
More of Our Infrastructure Management Offerings.

Health Checks.
Health Checks delivered by our team of experts provide real-time infrastructure monitoring to assess, maintain and validate your network health.
Our Health Checks enable you to protect your most valuable business asset and ensure corporate compliance by auditing access and usage patterns to your critical infrastructure – whether it's on-premises or in the cloud.

Service Optimisation.
Improve the reliability and agility of your infrastructure whilst reducing costs with our Service Optimisation offering. Our services cover both Microsoft EA and CSP licensing models, assisting organisations in controlling costs and overall service consumption.
We help our customers understand cost models visually through our service reporting dashboards. This highlights trend analysis to identify spend per instance, application, resource group and across the tenant.

On Site Support.
848 offers different types of annual support and service contracts with varying Service Level Agreements (SLAs).
There's also the option to have Microsoft Certified Professionals attend and support your users where they need it, with on-site, walk-in, friendly face-to-face advice and assistance.

24/7 On-Call.
Enjoy quick and effective IT assistance from 848 wherever and whenever you need it – including out of hours support.
Our Microsoft 365 24/7 Support Service gives your business access to Microsoft Certified Professionals who provide expert advice and guidance on how to get the most out of your infrastructure.

Performance Management.
Performance Management is critical to success. Our team of expert support engineers help manage your IT infrastructure to meet your organisations KPIs, service level aims and budget objectives.
We provide the resources and technical capabilities required for critical application, performance monitoring, alerting, trending analysis, and troubleshooting. Our team will help determine the impacts of changes by using before and after performance metrics to enable you to proactively manage business critical applications.

Patch Management.
We implement strategic management of software and application patches to maintain performance and security. Our managed services team is made up of experts in proactive monitoring and security operations, we work with you to drive automation.
From patching servers and endpoints, to actively monitoring for cyber security threats and taking immediate action, our patch management service can help your business stay secure.

Availability Management.
We always implement our IT services with resources appropriate to your defined availability targets.
Our Availability Management service is designed for the Service Availability and Business Continuity tower, allowing you to ensure your core IT services are always available.

Capacity Management.
Our Capacity Management capabilities ensure that the IT resources used in service requirements meet the needs of your business – now and in the future.
At 848, we work to ensure resources meet organisation's immediate and potential future requirements, budgets and challenges.
Infrastructure Management Services Delivered by Microsoft Certified Experts.
848 is a Microsoft Solutions Partner with a team of experienced Microsoft Certified IT professionals. We help businesses optimise their IT while reacting quickly to any issues that may occur, resolving them with minimal disruption and downtime. In fact – we have an average response time of less than 10 minutes.