Microsoft Dynamics 365.
Optimise your business and thrive in the cloud-first economy with a fully-integrated and connected Dynamics 365 solution from 848. Our team of accredited Dynamics 365 specialists can deliver a scalable and flexible intelligent platform that meets your needs – now and in the future.
Unify your data and get the full picture – see your business and customer data from hundreds of sources in one place, for a single, 360-degree view of your organisation.
Ensure your business is connected – break down silos and create a truly connected business by seamlessly sharing data across all departments and functions.
Boost agility with AI-driven actions – stay agile and proactive with continuous, real-time business and customer insights that guide you to faster results.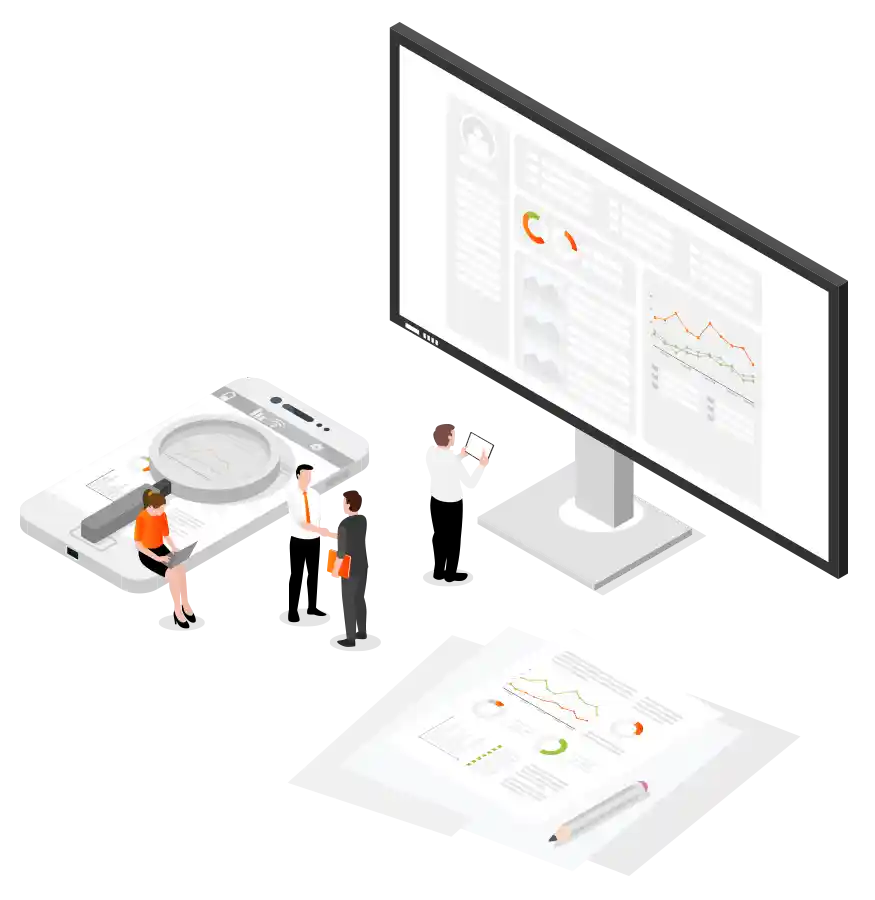 What is Dynamics 365 and Why Choose 848?
Microsoft Dynamics 365 is a set of intelligent, cloud-based business applications that you can utilise to run every aspect of your business. Benefit from a centralised platform for you to enhance sales capabilities, improve customer relationships, streamline your operations and more.
With a team of Microsoft Certified cloud solutions architects, we can build a platform surrounding Dynamics 365 that helps you reach your objectives and meet your business needs. Whether you want a fast and cost-effective out-of-the-box solution that gets you up and running quickly, to a fully-bespoke and personalised solution tailored to your unique requirements, the 848 group can help you benefit from the seamless connectivity, flexibility and scalability of Dynamics 365.
We can also help you enhance you solution further with a range of solutions that boost productivity, collaboration, and customer experiences, including dialogue management and business communications, shipping and carrier management, and more.
And we don't just leave you to it. Accessed via our SurePath delivery model, our business application managed service blends leading products such as Dynamics 365 with 848's high-quality support and consultancy services. SurePath is simple and flexible. Whether your applications just need simple incident support, or if it's a more complex application, you can mix and match models to best suit your requirements.  
With an intelligent Dynamics 365 platform from 848, you can make smarter decisions and take actions that drive your business.
Marketing.
Increase customer demand
Find and nurture the right leads, create connected customer experiences and stay on top of market trends.
Services.
Exceed customer expectations
Drive positive customer experiences, optimise resources, help technicians be more efficient and reduce operational costs.
Finance.
Grow your business faster
Redefine your global financial management, automate processes to increase efficiency, reduce operational expenses.
HR.
Elevate your HR
Make workforce administration less work, optimise HR processes and programmes, offer self-service experiences and get insights that create a better workplace.
Operations.
Automate your operations
Move from reactive to predictive operations, automate and simplify your manufacturing and supply chain management and maximise the life of your assets.
Commerce.
Create friction-free shopping experiences
Unify your physical and digital commerce, build brand loyalty through personal engagement and exceed customer expectations.
Intelligent Sales and Marketing.
Turn prospects into engaged customers:
Nurture more sales-ready leads.
Personalise buyer experiences.
Build customer relationships at scale.
Proactive Customer Service.
Exceed your customers' expectations:
Empower your agents to take the right action.
Personalise customer interactions across channels.
Speed resolutions with automated workflows.
Connected Field Service.
Resolve service issues before they occur:
Deliver timely, proactive field service.
Detect service issues remotely with IoT.
Use insights to schedule preventive maintenance.
Modern Finance and Operations.
Accelerate your business growth:
Elevate your financial performance.
Bring processes together to streamline operations.
Help your employees succeed.
Connected Commerce.
Engage every shopper, everywhere:
Create omnichannel customer experience.
Centralise merchandising, stock, and fulfilment.
Personalise the shopping experience at every touch point.
Your Dedicated Microsoft Solutions Partner.
848 is a Microsoft Certified Solutions Partner for Modern Work, Azure Infrastructure and Digital & App Innovation, with 6 Microsoft Specializations. This demonstrates our leading knowledge and expertise in the design, build and implementation of solutions underpinned by Microsoft technologies.