---
Is your on-premises IT infrastructure slowing your business down?
As your business grows, you may quickly realise that your on-premises IT infrastructure isn't meeting your business needs. A stagnant IT landscape won't enable scalability or deliver value to your users. Updating your IT infrastructure can be both daunting and challenging for any organisation. However, in the long run, it is extremely beneficial.
IT has become the catalyst for innovation and the foundation for growth. Relying on outdated on-premises IT can lead to poor usability, outdated functionality and a lack of scalability. All of these ultimately hinder your competitiveness and productivity.
Have you considered that your business may have outgrown its on-premises IT infrastructure?
Let's look at the key signs that indicate it's time for your business to make a change.
---
Signs you've outgrown your on-premises IT infrastructure
1. Your internal IT team are struggling to handle the demands of your on-premises IT infrastructure
On-premises IT requires a lot of maintenance and monitoring which takes up valuable time. Your IT team are also juggling daily operations and maintaining IT efficiency.
Wasting time on the demands of on-premises IT infrastructure can result in a lack of strategic vision. We have long left the era where a small internal IT team handles all aspects of a business's IT. Internal IT alone is far too challenged to meet the expectations of this digital age.
If your business is growing, it needs to capitalise on cloud solutions, automation and data analytics to move forward. But also, it must be able to avoid technical disruptions and manage cybersecurity threats. This requires an extension to your internal team with the help of an IT partner or managed service provider (MSP) to enable digital transformation and real business change. You're experiencing a lot of downtime 
Downtime doesn't just affect your IT systems, it impedes employee connectivity and productivity. More than half of all employees are unhappy at work because of the IT systems they're using.
When your IT infrastructure is down it wastes valuable time and money. Research shows that on average office workers waste at least 21 days per year due to slow or inefficient technology. This downtime can lead to lost opportunities, lost profits and even lost employees.
When on-premises IT infrastructure is down, it takes a lot longer to remediate problems and get the IT systems back up and running. With cloud computing, issues can be identified and fixed in minutes. If you have a dedicated managed service provider, your landscape is actively monitored, meaning problems are spotted and remediated before they cause downtime.
2. It's difficult to work from home
Did you know that 78% of employees prefer hybrid working? It's essential to keep your staff happy and a simple way you can make this a reality is with the right infrastructure. On-premises systems don't offer much flexibility for remote work best practices. Adopting a cloud-first IT solution into your culture will make anywhere working easy for all employees.
9 out of 10 businesses have begun the move to hybrid work and 94% of organisations are using the cloud to achieve a successful transition.
3. Your on-premise infrastructure is limiting your business's ability to scale
If your business grows and needs more online space and capabilities, then it's much more difficult to scale your on-premises servers quickly. Unlike cloud storage, where you can simply pick a more expansive plan with a click, on-premises IT infrastructure requires you to find and install new hardware and devote time and manpower to build and integrate the new systems.
Being able to scale your digital tools and data storage as your business grows is a necessity in today's digital world. Don't be held back.
4. You're experiencing storage problems
Is your IT slow? Are your users regularly running out of online storage, having to delete files to make space?
Then it's time for a serious upgrade.
Your IT setup should have enough space to handle all daily business operations including emails, collaboration documents, messaging, data, files, and the list goes on. By migrating your business systems from on-premises to the cloud, you will unlock secure, endless storage capacity for your users.
5. The maintenance of your current infrastructure is taking over your IT budget
The cost of maintaining on-premises infrastructure can hinder innovation over time. A Deloitte survey found that the average enterprise spends 57% of its IT budget on maintaining and supporting daily operations. Yet only 16% is used for boosting innovation.
Migrating to a cloud-based system is an innovative approach that many businesses in the modern world are opting for as a cost-effective and sustainable option.
6. Your on-premises infrastructure requires specialist and expensive support
In today's modern world your IT team has never been more overextended. Do you continue to invest more money internally but the return on IT investments never seems to materialise? Is your IT department over worked but it's too expensive and time consuming to recruit, hire and train new people?
This means you're spending your IT budget just to keep the lights on, rather than investing in solutions that will help you optimise your IT investments to add real business value and competitive advantage. The costs associated with managing and maintaining on-premises IT infrastructure can run exponentially higher than a cloud computing environment.
If you can relate to these signs, then it's time for your business to upgrade its IT infrastructure.
---
---
The key issues with on-premises IT infrastructure
Security threats
It's expensive and not sustainable
Lack of flexibility and scalability
Impacts employee productivity and satisfaction
Hinders business growth
Prevents effective hybrid working
Requires regular maintenance and monitoring
A lack of centralised visibility making reporting hard
---
The benefits of moving your current infrastructure from on-premises to cloud/hybrid
Anywhere working – Create a virtual office for your employees giving them the freedom and flexibility to work anywhere, any time and on any device.
Reduced IT costs – Moving to the cloud will significantly reduce the cost of managing your IT systems. For example, the maintenance of your hardware and software is carried out automatically by your cloud provider. Cloud software is also purchased as a subscription model, the one-off price is low, and the costs are spread more evenly.
Scalability – Cloud computing enables easy scaling of server capacity. For example, it's quick and simple to onboard new employees, integrate additional software, increase digital tools and capabilities, and scale as business demands change.
Reliability – Your cloud provider and managed service provider will handle all updates, security, compliance, monitoring, remediations, licenses and more. Your server is always equipped according to the latest guidelines and regulations, so you don't have to worry about managing your entire IT infrastructure – it's all looked after.
Business continuity and security – Whether you experience a natural disaster, power failure or other crisis, having your information and data stored in the cloud ensures it is backed up and protected securely. If the worst did happen, you can quickly access your data again reducing downtime and loss of productivity.
---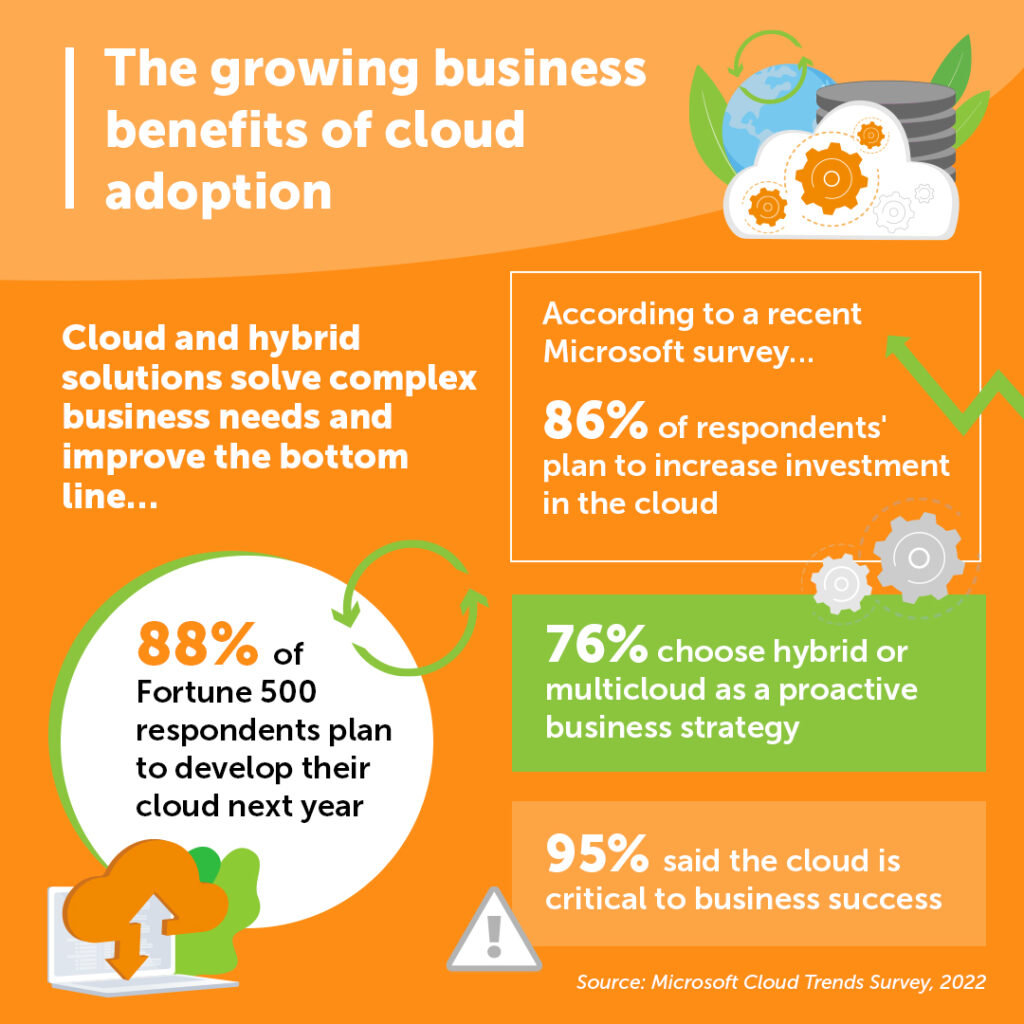 ---
Say goodbye to outdated systems and be future ready with an IT infrastructure refresh
The 848 Group is a UK leading cloud provider, IT partner and managed service provider (MSP). We have a dedicated team of IT experts with the knowledge and skills to design, build, deliver and support a tailored IT solution that addresses your unique business requirements.
The best place to start for any organisation is an IT infrastructure assessment, our specialists will assess your current IT setup, establish your business goals and deliver a tailored roadmap to a more efficient and sustainable IT future for your business.
Book your IT infrastructure assessment today!
Kate is a Marketing Executive researching and writing about emerging technologies and the cloud on a daily basis. She creates informative and educational content assets such as blog posts, articles and resources using strategic messaging to illustrate how a modern IT landscape can deliver real business value.