Microsoft New Commerce Experience: What This Means For You
---
The New Commerce Experience – what's does this mean for you? Microsoft has been slowly releasing and adjusting information regarding changes it is making to the Cloud Solution Provider (CSP) programme. The CSP programme is continuously evolving, and the latest evolution is the CSP New Commerce Experience. The New Commerce Experience will change the way organisations purchase licenses through a CSP such as the 848 Group. The changes to the programme are being rolled out to make licensing simpler, and provide cost-protection for long term commitments.
---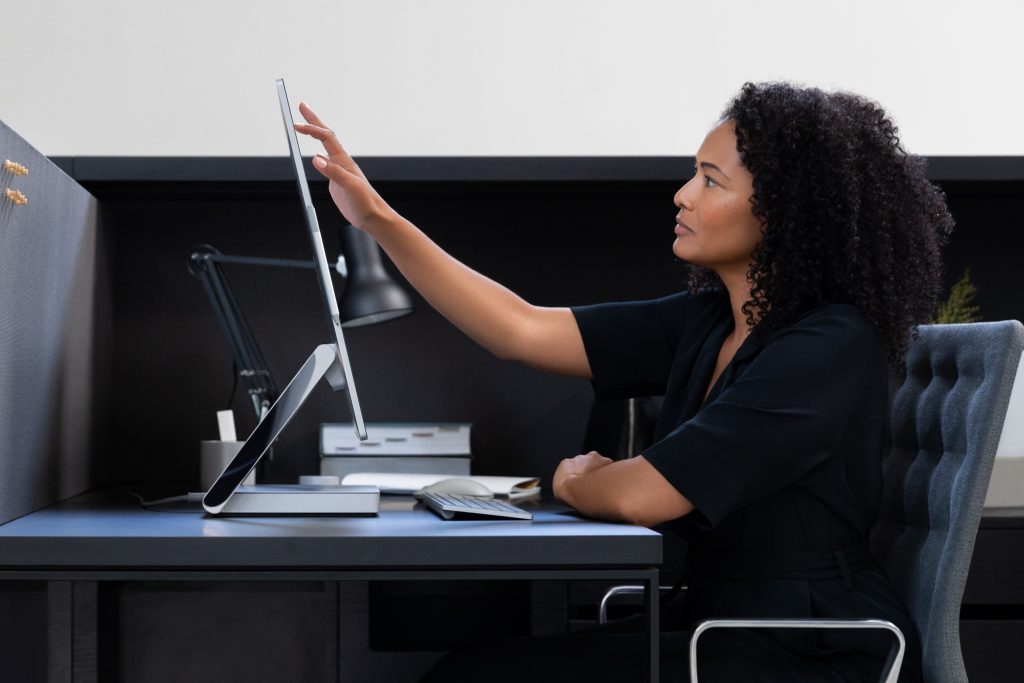 What does the CSP New Commerce Experience means for you?
The changes included in the CSP New Commerce Experience will impact the way you purchase your licenses for Microsoft services such as Microsoft 365, Dynamics 365, Power Platform and more. Microsoft has made changes to the type and length of subscriptions you can choose from, the cost of licenses, and the benefits of different types of licenses.
---
Subscription options in the New Commerce Experience
Option 1: monthly subscription
The New Commerce Experience will allow organisations to purchase and consume online services on a flexible monthly basis with no need to commit to a long-term agreement. This option provides you with the flexibility to scale up or down your subscription month-by-month, and make frequent changes to plans, the number of licenses and more. This option comes at a premium. Licenses purchased on a monthly subscription basis via New Commerce Experience will cost 20% more than longer term contracts.
You can however reduce or cancel licenses within the 72 hours of being purchased. After this point, changes to plans and licenses will have to be done at the end of the monthly term.
Greater flexibility
Increase licenses whenever and reduce seats at the end of each monthly term
Premium pricing compared to longer term commitments
Not protected against price increases
Option 2: 12-month subscription
The 12-month subscription via the New Commerce Experience gives you the chance to purchase licenses for online services on a yearly basis. Unlike the previous CSP model, you can choose to pay for your annual subscription upfront, or be billed on a monthly basis.
You can add additional seats during your 12-month subscription, however you won't be able to reduce your seat count, except within the first 72 hours. The cost of your licenses will be protected against any price rises throughout the duration of your subscriptions, meaning no sudden price hikes mid-contract.
Year-long price protection against price increases
Standard pricing
You can increase number of licenses
You can reduce seat count at the end of contract or within the 72 hour adjustment period
Option 3: 36-month subscription
The 36-month subscription route via the New Commerce Experience is largely the same as the 12-month subscription in the fact that you will be able to guarantee price locking for a 3-year period. You can add licenses but not reduce them, apart from within the 72 hours adjustment window. You can choose from monthly or annual billing, or pay for the full 3 years upfront.
The core benefit of both the 12-month and 36-month subscriptions is the price protection. You will be immune to price rises for the length of your contract.
Most cost-effective due to longer term price protection
Standard pricing model
You can increase number of licenses
You can only decrease seat count at the end of contract or within the 72 hour adjustment period
---
Mix and match your subscriptions on the New Commerce Experience
You don't have to choose just one subscription option within the New Commerce Experience. If you want to benefit from the flexibility of the monthly subscription, but also want to protect part of your licenses from price increases, you can purchase licenses via different routes.
For example, if you know you will always need at least 100 licenses, you can commit to this minimum number on a 12-month or 36-month basis to benefit from price locking. However, you may know that seat count above this number is likely to fluctuate. Therefore, you could purchase additional licenses on the monthly model with the mark up to give yourself greater flexibility to scale down numbers on a monthly basis when you don't need them.
It's important to always remember that even with this route, you can never flex below the number on your long term commitment.
---
Getting advice on how the CSP New Commerce Experience will affect you
Launch dates and transition periods for the New Commerce Experience have already been adjusted a number of times. We want to make the transition as simple as possible for our customers, and provide you with a subscription route that is the most cost-effective and beneficial for your business. Please contact your 848 Account Manager for advice on the CSP New Commerce Experience.