---
Very soon Microsoft will be rolling out the new Windows 11 upgrade to eligible computers. With now over 1 billion devices utilising Windows 10 around the world. Microsoft's Windows is the most widely used operating system across the globe, accounting for 68.54% share of the desktop and tablet market in June 2021. So, it's a good idea for users to be prepared for the migration to the new Windows version.
---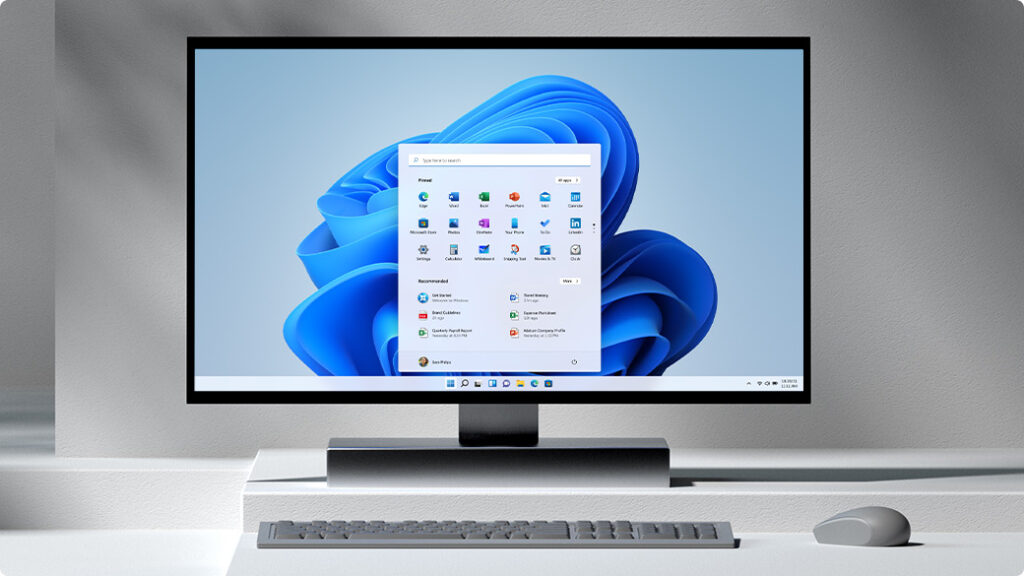 Changes and Improvements from Windows 10 to Windows 11….
When comparing Windows 10 and 11, visually the new upgrade display has a modern, stylist design, with the ability to customise new widgets and icons on a simplistic, easy to use layout. Windows 11 includes a multitude of new features compared to Windows 10, with a purpose to make navigating your PC much easier, whether you're using it for work, personal use, or both. The software is equipped with completely revamped applications, a clean user interface and a number of improvements including the ability to support and run android apps.
A key new feature that will attract many users is the integration of Microsoft Teams. This has been directly integrated into the Windows 11 Taskbar making it easier to access. You will also be able to utilise Teams from Mac, Android, iOS, or Windows. The upgrade also comes with better virtual desktop support. Windows 11 will allow you to create virtual desktops in a way that is more similar to MacOS. Another reason to upgrade is that Microsoft have announced they will stop supporting Windows 10 in 2025. This means Microsoft will terminate feature updates and security upgrades for the Windows 10 users.
---
How can 848 Group help you?
It is important to understand what is entailed in Windows 11 and whether your business is prepared. Operating systems upgrades can be a hassle, for example your computers may not be compatible with the new software. Your PC must meet the minimum specific hardware requirements in order to run Windows 11 on your devices. Microsoft have designed and built Windows 11 focusing on key principles such as security, reliability, compatibility, multi-tasking, video conferencing and more. These factors require minimum hardware specifications in order to adapt software, unlock the power of the PC that we have become so reliant on, and keep pace with people's expectations and needs.
If you need advice or support in upgrading and maintaining your software, get in touch with 848 Group today, as a Certified Microsoft Gold partner, we have the knowledge and expertise to guide you and your business to the most up to date Microsoft operating systems.
Kate is a Marketing Executive researching and writing about emerging technologies and the cloud on a daily basis. She creates informative and educational content assets such as blog posts, articles and resources using strategic messaging to illustrate how a modern IT landscape can deliver real business value.