Workplace of the Future.
What does the workplace of the future look like? When you think of the workplace of the future, you might think of the open plan offices of tech start-ups. There's standing desks, bean bags, and pool tables. Or does the makeshift office set up in your spare room come to mind?
848 believes the workplace of the future is not a physical place at all – it's an ability. The ability to work securely from anywhere, anytime, on any device. The ability to have access to everything you need without disruption. The workplace of the future should leverage friction-less security, automation, artificial intelligence (AI) and digital tools to enable employees to do their best work no matter their location.
We help you achieve your own workplace of the future today. We have a specialist modern workplace practice to equip your people with the technology that keeps them secure, connected and truly productive from any location. Our team of experts can design automated processes and implement seamless controls that enhance efficiency in your workplace of the future.
The Workplace of the Future is Defined by Freedom, not Location.
Work is not somewhere you go, it's something you do. The modern workforce is diverse and so employees need the support, skills and digital tools to help them be their most productive. The workplace of the future provides greater choice and freedom to people so they can find where and how they do their best work – instead of tying them down to a singular location.
So what is the workplace of the future? It's built in the cloud and it's inherently secure. It uses modern approaches, AI and automation tools to minimise manual tasks and streamline processes. The workplace of the future brings together leading technology with best-in-class support services to enable anytime, anyplace working.
We provide Business Changing IT. With over a decade of experience and a robust methodology, we Plan, Build and Run intelligent IT solutions that maximise value for our customers.
Simplify communication and collaboration through the flow and exchange of information.
Increase security and gain greater control with the power of the cloud and a streamlined zero-trust approach.
Leverage Artificial Intelligence (AI) and Robotic Process Automation (RPA) to empower users to focus on new challenges.
Provide greater freedom and mobility for your workforce to improve employee wellbeing and work-life balances.
Reduce costs by moving to the cloud, removing the need to own, maintain and support physical hardware.
Enhance productivity, efficiency and organisation-wide performance.
The Time to Move to the Workplace of the Future, is Now.
848 has 11 years of experience and a specialist modern workplace practice to make your workplace of the future a reality today. We approach modern workplace and digital transformations with a plan, build, run methodology. We take the time to get to understand your business, ensuring what the workplace of the future we design for you is fit for purpose and aligns with your objectives.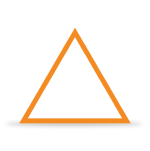 Plan.
Align vision and decision criteria with key stakeholders
User persona and executive interviews
Align people, processes and policies to a common goal
Workforce and workplace transformation roadmapping
Design of the "to be" workplace and phased migration plan
A current state analysis of on-premises workloads
Review and discovery of your entire IT estate and all dependencies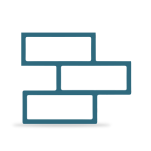 Build.
Execute your new target operating model
Remediate any blockers to enable seamless transition to the workplace of the future
Demonstrate capabilities through Proof of Concepts and test use case scenarios
Test, remediate and refine
Configure and deploy your workplace of the future
Evangelise through adoption and training
Supporting the transition of the operating model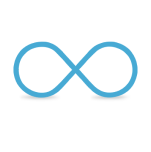 Run.
Protect your investment and maintain efficiency
A fit for purpose digital support service ensuring an "always on" position
Keep your business and users optimised and productive
Maximise efficiencies by leveraging your investment
Mitigate unnecessary costs and ensure cost control
Leverage the ever-evolving service components to highlight new and emerging controls and capabilities
What is Driving the Need for Change to the Workplace of the Future?
Endpoints.
Having the right device for the right work, managed from anywhere, because talent is everywhere.
Governance.
Offering the equivalent if not better governance over data and activities. There are no scenarios where governance demands cannot be met.
Security.
Protect your organisation, your users, your corporate assets and data wherever they are on whatever device.
Employees.
Remote, hybrid or workplace working. Post-pandemic will see an evolution of employee, a shift in culture, work-life balance and a demand for the right tech.
Communication.
Be present when you are present. Be contacted through multi-mediums offering real-time availability.
Diversity and Change.
Meeting the expectations and accommodating the needs of an evolving and diverse workforce.
One-size does not fit all.
Different companies have different needs. Employees expect flexibility and choice in the workplace of the future.
Collaboration.
Technology is enabling people to work together in new ways. 80% of the workplace of the future is changing and adopting new skills, practices and digital tools.
Expectations.
In an always-evolving digital world, employees are seeking better services and an experience that supports the work they do.
How has 848 Supported the Workplace of the Future?
Empowering employees to work smarter, not harder.
Integrating seamless zero trust modelling.
Friction-less security in the workplace of the future.