Power Automate.
Automate and modernise your business processes with Microsoft Power Automate
Microsoft Power Automate (formerly Flow) enables you to easily create automated processes and business workflows. Simplify admin and streamline repetitive manual tasks with Power Automate so you can focus on the things that really matter.
Using robotic process automation (RPA) and digital process automation (DPA) across your Power Platform projects, you can create time for what's important. Integrate and synchronise data and applications, to accelerate productivity and improve overall efficiency.
848 is a Microsoft Gold Partner with a team of experts in the Microsoft Power Platform and process automation. Our team is here to help your business transform outdated processes into intelligent workflows.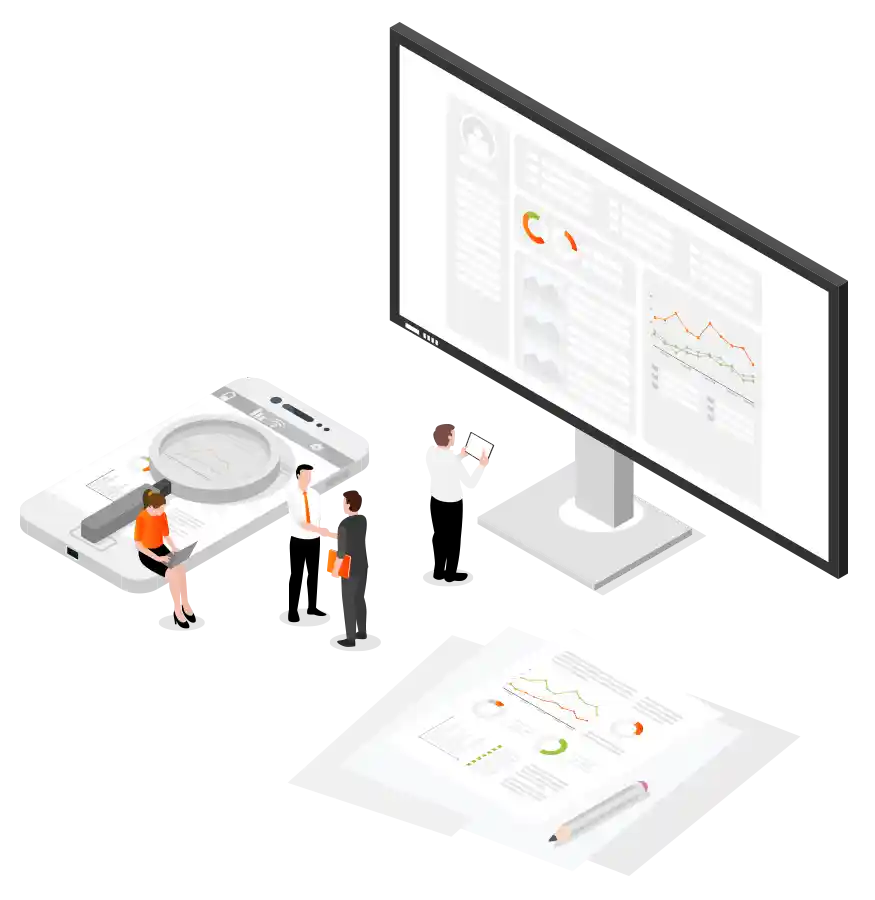 Improving business processes with Power Automate.
Using robotic process automation (RPA) and digital process automation (DPA), Power Automate enables you to speed up and automate mundane tasks. As it's a low-code platform, anyone in your organisation can utilise Power Automate to create more time for meaningful work.
Streamline approval processes such as document approvals or time-off requests
Receive immediate alerts from important emails or notifications
Monitor and communicate with new and existing customers
Automatically save e-mail attachments to SharePoint or OneDrive
Automate social media posts and receive notifications regarding engagement
From salespeople to department managers or software engineers, Power Automate empowers everyone to improve workflows and efficiency. Get in touch with the 848 team to learn more.
Accelerate Productivity with Intelligent Workflows.
In the modern landscape, there is pressure to work both faster and smarter. Microsoft Power Automate helps you discover better ways to get things done across your organisation. Automate quickly, boost efficiency and enhance workflows with AI.
Improve workflows with AI.
Make your automation smarter with AI builder. Take advantage of intelligent document automation and simplify tasks using AI models such as prediction, form processing, object detection and more.
Increase business efficiency.
Discover workflow bottlenecks and automation opportunities with process advisor. This offers deep insights and guided recommendations for building flows, taking the guesswork out of automation.
Easily adopt automation.
Create automated processes with flows. Enjoy low-code, drag-and-drop tools and a simple, intuitive interface. Use hundreds of prebuilt connectors that automate repetitive, manual tasks with ease.
Connectors across Microsoft Power Automate and the Power Platform.
Combined with Power Apps, Power BI, and Power Virtual Agents, Power Automate is an element of a larger low-code business intelligence suite known as the Microsoft Power Platform. This intelligent cloud-based Platform connects to tools and apps across the broader Microsoft stack, including Office 365, Dynamics 365, Azure, Microsoft Teams, and more.
Power Automate connectors also allow seamless integration with hundreds of other third-party services. This enables connectivity with leading tools such as Mailchimp, GitHub, Dropbox, YouTube, WordPress.

We provide Business Changing IT. With over a decade of experience and a robust methodology, we Plan, Build and Run intelligent IT solutions that maximise value for our customers.
Automate workflows, enable business logic to simplify app design and connect your data sources and services.
Your Dedicated Microsoft Solutions Partner.
848 is a Microsoft Certified Solutions Partner for Modern Work, Azure Infrastructure and Digital & App Innovation, with 6 Microsoft Specializations. This demonstrates our leading knowledge and expertise in the design, build and implementation of solutions underpinned by Microsoft technologies.