Layer up your security with Multi Factor Authentication (MFA).
Multi Factor Authentication (MFA) is a simple but effective way to bolster the security of your business accounts and workspaces. 
Poorly protected accounts and uncomplicated passwords are an easy way for hackers to gain access to your critical business data. In the evolving threat landscape, a password alone is not enough to properly protect your accounts. MFA layers up the login process for accounts to boost protection against hackers targeting poorly protected accounts and passwords. 
The 848 Group has over a decade of experience in delivering secure cloud-first solutions. We can help you patch your vulnerabilities and strengthen your security with extra protection and security solutions including MFA, security design, vulnerability assessments and more.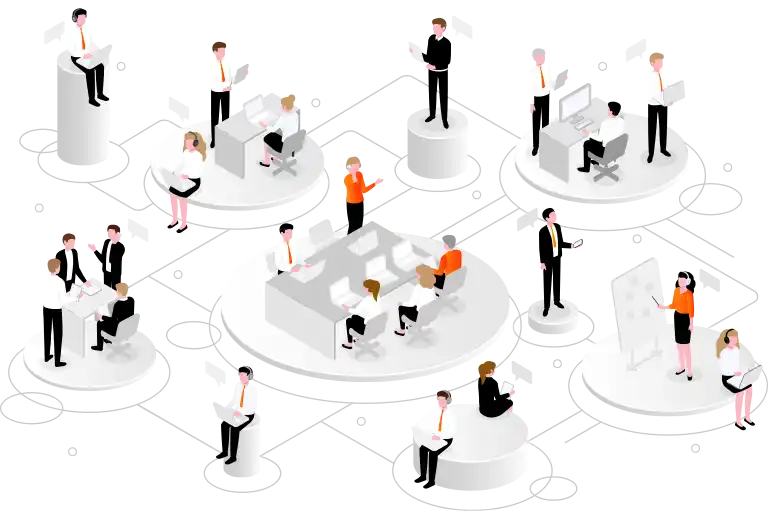 What is Multi Factor Authentication (MFA)?
Multi Factor Authentication (MFA) is a simple but effective way to boost end-user security. MFA uses a combination of passwords, one-time codes, or biometrics such as facial recognition. MFA makes online accounts and environments more secure and difficult to hack.  
MFA prompts users to provide additional forms of identification during the sign-in process. The extra layers of authentication in MFA must be of a different form to the first in order for the protection to be effective. For example, if you had two passwords as your MFA, once a hacker has cracked through one password, they can easily do another. MFA is all about stopping the hacker from progressing to your account if they do happen to breach your password.  
Why Does Your Business Need MFA?
Although many of us use MFA in our everyday lives research has found that less than 40% of people use it for work accounts. 

Passwords are still the most common method for cybercriminals to access your account. 

50 million

 password violations occur every single day

 – that's 579 per second

.

Using 

additional

 authentication 

methods

 

to single

 passwords significantly increases the costs and effort for attackers

.

 

That's

 why the rate of compromise of accounts using MFA is less than 0.1%

 of the general population.
There Are Different Forms of MFA to Help Secure your Data.
By adding MFA to your sign-in process your security is instantly increased as the additional layer of authentication makes life very difficult for a hacker.
Common forms of additional protection include: 
Biometrics such as fingerprint scan and facial recognition
Codes received by SMS (text) or phone call
Security keys
Authenticator apps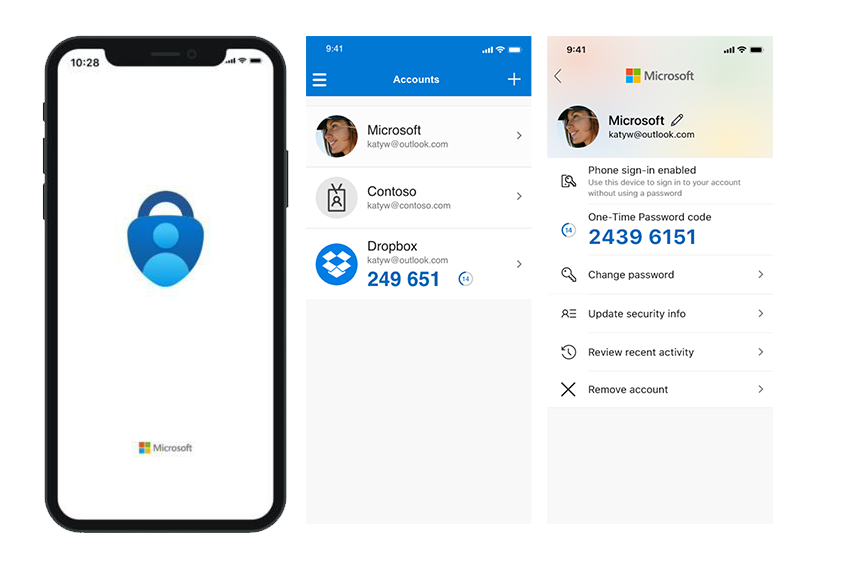 Authenticat
or
Apps.
One of the most secure and easy methods of MFA, is authenticator applications. These are easy-to-use apps that you can download onto your mobile device that provide you with a unique code to enter during the login process. This validates the identity of the user and prevents unauthorised access.  The unique codes change every 30 seconds making it a secure, simple, and accessible method of protecting your data.  
Microsoft has security at the core of its continuous innovations. Microsoft recommend password-less authentication methods such as Windows Hello, FIDO2 security keys, and the Microsoft Authenticator app for a secure sign-in experience.  
We provide Business Changing IT. With over a decade of experience and a robust methodology, we Plan, Build and Run intelligent IT solutions that maximise value for our customers.
Azure Active Directory (AD) Multi-Factor Authentication (MFA).
Azure AD MFA provides users with a seamless identity and access management solution with integrated security. The solution implements additional security methods when signing into your accounts. Azure AD is trusted by 425 million active users, providing better access management and protection from 99.9% of cybersecurity attacks. 
Any organisation can deploy the features of Azure AD MFA and select the methods of authentication that meet or exceed business requirements in terms of security, usability, and availability, as shown below in a simple table format.

Azure AD MFA Options for Your Business.
Microsoft Authenticator.
Utilise any mobile device to securely grant access into your account with two-factor authentication (2FA). From your device use biometrics, push notifications or one-time codes to strengthen your security. 
Windows Hello for Business.
Go password-less with MFA and Windows capabilities. Use a credential tied to your Windows 10 device as well as your choice of a PIN, facial recognition, or fingerprint scan to boost your security and take advantage of two-step verification.
FIDO2 Security Keys.
Fast IDentity Online (FIDO)2 security keys are a standards-based password-less authentication method that is particularly robust against phishing attacks. Leverage the capability to sign-in without a username or password using an external key/USB or platform key built into a device.
Hardware Tokens.
Leverage automation applications to provide you with a unique one-time password (OTP) from a mobile device and operate in line with open authentication (OATH) standards. 
Software Tokens.
Utilise OATH TOTP (Time-based One Time Password) to generate exclusive one-time codes. Benefit from this software via the Microsoft Authenticator app and use as an additional layer of protection during your sign-in process.  
SMS and Voice.
From any mobile device you choose, receive a SMS or voice call to access your accounts, services, or applications. It is a simple and direct form of authentication without the need for a username and password.  

Effectively r
oll out MFA with help from the 848 Group.
Our team of security experts can help you easily roll out MFA across your business. We'll help your end-users adopt MFA to help you enhance your business IT security and the protection user accounts and workspaces. 
Want to know more? Send us a message and a member of the team will get back to you shortly.