End User Computing Services.
Improve productivity, security and user experiences with End User Computing Services from 848.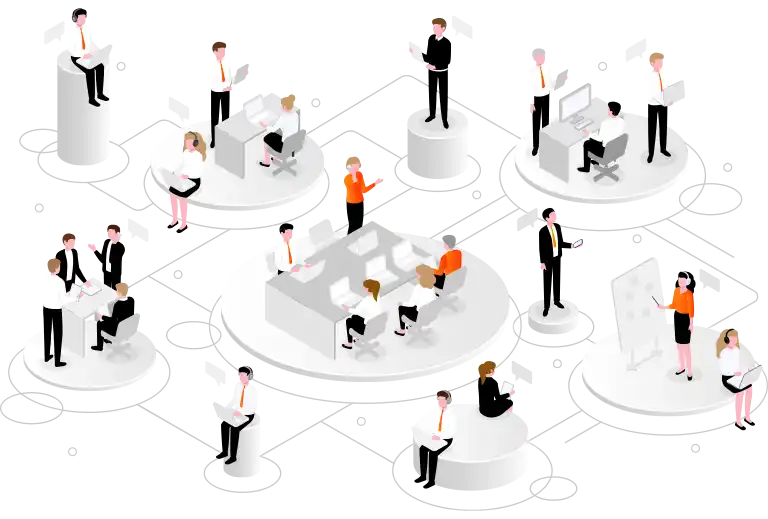 The Benefits of End User Computing.
End user computing (EUC) Services can provide tonnes of benefits including cost savings, productivity and efficiency gains, and improved agility. An effective EUC strategy ensures data is always protected and accessed from the application server, providing security benefits for your business too.
What's Included in an End User Computing Strategy Delivered by 848?
Our goal is to plan, build and run an end user computing strategy that's aligned with your business vision and objectives. An EUC strategy and practical application from 848 will encompass some or all of the following elements:
Service Strategy
Application Packaging
Release Deployment
Identity and Access Management (based on Active Directory)
Patch Management – Windows and applications
End Point Protection Management – Anti Virus/Anti Malware/Anti Spam
First Line Support – On-site or remote
Image and Build Management – SCCM, Autopilot/Managed End Point
Mobile Device Management
Encryption Management – Devices and data
CSP Licensing
Device Deployment
Get Access to an Experience Team of Certified IT Professionals.
848 has a team of certified IT experts running our managed services desk. Our service team is built up of accredited software engineers from Tier 1 to 4, team leads, incident coordinators and service delivery managers. We're dedicated to providing your business with the service that suits your needs and helps your reach your business goals, from efficient IT support to bespoke management of your IT environment.