---
Low-code is now becoming common place in many organisations as the need to build and deploy technically sound applications at speed has become a priority for many. So what is it? And how does it relate to the Microsoft Power Platform?
The COVID-19 pandemic has accelerated the pressure to develop and deliver effective digital products and applications at a rapid pace. But with a shortage in software developers and IT experts, low-code is making the development process far more accessible for those with no formal IT training – aka, 'Citizen Developers'.
According to Gartner by 2023 over 50% of medium to large enterprises will have adopted a low-code application as one of their core platforms. Low-code platforms utilise intuitive, drag-and-drop style development that allow both IT development teams and Citizen Developers to build and deploy impressive applications faster. This helps organisations improve IT output, boost productivity and solve business problems faster.
With the increasing popularity of this development approach and we want to talk a little bit more about the concept of low-code.
---
The low down on low-code
Low Code Application Development (LCAD) limits hand-coding and reduces the complexity of the application development process to help people in all areas on a business advance the process of getting an application to production. LCAD offers more simplistic development styles such as visual modelling and drag-and-drop interfaces which are more useable and accessible for those without formal coding training or qualifications. These key services can be modified and managed in one platform.
A typical low-code development platform consists of:
A visual Integrated Development Environment (IDE) for visually defining the User Interfaces (UIs), data models, and workflows tailored to the specific unique application.
Connectors to various back-ends or services for organisation of data structure and storage.
Application lifecycle manager for deployment and maintenance.
Drag-and-drop functionalities and simple logic-driven interfaces are at the core of low-code platforms. These uncomplicated tools allow users with no formal training in software development or coding to create both mobile and business applications.
---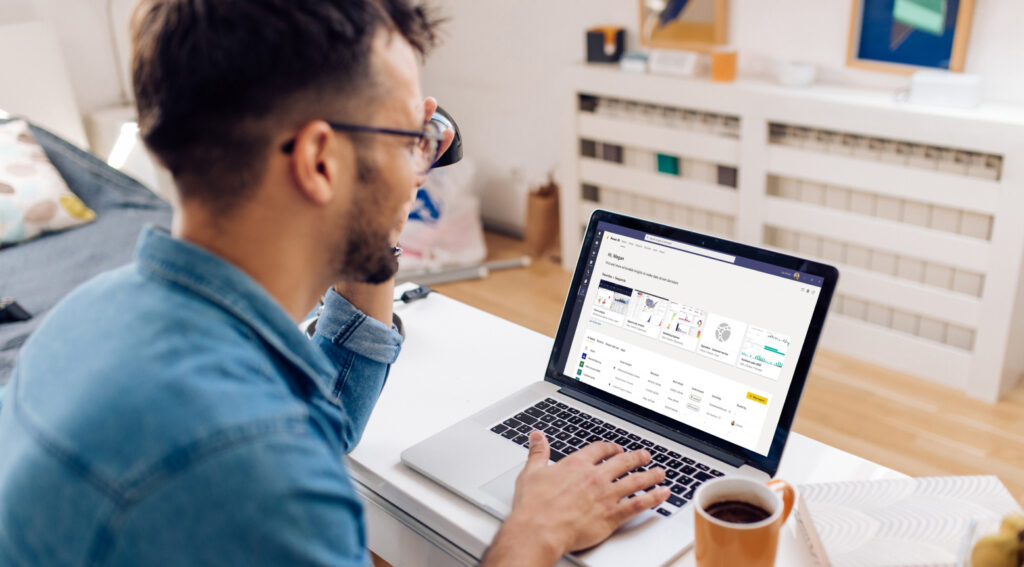 Low-code and the Microsoft Power Platform
In response to the growing demand for low-code tools and applications, Microsoft designed Microsoft Power Platform. This low-code platform is designed to enable people of all abilities to explore insights, build solutions, automate processes, and create virtual agents, with no formal experience required.
Power Platform utilises the Microsoft Cloud to allow fusion teams to work together on low-code solutions. This includes things like designing and building apps, bots, and flows which have proven to deliver up to twice as much reach of applications created by single individuals.
Microsoft Power Platform consists of four products:
Microsoft Power BI
Microsoft PowerApps
Microsoft Power Automate
Microsoft Power Virtual Agents
These intelligent tools form the platform bundle. PowerApps focuses on the development aspects, while Power Automate is designed to streamline and automate previously manual business processes. By utilising Microsoft Power BI, users can analyse and visualise data from a wide number of data sources, while Power Virtual Agents can be applied to create a virtual agent for communication.
---
Want to know more about low-code and the Microsoft Power Platform?
As a certified Microsoft Gold Partner, 848 has the expertise to help your business adopt low-code techniques and tools in the Microsoft Power Platform. We're here to assist you in adopting the Power Platform, low-code techniques and other development practices including DevOps. Get in touch to learn more.
Kate is a Marketing Executive researching and writing about emerging technologies and the cloud on a daily basis. She creates informative and educational content assets such as blog posts, articles and resources using strategic messaging to illustrate how a modern IT landscape can deliver real business value.