When And Why You Should Upgrade Dynamics NAV To Business Central
---
In this blog, we discuss the why's and when's of upgrading from Dynamics NAV to Business Central.
Are you still running Dynamics NAV? With all versions of NAV already past or fast approaching their mainstream End of Support (EOS) dates, here's why you should upgrade to Dynamics 365 Business Central, and when we think you should do it.
---
Microsoft Dynamics NAV and Business Central lifecycles and support policies
Microsoft has a well-documented product lifecycle support policy. The lifecycle support categories are:
Mainstream Support – the product will receive new features, security updates and non-security updates (think bug fixes).
Extended Support – the product will only receive security updates.
Beyond End of Support – no updates of any kind.
As you can see by the table below, anything older than NAV 2017 is out of Mainstream Support and NAV 2017 Mainstream Support is ending January 2022.
If you are running anything prior to NAV 2013, Extended Support has already ended.
[ninja_tables id="66091″]
It should be noted that self-help support (which includes Microsoft online Knowledge Base articles, FAQs, troubleshooting tools, and other resources) is available at least twelve months after the end of the extended support phase.
Paid support, which for Dynamics is typically provided by Microsoft channel partners such as 848, is available at an individual partner's discretion.
---
What does running Microsoft Dynamics NAV during Extended Support mean for businesses?
During Extended Support, you should be safe security-wise. However, as the years go by, frustrations with NAV's lack of ability to work with other modern technologies may increase.
For example, without feature updates in line with other Microsoft products, users will face challenges when trying to leverage modern tools such as Power Automate and Power Apps within the platform. These tools allow organisations to drastically improve workflows, business processes and more.
It will also create issues when trying to utilise the very useful Outlook integration, which dramatically reduces the need for you to tab between windows. If your solution meets your needs as-is, you should be fine. If you have a desire to utilise new technologies as the years go by, you may run into challenges.
---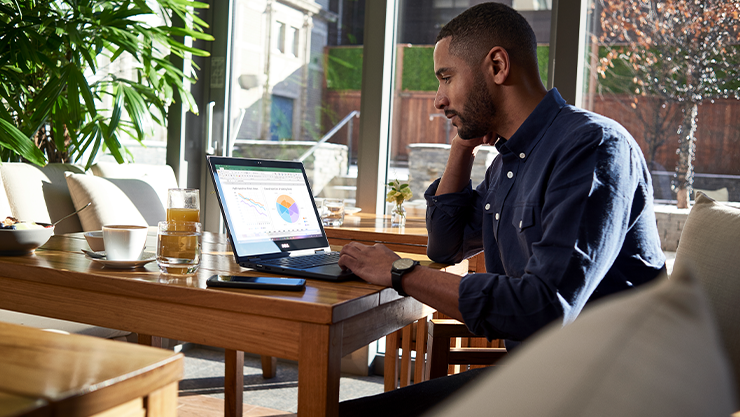 When should you upgrade from Dynamics NAV to Business Central?
Business Central is the next iteration of NAV. If you're on an older version, our recommendations are as follows:
If you're on NAV 2009 or prior, you should plan a migration to Business Central with the upmost urgency.
If you're using NAV 2013, 2015 or 2016 and view your ERP as an investment (not a tax), you should upgrade to ensure that your solution continues to provide and expand its value to your organisation.
If you're on NAV 2017 or 2018, you should start planning now for an eventual migration to Business Central, but you don't face the same urgency as those with older versions of NAV.
Upgrades need to be scheduled. Therefore, you need to talk to your partner now so that you can get on the calendar at a time that works best for your organisation.
With the expiration of NAV 2009 extended support and NAV 2013/2015 mainstream support, demand is going to be high.
---
How do Dynamics NAV and Business Central compare? On-premises vs the cloud
Ultimately, switching from on-premises to the cloud depends on what your business needs and want to accomplish with a new ERP system. So, it's important that this is not just assumed to be beneficial. The reasons will always be discussed with customers and carefully assessed to provide customer with complete cost benefit analysis.
Typically, the outcome of cost/benefit analysis is positive, which is why 848 suggest that that Dynamics NAV clients should migrate and upgrade to Dynamics 365 Business Central. This really can be proven as the best option.
Not only does migration to Business Central represent a major step forward, but it also provides a great opportunity to assess and potentially redesign your business management system to enable significant improvement leading to better business outcomes and profitability.
---
Upgrading from Dynamics NAV to Business Central with 848 SureStart
For NAV customers interested in moving to Dynamics 365 Business Central, 848 SureStart helps by making use of a proven methodology and skillset to conduct data migration from Dynamics NAV to Business Central.
SureStart features the extract, import, and updating of data. SureStart also offers configuration packages that are specifically designed to shorten deployment times and automating recurring tasks.
We're a Microsoft Gold Partner with a team of Microsoft Certified Dynamics experts who have worked with all iterations of Dynamics NAV and Business Central. Get in touch with our team today to learn more.