---
With the ongoing pandemic, by now you would assume everyone and their dog has been on a video conference in one way or another. However, I am still surprised when I hear that there are companies out there who have managed to keep the phone ringing by using their existing set ups in ways they were never supposed to work; constant redirects to mobiles and staff having to use personal mobiles for calls, using up their own data and minutes. In a world where agility and mobility are so vital, and where everyone's favourite phrase now seems to be "the new normal", having a flexible form of communication seems like common sense. Flexible and effective communication setups enable entire workforces to work from anywhere, whether that is at home, in the office, in a client's office… at the beach… or even the International Space Station. Now I know you have heard it all before; the suave salesperson is back ready to take your money and run far off to the sunset. However, what exactly are they selling you? A phone system that moves? Works from anywhere? Make your business mobile? Web RTC? SIP? It all sounds like gobbledygook to some degree. It's just buzzwords and throwaway sentences that are made to sound fantastic and provide the "answer" to all your problems. But unless your provider truly understands your issues and requirements, as a business, you may end up paying for more than you need – and in some cases not getting what you would expect. In enters a name you know.
---
Microsoft Teams
Now before I start, I have a confession to make. I have worked with various different phone systems over the years – Cisco Call Manager, Asterisk based systems, Horizon – the list goes on and on. I have pulled the company line and promoted the phone system that each company sold at that given time. To me Microsoft Teams was the enemy. How dare Microsoft think they could step into the Unified Communications (Read – Phone System) world? They will never be as good as a Traditional VoIP PBX. I am ready to eat those words.  When I started at 848 and found out they used Microsoft Teams, internally I made all kind of noises, not too far removed from Homer Simpson being told he can't have a doughnut.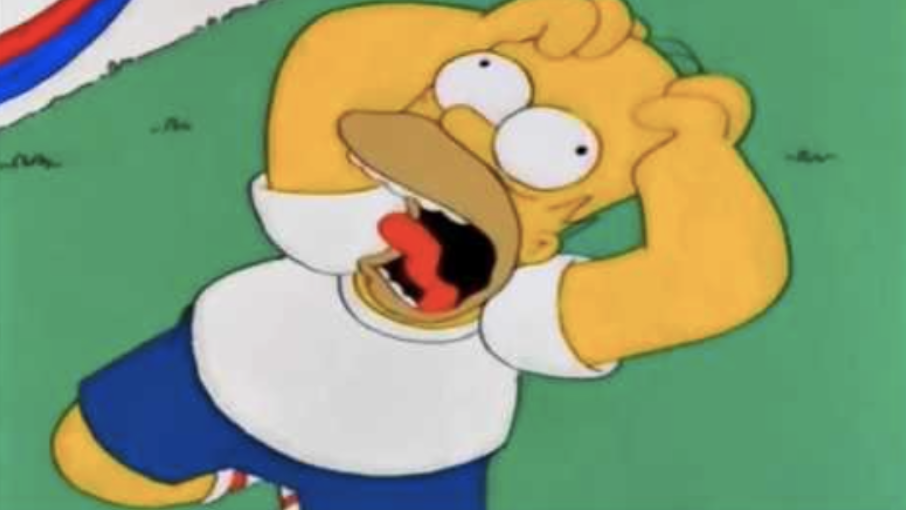 But you know what? It actually works! I know – I was shocked too. Here we are with the successor to Skype and I can send messages to different groups of people without losing track. I can have video conferences with external parties and add in any number in the world at a drop of a hat. Customers can call a geographical number and reach the 848 Service Desk via an Auto Attendant (Press 1 for support, Press 2 for Finance etc). The list of features goes on and on. The real kicker is that once I started using it, I kind of liked it… In fact, it might even be the best UC platform I've used to date. Yes, I really said that. There is nitty gritty to get into in terms of licences for different features. But in short, if you already have a Microsoft Office 365 E5 licence, you already have the ability to use Teams as a phone system. You just need to connect it to an SBC (Session Boarder Controller) to route geographical and non-geographical numbers to Microsoft Teams. Essentially, this will point your existing phone numbers to Microsoft Teams. I mean if you are already using Office 365 within your business, surely that's worth a look from a penny–pinching point? Never mind the ease of use.
Why even do a comparison?  Well as I mentioned before, throughout COVID-19, not every business has had it as easy. Luckily, here at 848, when we heard the words, "lockdown is imminent, everyone should work from home", well, it was like nothing changed. Everyone took their laptops home and the next day carried on as normal. No service interruption, no messing around diverting landlines to mobiles or different extensions, it just worked. To the point where some of our customers hadn't even realised that we were working completely remotely as a business because we were functioning the same if not better. Now ask yourself, can your business say the same? If not, my contact details are at the bottom of this post. As the UK has dipped in and out of various lockdowns and tiered restrictions, I've spoken to customers about various different solutions. The subject of phones has often come up when working remotely, and it is scary how many of our customers have had issues with phone systems not managed by 848, with diverts not working and calls being dropped. In one case, all calls for a company going to one member of staffs' mobile because the phone system wasn't capable of any other kind of disaster recovery. I've told each customer about the ease and seamlessness of Teams. The result is that I have moved most over to Teams or are in talks with most to migrating them. That's not a brag; I just want to drive the point home. What is the point? Despite another lockdown, we hope that everything will return to normal at some point. Well, "the new normal". Normal will be far removed from what once was. The fact that businesses have managed to survive, if not thrive amidst working from home, employees will never put that back in the box. So, everyone will have to be a bit more flexible, some days working from home and some days not. The world has changed, and in order for business to survive, all employees from the receptionist to the CEO need to be able to work uninterrupted, from any location.
But why the 848 group?  I'm glad you asked!   Not only are the 848 Group a Microsoft Gold Partner, we use Teams internally. I know not every phone system provider can say they actually use the product they are selling. We can.   Using our Plan, Build, Run. Methodology, we will ensure Teams is fit for purpose for your business – and should you have any problems we'll work to swiftly resolve those as well. We have a fantastic group of knowledgeable engineers, who are always willing to help, and go above and beyond to ensure you are satisfied with the service.   And also, we have… erm, me! A convert. A previous PBX lover who is now officially on the Microsoft Teams…. Team. And I'll always be open and honest when it comes to advising you and your business, because it's in no one's interest to fudge these things.   So, in short…
Microsoft Teams Vs Traditional PBX in 5 points
Microsoft Teams can give you all the key features you need from a phone system and adds so much more for collaboration (Trello is a personal favourite).
You may already have the correct licenses so the cost would be minimal in comparison to a Traditional VoIP Phone system.
The ability to work uninterrupted from any place of work will be key for "the new normal".
We will plan the transition and be with you every step of the way.
The 848 group have me, a convert to Microsoft Teams.
---
On that note, if you would like to discuss your phone system requirements and how we at the 848 Group can help, please feel free to give me a call on 01785 847693 or email me – [email protected].
---
James is a Consultant within the Network Practice focusing on the design, configuration, implementation and support of network infrastructure solutions. He has 12 years of experience in network engineering, technical engineering, service management, integration and support. James is also a Microsoft Certified Professional with an in depth understanding in Microsoft 365, Azure and more.