---
Big Energy Saving Week is a national campaign that takes place during the third week of January every year. The week focuses on raising awareness of global warming and how people can do more to save energy and other resources.
This year, the campaign runs from the 17th to the 23rd of January. It's the 8th year that Citizens Advice, the Energy Saving Trust, and the Department of Business, Energy and Industrial Strategy will come together to advise on greener ways of living, working and running a business.
Here are some tips to help your business go greener and realise energy savings.
---
How your business can save energy
Go paperless
Switch off printers and reduce waste by going paperless. Utilise online signature software such as Docusign to digitise contracts. Store and share documents with cloud services like SharePoint or Google Drive.
Energy saving bulbs & light motion sensors
Energy saving LED bulbs use 90% less energy than standard lightbulbs, while motion sensors ensure lights are only on when they're needed.
Make the move to the cloud
The cloud is up to 93% more energy efficient than on-premises datacentres. It also generates up to 98% less carbon emissions. It not only saves your business energy – it saves you time and money too.
Embrace hybrid or remote working
Reducing the number of staff in the office keeps power consumption down. Enabling employees to work from home keeps more cars off the road, reducing carbon emissions.
Greener transport
Electric cars offer an eco-friendlier alternative to petrol or diesel vehicles. However, they often come at a higher price point. At 848, we're helping our employees make the switch by reducing the initial costs involved in moving to an electric vehicle.
Implement a cycle-to-work scheme
Car emissions are one of the biggest contributors to air pollution. A cycle-to-work scheme helps your employees adopt an environmentally friendly commute.
---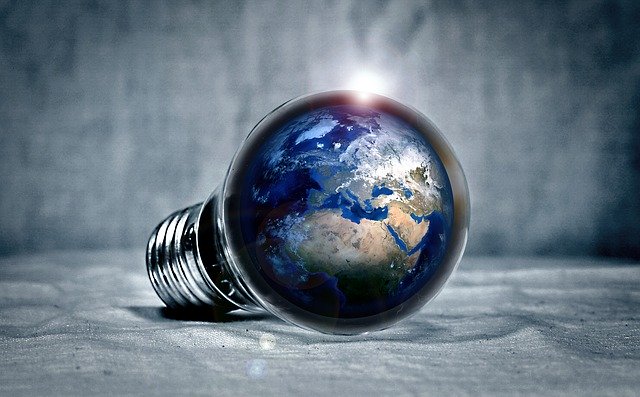 It's all of our responsibility to do more
As the earth's atmosphere heats up, the higher temperatures cause increases in the frequency and intensity of many disasters, including floods, heat waves, droughts and storms.
As a cloud-first IT partner, we help organisations migrate from carbon-intense corporate datacentres to energy efficient cloud environments. By utilising the cloud, customers reduce carbon emissions by 88% while using 84% less power.
Kate is a Marketing Executive researching and writing about emerging technologies and the cloud on a daily basis. She creates informative and educational content assets such as blog posts, articles and resources using strategic messaging to illustrate how a modern IT landscape can deliver real business value.