Cyber Essentials
Get Expert Guidance to Help You Achieve the Cyber Essentials Certification.
What Is the Cyber Essentials Certification?
The Cyber Essentials certification is a leading cybersecurity accreditation backed by the UK government and the NCSC (National Cyber Security Centre). It helps you to enhance protection against common cyber threats and reduce the risk of being hit by a successful attack. Addressing the key security threats across your business is essential, the Cyber Essentials certification is suitable for organisations of any size, industry or sector.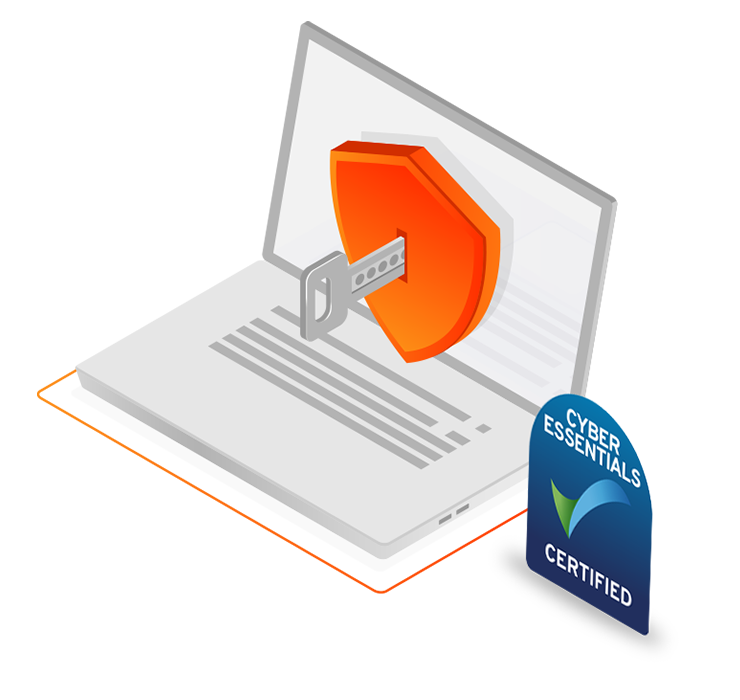 Why does your business need the Cyber Essentials certification?
Cybersecurity and risk management has never been more important. Aligning your business to Cyber Essentials is a great first step towards improving your protection against cyberattacks and data breaches. Remote and hybrid working has created all new avenues for hackers to attack and access your business data. Organisations of all sizes are being targeted by cybercriminals every day.
The Cyber Essentials certification helps ensure your business is better protected against the cyber threats any business is most likely to face. It also assures your new and existing customers, partners and suppliers that you take cybersecurity seriously.
Additionally, the Cyber Essentials accreditation is mandatory if your business would like to bid for the majority of public sector contracts. This is because which involve handling sensitive and personal information or involve provisioning of certain technical products and services.
The Benefits of the Cyber Essentials Certification.
Protect your business from most common cyber threats.
Provide assurance to your customers by demonstrating that you take data protection seriously.
Become eligible to bid for public sector contracts and frameworks.
Earn a Cyber Essentials Certified badge that can be added to your website.
Gain complimentary cyber insurance if your company has a turnover of less than £20M (Terms apply).
Safeguard your business from the financial and reputational implications of a data breach.
Ensure protection against common cyber threats including:
Password/account-based attacks
Protect Your Business from 80% of Cyber Threats with Cyber Essentials.
The five controls within the Cyber Essentials accreditation are designed to prevent the most common cyberattacks and protect your networks, devices, data and more.

Work with a highly specialised team of security experts.

Pass Cyber Essentials certification first time or get a free re-test.

Get guidance from a Cyber Essentials certified organisation.

Adopt security controls that protect your business.
How 848 Will Help Your Business Become Cyber Essentials Certified.
848 has a highly specialised team of cybersecurity experts and a dedicated security practice. We hold the Cyber Essentials Plus certification, as well as advanced Microsoft accreditations in Information Protection and Governance, and Identity and Access Management.
Our team will help your business adopt the security controls outlined by Cyber Essentials and meet the requirements to achieve the accreditation first time. We can identify your weaknesses and provide certified guidance in line with the Cyber Essentials certification to improve data protection and information security in your organisation.
View Our Certification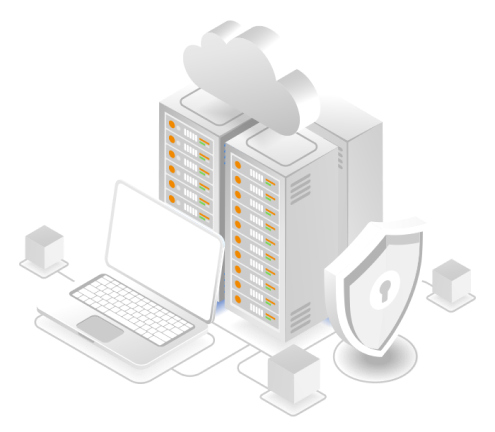 Your Dedicated Microsoft Solutions Partner.
848 is a Microsoft Certified Solutions Partner for Modern Work, Azure Infrastructure, Digital & App Innovation, Business Applications and Security, with 6 Microsoft Specializations. This demonstrates our leading knowledge and expertise in the design, build and implementation of solutions underpinned by Microsoft technologies.