Empower your employees to do their best work from one secure place with Google Workspace
Google Workspace (formerly G Suite) is a powerful and intuitive unified workspace, comprising of simple but effective cloud productivity tools and web apps. Built to enable users to do their best work from one centralised location, Google Workspace helps you improve productivity, efficiency, and security with the power of the cloud. Google Workspace gives your team the ability to deliver their best work, all from one secure cloud environment. 
Equip your employees with intuitive and user-friendly apps such as Google Sheets, Docs, and Calendar to give them the freedom to work from any device, from anywhere in the world. Google Workspace provides users with access to simple tools that boost productivity and collaboration in a flexible working environment. Enable seamless, coordinated work and collaboration across your business with Google Workspace.
The 848 Group is a Google Premier Partner with a specialist team delivering cloud-based business solutions. We can design and deploy Google Workspace within your business to help you connect your teams and enhance collaboration.
Intuitive tools, intelligently connected
An integrated workspace that's easy to use, Google Workspace lets you spend less time switching between apps and more time doing meaningful work.
Prioritise your work with smart suggestions
 Decide what's important and let Google handle the rest with intelligent AI and search technology that helps you work smarter and more effectively.
Flexible solutions for every business
Work from anywhere, on any device – even offline – with tools to help you integrate, customise and extend Google Workspace to meet your businesses unique needs.
Enable anywhere working with Google Workspace
Google Workspace offers a comprehensive collection of cloud-based tools and apps that enable anywhere working and effective collaboration. It enables users to access all Google productivity apps such as Docs, Sheets and Slides all from one place. Share, chat, connect and work together across locations and devices with Google Workspace and the power of the cloud.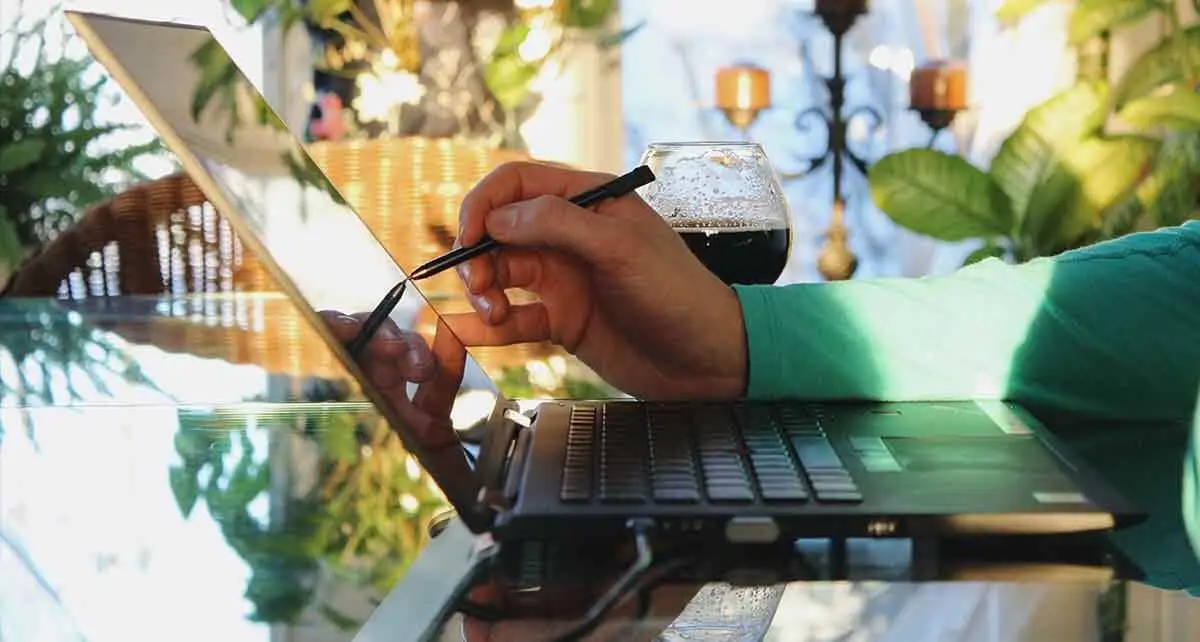 Create, store and share files in the cloud
Keep all your work in one place with secure access to your workspace from your laptop, tablet or mobile. Invite team mates to view, download and collaborate on documents with no email attachment required. File updates are automatically saved and stored in Drive, so everyone has access to the most up to date version.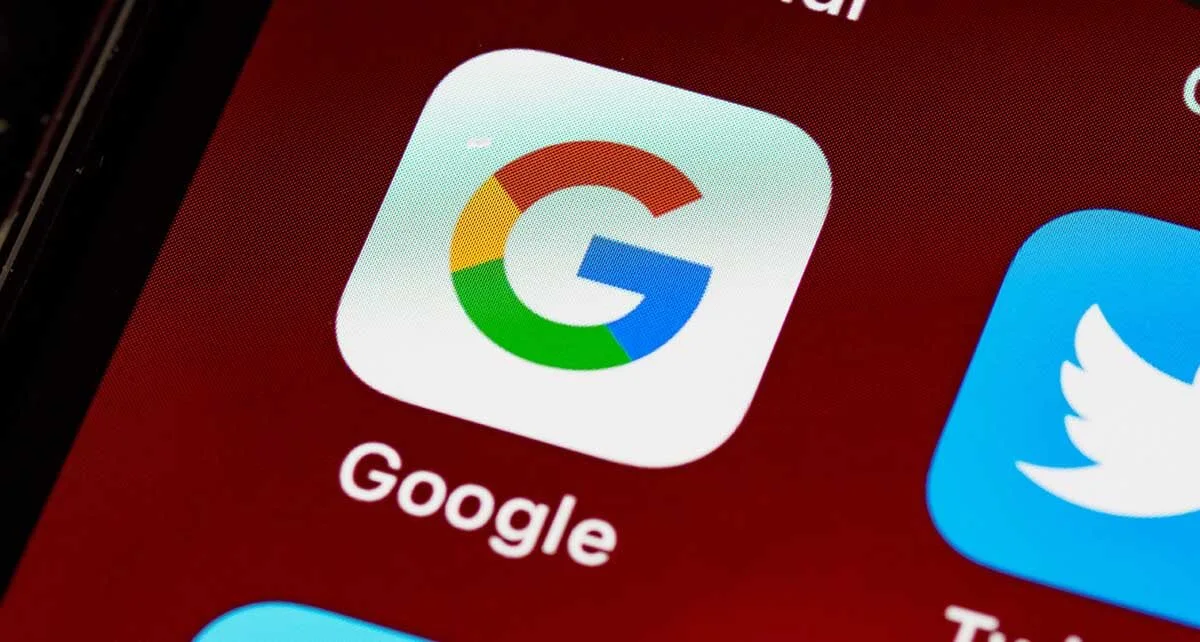 Ensure your data and devices are secure
With Google Workspace, it's easy to configure security settings from a centralised administration console. Protect workspaces and keep data safe with 2-Step Verification, Single Sign-On, and endpoint management. Archive email, messages and chats, and easily manage how long they are kept.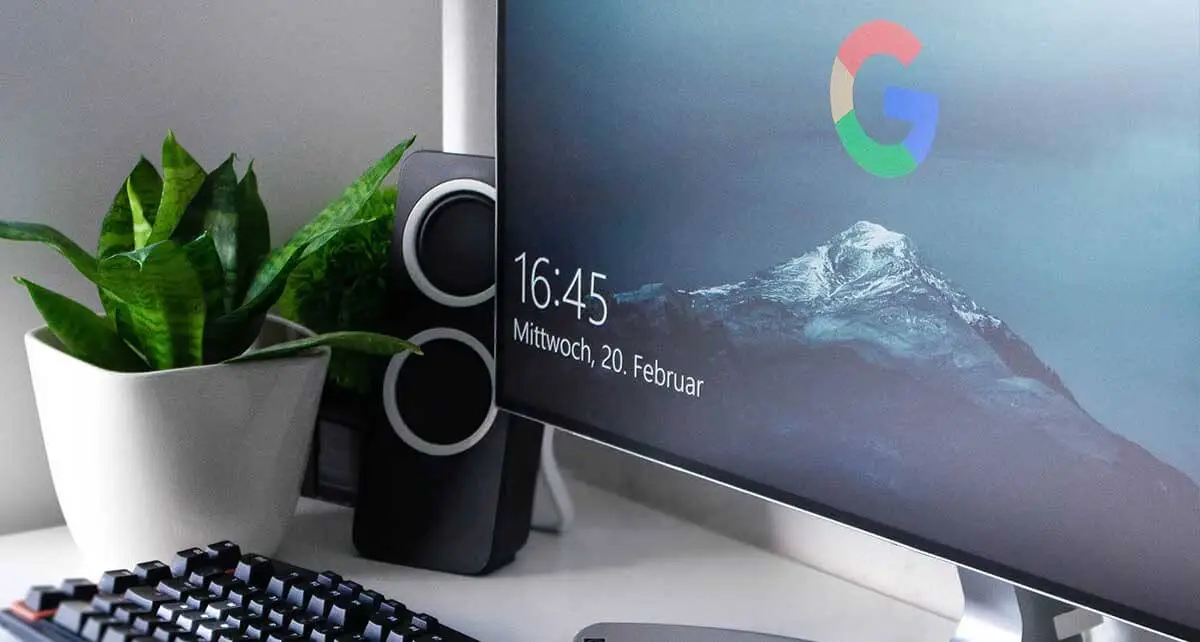 Enable easy collaboration in real time
With Google Workspace, employees can easily work on documents, spreadsheets and slides across devices, with or without Internet. See edits as others type, talk via built-in chat and get answers to questions in comments. Multiple people can work on projects at the same time, and every change is saved automatically.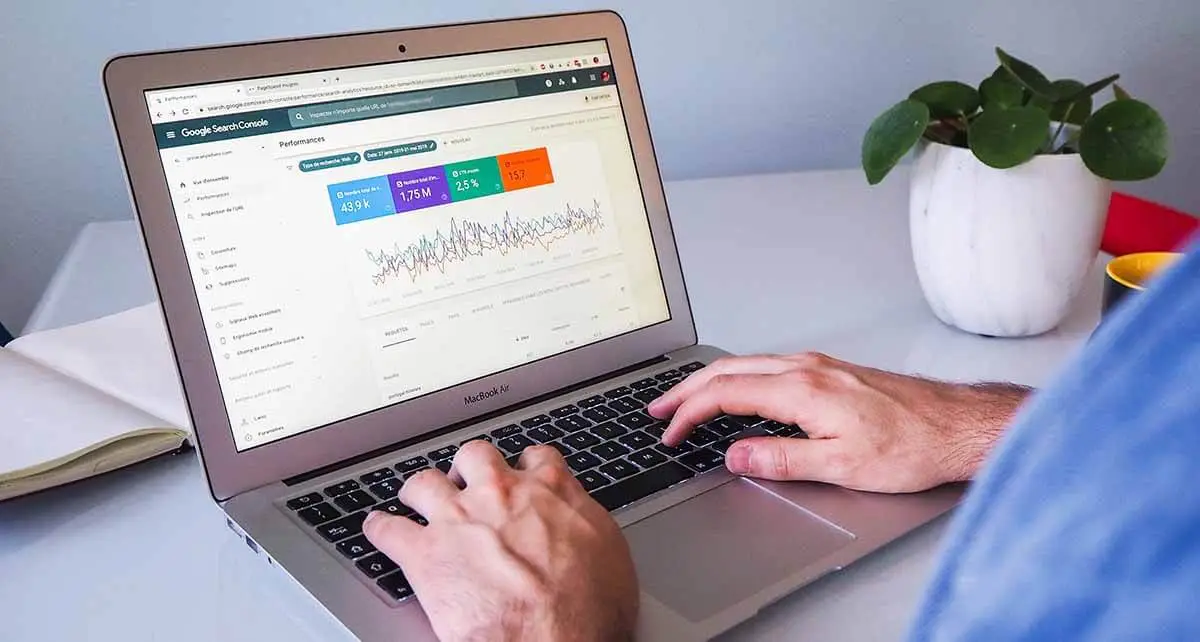 Streamline processes and decisions
Shared calendars enable you to see when others are available, while meetings can be seamlessly scheduled with automatic email invitations. With one click, turn your meeting into a video conference from any device. Share your screen to review and make better decisions as a team.
What tools are included in Google Workspace?
Google Workspace enables employees to work remotely with ease with a 18 unique tools in total. Enhance efficiency and create a secure working environment using the comprehensive range of productivity and security apps within Google Workspace.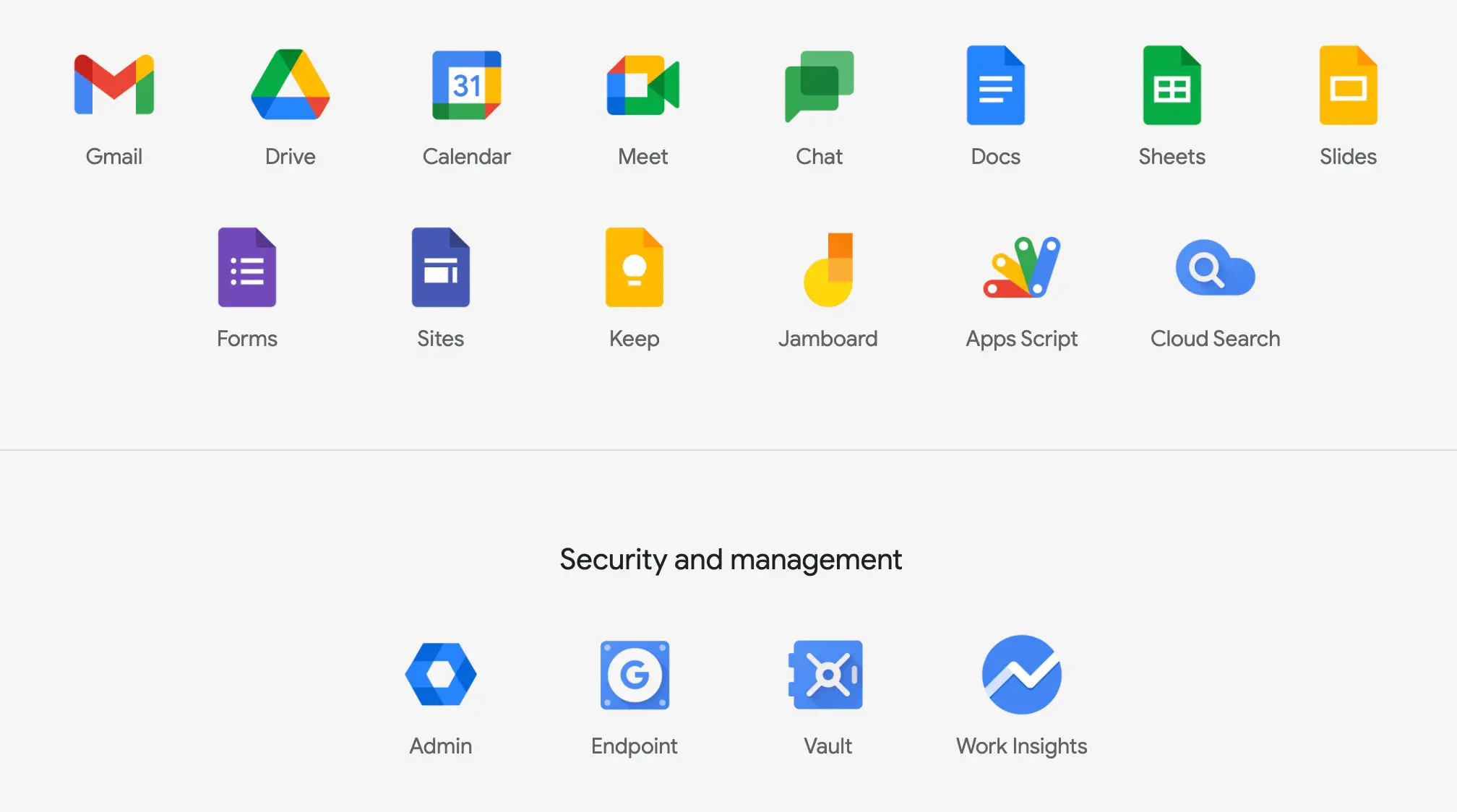 Google Meet
Google Meet enables your team stay connected by setting up secure video meetings online. It removes any headaches related to setting up virtual meetings and enables your users to enjoy seamless and secure video calls. Google Meet is built in the secure foundations of Google Workspace and is trusted by organisations across the globe.
Gmail
Gmail makes it easy for your team to stay informed and connected. Access secure, ad-free email with Google Workspace, as well as a fully customisable business email address. With seamless integrations with Google Meet, Calendar, and Chat, you can connect with colleagues, send invites, and move conversations to video calls all from one location.
Google Chat
Google Chat is a messaging platform that takes the complexity, distractions, and confusion out of business messaging and collaboration. Your teams can communicate quickly and easily via instant messaging from anywhere in the world using Google Chat.
Google Docs
Google Docs is a simple, yet powerful word processing tool within Google Workspace. It enables your teams to create, edit, write and comment on text documents directly in their browsers in real time. There's no dedicated software required, and multiple users can work on the same documents at the same time. Every change is saved automatically, taking away the fear of lost work.
Google Sheets
Google Sheets is an intuitive web-based spreadsheet application. It empowers your teams to edit, organise and analyse different types of data and information all from one place. Google Sheets allows your organisation to unlock the ability to create, collaborate on and edit spreadsheets in real time. You can effortlessly unlock all these benefits without having to press a single download button, simply access Sheets via the browser.
Google Calendar
Google Calendar eliminates all complexity when it comes to managing your time and keeping track of your upcoming events. This simple yet powerful tool is ideal for managing your personal and professional schedules. Empower your teams with the flexibility to view and edit your schedule from your laptop, tablet, or smartphone.
Google Drive
Google Drive is a flexible and simple to use data storage tool. It enables you to store, access and share your files in one place. Use this tool to eliminate all the hassle that comes with accessing your files. With Google drive all your team's data will be stored in the cloud, granting your employees with the flexibility to access them at any time and on any device.
Google Slides
Google Slides is a compact, versatile and easy-to-use web app for creating and sharing professional presentations. It empowers team to create, edit and collaborate on presentations in real time. Design engaging slide decks with ease with the many presentation templates that come with Google Slides. Add smooth transitions to your presentations and take them to the next level.
Evolve your business productivity with

Google Workspace
Your Dedicated Microsoft Solutions Partner.
848 is a Microsoft Certified Solutions Partner for Modern Work, Azure Infrastructure and Digital & App Innovation, with 6 Microsoft Specializations. This demonstrates our leading knowledge and expertise in the design, build and implementation of solutions underpinned by Microsoft technologies.

Want to know more? Send us a message and a member of the team will get back to you shortly.