Last week I passed Hubspot's Inbound Certification. If you didn't know already, Hubspot is well known online for their market leading software which aids marketers to drive website traffic, sales and customer delight.
The certification gives 848 another opportunity to provide our customers with a valuable online marketing service that can not only help to improve visitor numbers, but leads and promoters as well.
But what is Inbound Marketing?
This is a term that Hubspot themselves coined back in 2005, which has now become mainstream online.
The main point of inbound marketing is that marketers earn their visitors and sales, rather than buying them (known as Outbound marketing).
This means that blogs, eBooks, email newsletters, social media, search engine optimisation and all other forms of attracting visitors (rather than forcing adverts upon them) count as forms of Inbound Marketing.
Why are these things important? Well, with traditional Outbound Marketing, your effort is focused on going out to talk to people, slapping big fat adverts in front of them and even calling up strangers from a non-opt-in list of numbers and names.
Inbound marketing provides value through blogs that people want to read, through SEO that helps search engines to show your content to people that want what your content offers, through social media that people want to see when they like or follow your profile, as well as everything else that provides some sort of value that people can decide whether they want to see or not.
When people want to see or read something, they're more likely to be receptive to contributing through comments or by sharing through social media, providing it is at least either funny, informative, interesting, intriguing, exciting or even something horrific that people want to share to increase awareness – a generic and boring advert is unlikely to be shared.
This is big online, as content can be easily shared and "word of mouth" can have a viral effect. It's not often that an advert is virally shared online (unless it is really something special – see exceptions such as the dollar shave club), but when an extremely valuable blog post is written, or a cat video is posted on youtube, it can spread like wildfire (see any of the articles linked to from Buzzsumo).
Hubspot teaches that there are four categories;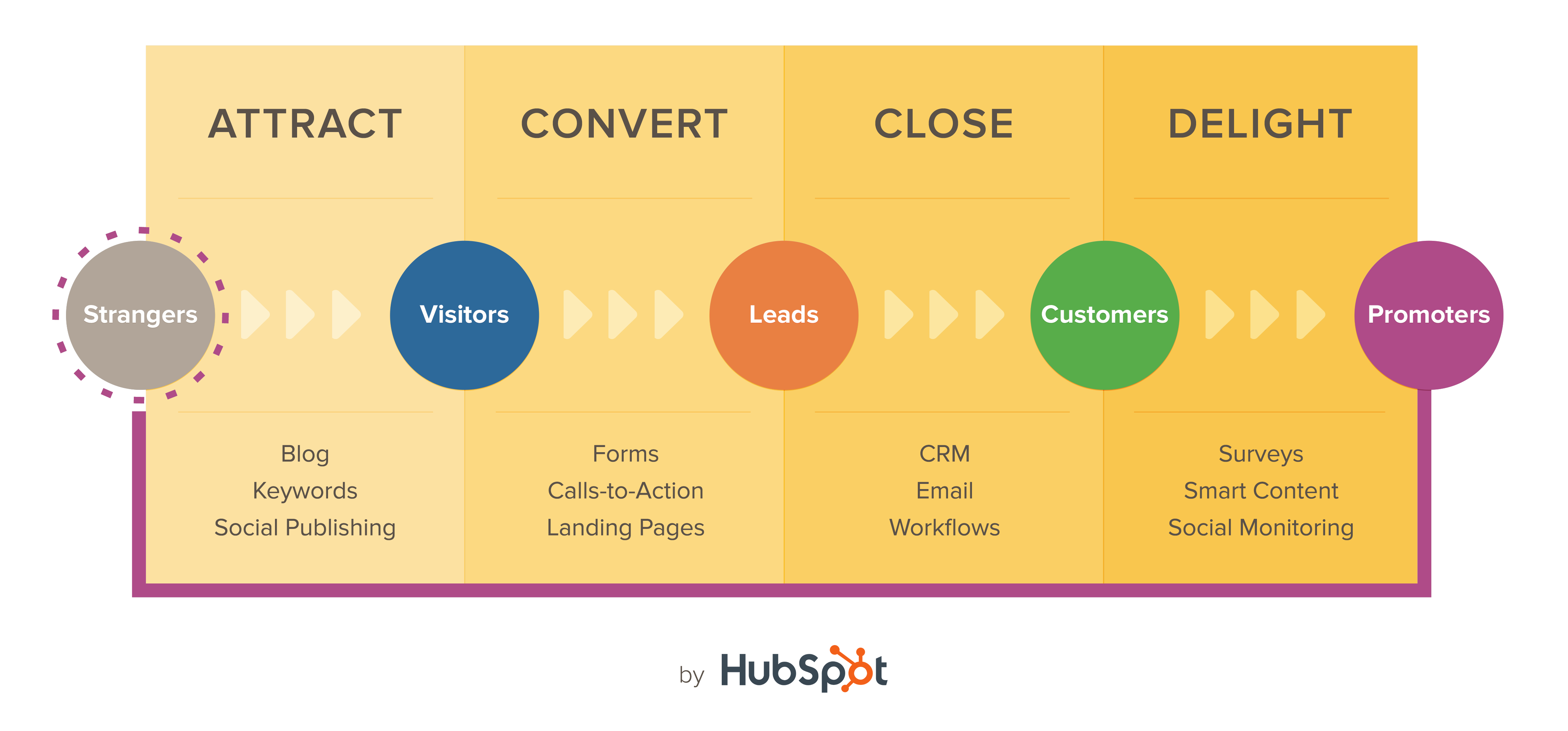 Attract

Using a blog, keywords (SEO) and social media to turn strangers into visitors

Convert

Using forms, calls-to-action and landing pages to turn visitors into leads

Close

Using CRM, email and workflows to turn leads into customers

Delight

Using surveys, smart content and social monitoring to turn customers into promoters
Having the Inbound Certification shows competency for each of these categories, rather than a specialisation in just one or two of them.
My background is a bit more specialised in search engine optimisation and blogging, but over the years I've also accumulated experience with social media, conversion rate optimisation (landing pages, calls-to-action and quality page copy etc), email marketing and CRM, amongst others.
On my first try, I failed the exam – simply because I took the exam before watching the videos, testing myself to see what I already knew. In reality I only marginally missed (by about 5%), presumably because of some of the wording that's specific to Hubspot which I could only gain from watching their video series.
The second-time round was a success and I surpassed the finish line!
What does this mean for our customers?
Passing the exam simply reconfirms to myself that I understand as much as I think (and say that) I understand, which can give our customers peace of mind that their business is in hands that 'know what they're doing'.
For our customers, we are currently developing our online marketing repertoire, with an aim to offer a mix of consulting, reporting and more traditional services to help businesses reach their goals more easily online.
Going forward, there are several other certifications I'm planning to undertake and pass over the next few months, showing some more specialised skills in search engine optimisation and social media, as well as analytics and (a more outbound method:) Pay Per Click advertising.
I'll be covering more topics shortly, so watch this space!