ROSTI AUTOMOTIVE
Rosti Automotive is a premium supplier of components and assemblies to OEM automotive manufacturers, incorporating products such as precision moulded products, system assemblies and instrument clusters.
Rosti Automotive Group UK Ltd (now Rosti Automotive) was a wholly owned subsidiary of Nordstjernan, a Nordic-headquartered and family-controlled investment group. Rosti UK was part of the Rosti Group and became a separate legal entity (remaining part of the broader Nordstjerban group) in 2018.
Specific to IT, Rosti Automotive Group UK Ltd was part of a wider area network infrastructure of shared systems, services and resources including Microsoft Dynamics AX line of business application and group-level IT Support, both of which were located and managed in Denmark.
The restructuring of Rosti and the creation of Rosti Automotive required complete IT independence and self-sustainability by Rosti Automotive in the UK, for all IT systems, services and related resources. This was a complete Digital Transformation project, which required onboarding for change.
Rosti Automotive UK has over 1500 staff across 5 main sites (Scotland, Swansea, Warwickshire and two in North Yorkshire). There are also a number of satellite offices / branches throughout the UK.
A well-defined MPLS network delivered the wide area network connectivity for all Rosti Europe locations, provided by Interoute (Easynet). The majority of production servers are virtual servers, hosted in Interoute's Virtual Data Centres in Denmark. Emails were all hosted and managed by Interoute, Denmark.
The corporate changes required all aspects of IT systems, services and related resources to be restructured and re-engineered to enable Rosti Automotive to obtain a seamless, non-disruptive and risk-free transference to a legally independent company, away from the reliance and dependency on Rosti Europe.
To plan, build and run transition programme and beyond and to help facilitate the move to self-sufficiency in the UK, Rosti extended and increased the depth and breadth of the internal IT team, including a new Director as Head of IT, Lead Programme Manager, IT Infrastructure
Manager, Transition Service Desk Manager, Applications Manager and Infrastructure Engineers.
The IT estate in the UK and the reliance, dependence and interoperability with the European-located IT systems in Denmark was undocumented and unavailable; meaningful and timely access to the necessary information was restricted and limited due to several factors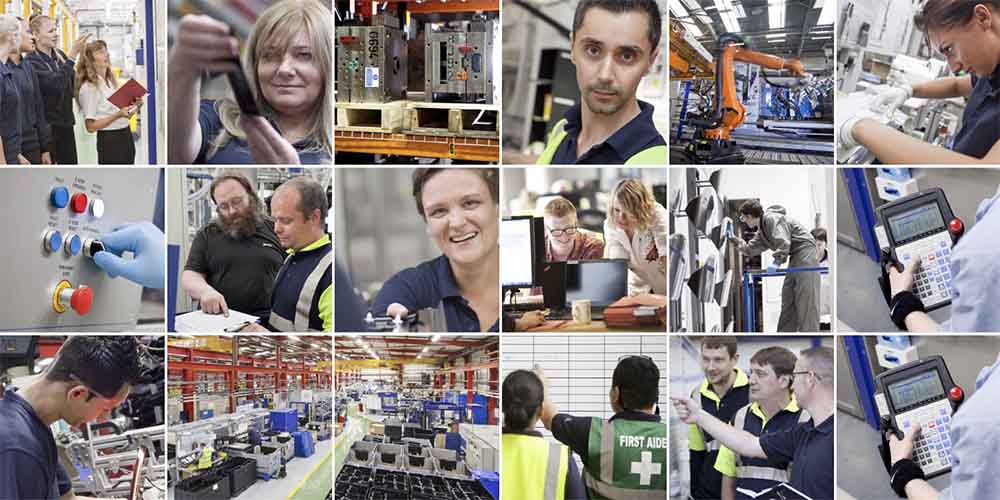 848 were engaged shortly after the expansion of the Rosti IT Team to help provide a complete Discovery piece on the current state of Rosti Automotive and technically document the environment, including a low-level review of every application and service deployed and used by Rosti Automotive and the importance each held in the company's operations.
This involved site visits, systems and application audits, user interviews and liaising with 3rd party vendors and providers to create a full inventory and statement of risk associated with the transition away from the wider area network dependency to a wholly, self-sustained and operational IT infrastructure for the UK.
The Discovery engagement included 30x days of consultancy work and was completed before the required deadline.
Following the successful completion of the Discovery phase, 848 was instructed to help carry-out the Design phase for Rosti.
The Design phase provided Rosti with the technical low-level designs for each key component, required as a pre-requisite for the transition and migration to be achieved successfully.
Due to time constraints placed upon Rosti and a deadline that was shortened at Board level by two months, 848 proposed an agile approach to the Design phase by combining the input and deliverable output by incorporating specific and clearly identifiable and measurable Work Packages.
The Work Packages were designed on the basis that no one component of the migration project could cause any downtime to Rosti UK, or Rosti Group, due to financial implications and penalties that would be imposed on Rosti from any disruption or interruption in the supply chain process of goods to key customers.
As part of the transition process, 848 helped design a series of Work Packages with Rosti for deployment using both in-house resources and 848's consultancy team.
848, working in unity and harmony with Rosti IT, understood the pressure to deliver within a strict timeframe and ensure operations were not impacted or disrupted, embraced the opportunity to integrate with Rosti IT and other 3rd party specialist providers to achieve the objectives of the transition programme.
The Work Packages included:
• Email Migration from hosted Exchange Servers in Denmark to UK hosted Microsoft Exchange Online for over 1,500 mailboxes, Public Folders, personal archives and shared mailboxes and resources. This was completed without disruption to business
operations and designed and carried-out with consideration for effective, seamless end-user adoption by incorporating end-user training and floorwalking at the time of the email and unified communications systems cutover.
• Supply and configuration of a truly highly available, disaster recovery and business continuity resilient Firewall solution replicated across two separate UK Virtual Data Centres
• Supply and commissioning of test environment servers and local network switching and firewalls at each of the key sites, UK-wide, for creating, testing, proving and verifying the success of the new-world systems architecture and design.
• Design and configuration of a highly effective, reliable and resilient, hosted wireless-controller network infrastructure for the management and administration of wireless endpoints deployed at each site as part of the business-critical manufacturing and product supply fulfilment processes.
• Design and deployment of a new highly available and true failover, multiple data centres virtual networks infrastructure and virtual servers estate, built using a new domain and made fully functional and operational for the transition of the line of business applications and migration of associated data.
Rosti directly employee a number of highly skilled IT staff in specialist roles, including Programme and Project Management, Service Desk, Infrastructure and Applications.
848's involvement with the project was to complement and enhance Rosti internal skillset and provide subject matter expertise and experience for the successful planning, building and running of a large, complex and business-critical IT systems transition and restructure.
At each stage of the project, 848 provided a managed consultancy service to assist Rosti with the detailed insight, oversight and coordinated communication (with and) between internal stakeholders and numerous external specialist providers and suppliers,
each with a critical role as part of the project.
Similarly, 848 delivered early-life managed support for each of the work packages delivered, including full access to 848's Support Desk following the completion of the email migration project. This helped accelerate successful end user adoption of the new email platform and reduce the potential impact changes to end user applications can have on end-user productivity.
The delivery of early-life support helped to negate a potential increase in support tickets to Rosti's internal IT Service Desk, postemail migration. Pre-deployment and early-life support also extended to the intricate complexities of the new UK virtual data centre infrastructure, selected by Rosti Group Europe on behalf of Rosti UK, and the implementation and integration of systems co-existence prior to the cutover and separation of Rosti UK from the European operation.
During the transition and migration project, a total of sixteen members of the 848 technical team were actively involved to help Plan, Build and Run the project.
848 successfully delivered all requested and agreed resources, including the supply of equipment, software and services, upon demand by Rosti UK and fulfilled each Work Package objective on-time and within the budget agreed, achieving a complete Digital Transformation through Business Changing IT.