Find the answers to common questions about ITSM and ServiceNow
Our ITSM FAQ provides answers to frequently asked questions about all things ITSM, ITIL, and ServiceNow. Get knowledge and guidance about the features and benefits of ITSM tooling, and why your business should consider it.  
What is ITSM?
ITSM stands for IT Service Management. All hardware, software and IT enabled services require management. ITSM refers to the way IT services and lifecycles are designed, delivered, managed and supported. Now that IT sits at the centre of most organisations, effectively coordinating all systems, applications, and processes is an ongoing challenge that requires a strategic approach. 
What is ITIL?
ITIL stands for IT infrastructure library. It is a framework or set of best practices that enable the effective management and delivery of IT services. ITIL provides a structure for ITSM development, using specific guidelines, processes, and best practices, ITIL helps build an effective ITSM solution. 
What is ServiceNow?
ServiceNow is a cloud-based software platform for ITSM. It enables organisations to automate IT business management, improve operational efficiencies and remediate any IT problems fast. ServiceNow breaks down silos by bringing data, processes and ITSM tools into one cloud-enabled platform. Platform-native AI and machine-learning reduce the burden on your IT staff, and self-serve issue resolution helps improve employee experiences. 
Why choose ServiceNow for ITSM?
ServiceNow is a leading provider in cloud-based ITSM, and has been adopted by large enterprises all over the world. It has been recognised by Gartner as a leader for ITSM tooling for the 8th consecutive year. ServiceNow provides a secure and scalable solution to IT business management that supports end-users wherever they are located.  
Why choose ServiceNow for ITSM?
What is the difference between ITSM and ITIL?
ITSM and ITIL have a symbolic relationship. They are complementary to each other. ITIL is the framework that underpins ITSM. Simply put, ITSM defines the "what", while ITIL defines the "how". Learn more in our blog – ITIL vs ITSM.  
What is the difference between ITSM and ITIL?
What are the benefits of
ServiceNow
ITSM?
Support end-users and employees anywhere with always-on IT services

 

Access an enterprise-grade ITSM solution that's scalable and secure 

 

Increase end-user satisfaction

 

Operate with fewer IT problems, better response, and minimal downtime

 

Lower the total cost of ownership (TCO) of high-quality IT service desk solutions

 

Increase efficiency and productivity and reduce your IT costs

 
What are the benefits of
ServiceNow
ITSM?
What is incident management?
Incident management is the practice of governing the restoration or rectification of any disruptions in software or service due to performance issues or outages. Incident management minimises the negative impact of incidents by restoring service operation as quickly as possible.
What is incident management?
What is problem management?
Problem management focuses on conducting a root cause analysis and resolves the reoccurring problem. It is the process of identifying, managing, and systematically resolving the causes of incidents with IT services. Problem management is a core element of ITSM frameworks.  
What is problem management?
What is change management?
Change management is associated with ITIL. It is a process designed to minimise risks while making IT restorations. This enables IT service providers to make change requests rapidly with minimal disruption to meet evolving business requirements.  
What is change management?
Why does your business need ITSM?
All businesses have systems and processes that work together to achieve a product or service to the customer. It is essential that these applications and systems are managed properly to run a business efficiently and with minimal disruption and downtime. ITIL and ITSM create more control and oversight of the fundamental IT functions that deliver business outcomes, customer value, and profit. 
Why does your business need ITSM?
How will ITSM reduce costs?
ITSM and ITIL improve the utilisation of resources and provide greater visibility of IT costs and assets. With better management of risk, service disruption or failure, ITSM reduces the downtime caused by incidences. ITSM saves time and money by having effective problem and knowledge management embedded. This reduces recurring disruptions, resolution times, and impact on end users and the business as a whole.  
How will ITSM reduce costs?
Where do I start if I want to implement ITSM processes?
848 deliver scalable, cloud-based IT service management solutions built on the market leading ServiceNow ITSM platform. We have a dedicated ServiceNow practice and experienced managed service desk team to support you. Using our SureStart methodology, we'll help you adopt a leading cloud based ITSM solution that optimises service desk experiences at a price point that works for your business. 
Where do I start if I want to implement ITSM processes?
Why 848
SureStart
for ITSM? 
SureStart is our comprehensive suite of services designed to get you up and running with a high-quality and efficient business application. 

Accelerate your journey to enterprise-grade IT service management tooling without going over your budget 

 

Enjoy lower total cost of ownership (TCO) of the industry leading ServiceNow ITSM platform 

 

Choose from a range of SureStart ITSM packages with the level of customisation your business needs 

 

Manage your own ITSM platform or let 848 maintain and support your solution for you

 
Why 848
SureStart
for ITSM? 
Do you want to learn more about ITSM and ServiceNow capabilities as an IT solution for your business? Get in touch with the 848 Group today.  
We're a leading Microsoft Gold Partner
We're proud to have been awarded 17
Gold Competencies
and 5 Advanced Specializations from
Microsoft
. This demonstrates our leading knowledge and expertise in the design, build and implementation of solutions underpinned by Microsoft technologies.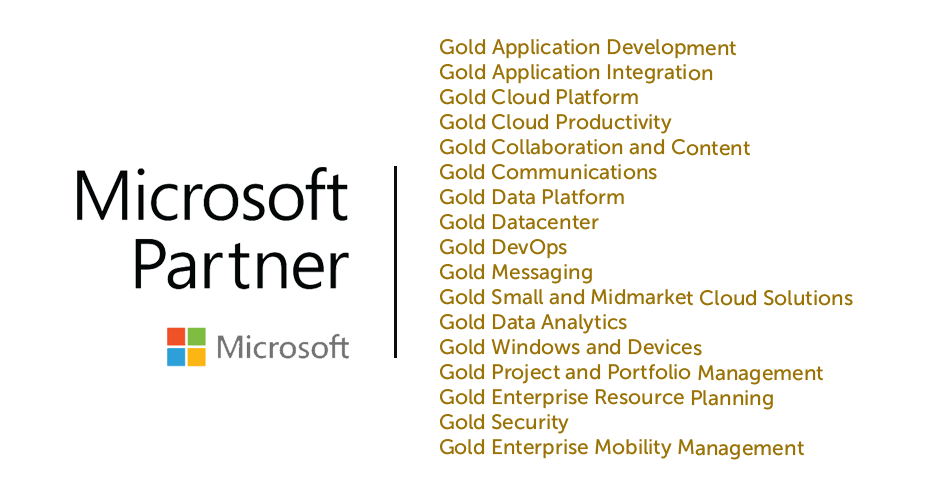 Want a quote or some more info? Send us a message and we'll get back to you soon.
By submitting this form you consent to receiving marketing emails from us. You can opt out at any time.