Security Assessment.
Protect yourself from cyberattacks with a cybersecurity assessment.
With cyberattacks and data breaches increasingly hitting headlines, a cybersecurity assessment is one of the most valuable investments your business can make in the current threat landscape. As technology is now at the core of everything your organisation does, hackers are exploiting security gaps to access critical business information. A cybersecurity assessment is the best way to understand your level of protection against cyberattacks and identify the risks in your security infrastructure. 
848 has a dedicated security practice ran by a specialist team of cybersecurity consultants. We are Cyber Essentials Plus Certified, and we also hold Microsoft Advanced Specializations in Information Protection and Governance and Identity and Access Management. Our team of experts are on hand to help your business build a stronger cybersecurity environment. Book your cybersecurity assessment today with 848.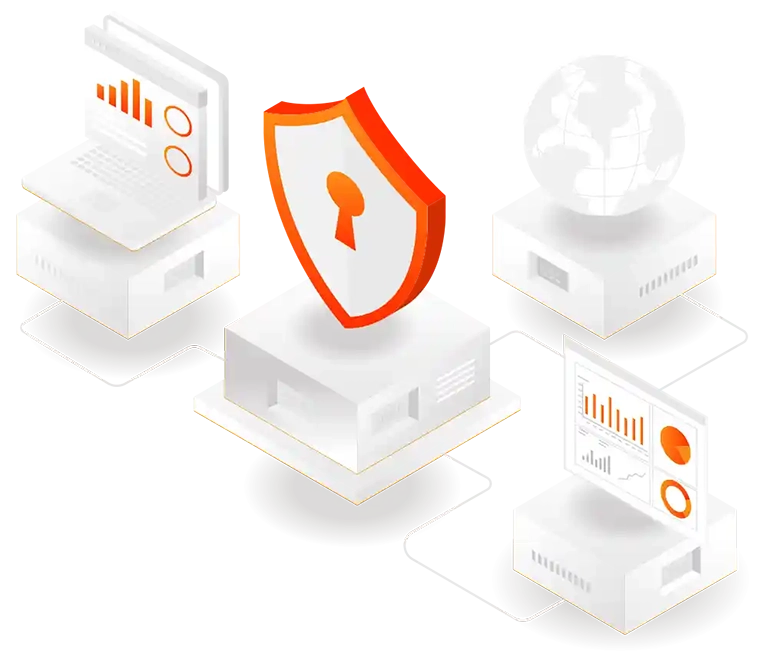 What is a Cybersecurity Assessment and Why Do you Need One?
A cybersecurity assessment is a core component of any data protection and risk management strategy. It provides your business with a deeper understanding of your current security posture. This understanding enables you to identify, control and mitigate all forms of cybersecurity risk. When you can pinpoint your potential security risks and vulnerabilities, you can then take the steps to remove these.  
A cybersecurity assessment should be performed by a security professional who is able to understand the type of IT environment, information and business data you are trying to protect. 848 has a highly specialised team of cybersecurity professionals to deliver an in-depth cybersecurity assessment to prevent cybercrime from harming your business. 
We provide Business Changing IT. With over a decade of experience and a robust methodology, we plan, build and run intelligent IT solutions that maximise value for our customers.
The Benefits of a Cybersecurity Assessment for Your Business.
Safeguard Your Business.
A successful cyberattack can result in total business loss. A cybersecurity assessment helps you improve your security posture.
Prevent Data Loss.
Data loss causes disruption to your business and can cost thousands to restore. Don't let your confidential data fall into the wrong hands.
Maintain Your Reputation.
Mitigate cyber risk and avoid the reputational damage that a successful cyberattack can cause.
Protect Your Bottom Line.
Identify ways to protect your business from the financial implications of a data breach. 
Avoid Non-compliance.
Failure to comply with data protection and industry regulations can result in hefty fines and other implications. 
Improve Visibility.
Better visibility enables you to build a better security infrastructure to protect your organisation. 
Choose the Best Fit for Your Business.
Standard
Cybersecurity Assessment.
For businesses that want to understand the most crucial vulnerabilities and gaps that may lead to a cyberattack or data breach. 
Company specific: 
Threat profiling

 

Risk mitigation roadmap

 
Assessments:
Identity and access management security

 

Cloud security

 

Microsoft 365 security
Advanced
Cybersecurity Assessment.
For businesses that want to embed cybersecurity in their enterprise risk management framework. 
Includes everything within the Standard Cybersecurity Assessment plus:
Company Specific: 
Mapping of enterprise risk ecosystem

 
Assessments: 
Infrastructure security

 

Endpoint security

 

Privileged access model

 

Firewall security

 

Security software

 
Enterprise
Cybersecurity Assessment.
For businesses that want to ensure no stone is left unturned and are looking to move into a proactive cybersecurity state. 
Includes everything within the Advanced Cybersecurity Assessment plus: 
Company Specific: 
Mapping of business process to risk

 
Assessments: 
Network security

 

Data and information security

 

Application security

 

Shadow IT

 

Book a Cybersecurity Assessment With 848.
Rather than taking a siloed approach, we deliver a cybersecurity assessment with your entire business in mind. This helps us identify the level of risk across the breadth of your critical infrastructure. Instead of focusing on an individual technology or platform, we scan your full IT environment for risks and vulnerabilities, and then we explain how to fix them.  
Our team provides tailored strategy that ensures your critical vulnerabilities are addressed first. This avoids the blanket approach of building the highest level of defence around everything. You get the right level of security and control in the right place, which helps to lower the overall cost of the transformation while ensuring your business is appropriately protected from threats.
Want to know more? Send us a message and a member of the team will get back to you shortly.