End-to-end guidance and
IT consultancy
to
help you get more out of
technology
.
Modern businesses are increasingly reliant on IT to succeed. But as the tech landscape is always-evolving, IT decision makers and business leaders often look for outside support before making major changes. We offer professional IT consultancy services to help you reach your IT vision. 
We take the time to understand your goals and strategic objectives and provide you with expert technical guidance on how they can be achieved. Our team of experienced, Senior IT Consultants will deliver a tailored roadmap and plan bespoke to your business, offering as much or as little support as you require.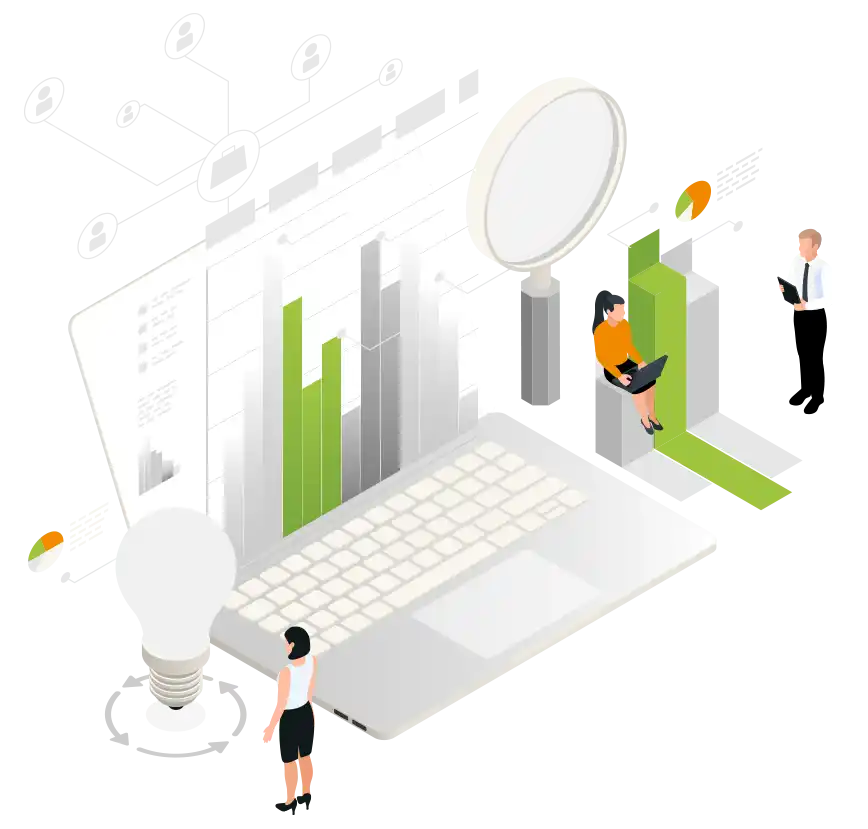 Improve
Your IT Strategy.
There is no one-size-fits-all approach to digital transformation. Every business, every project, and every environment requires its own unique strategy. That's why we offer end-to-end consultancy services to help you at every stage of your IT journey, from design, build, and configuration to optimisation and support.  
Our experienced IT Consultants take the time to understand your IT challenges and business goals and provide you with knowledge and balanced advice to help you achieve your vision. Whether you just want us to design your IT strategy, or manage your IT end-to-end, we can help. 
Bespoke to Your Business.
Your business is unique. That's why we never take a one-size-fits-all approach. Get tailored consultancy for every aspect of your IT strategy. We can create a holistic roadmap to transform your entire IT landscape or provide focused professional advice to improve core IT areas from security to software. 
Expertise You Can Rely On.
Our core values are built on honesty and added value. With 848, you receive independent guidance and expertise from a diverse team of IT specialists. Our accredited IT consultants, architects, and project managers are experienced in the end-to-end delivery of cloud-first solutions, security, strategy and more. 
Achieve More With IT.
Reduce the complexity of digital transformation and achieve more with a strategy that's aligned to your business goals. Our IT consultancy services make sure your IT investments deliver value now and in the future. Bring together the people, processes and technology you need to improve performance.
Professional
Cybersecurity
Consultancy.
A cyberattack occurs every 45 seconds. Cybersecurity should be a core element of your IT strategy. Without effective cybersecurity controls and processes, your organisation can't defend itself from attacks and breaches. 
However, adopting effective cybersecurity and risk management practices is a complex process that requires a strategic approach and specialist knowledge. 848 has a dedicated team of cybersecurity experts with the skills and expertise to help your business reduce the risk of cyber threats. 
We can help reimagine your security architecture, providing your technology, people, and data with ultimate protection, and we can also help your business become Cyber Essentials Certified. From Cybersecurity Assessments to Zero Trust strategy, we have a range of cybersecurity services to protect your users, networks, and critical business data.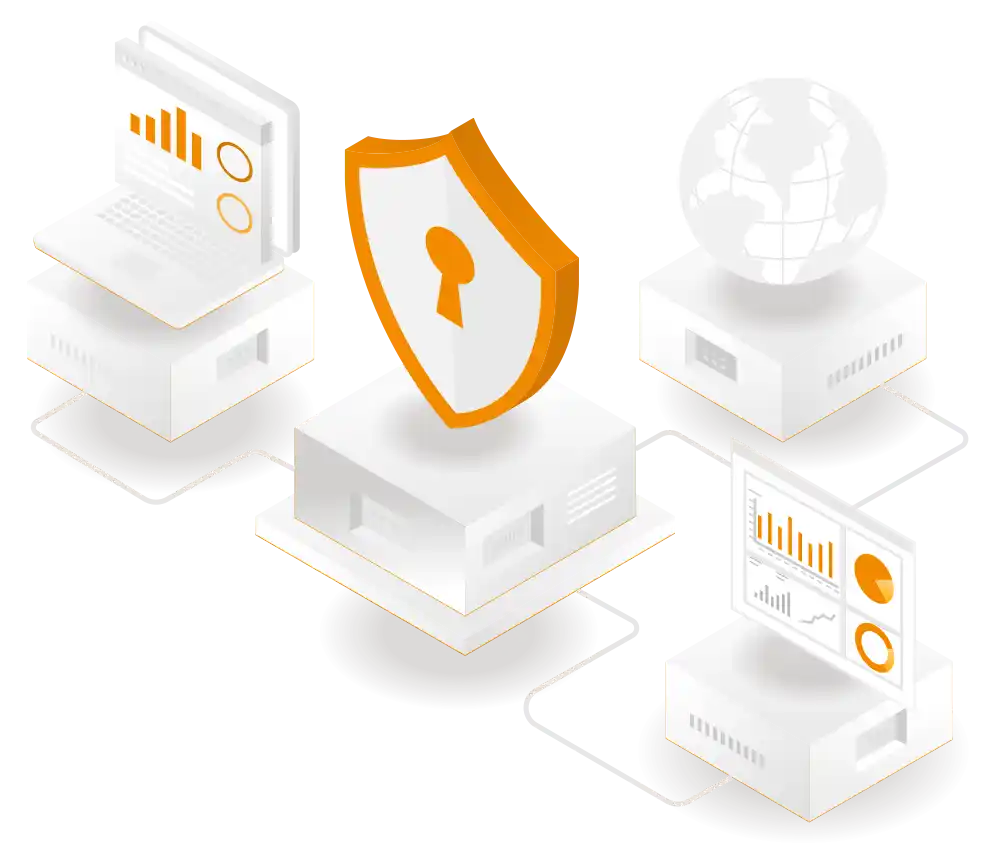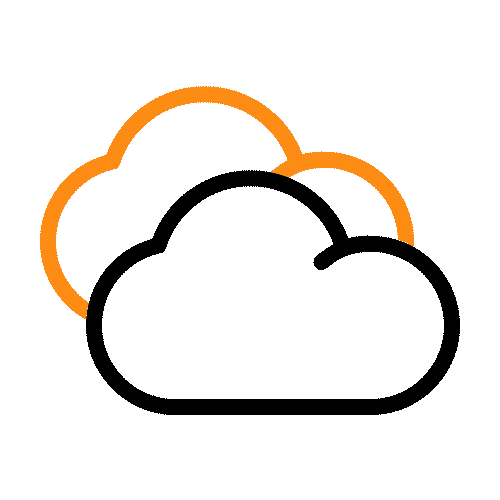 Cloud migration can be a complex process. We aim to make it simple and stress-free. Our cloud consultancy services are here to reduce complexity and support you every step of the way on your journey to the cloud. Whether you're looking to run your entire business in the cloud or are after a bespoke hybrid environment, we can deliver an end-to-end consultancy to support you throughout your cloud transformation.  
Get impartial, expert guidance from Senior IT Consultants with years of experience in cloud services and strategy. Access the knowledge you need to enable real business change. Tell us what you want to achieve, and we'll help you get there.  
Your Modern
Workplace, Your Way.
Your teams need a secure and accessible digital workspace to collaborate from anywhere, on any device. Our Microsoft Certified Consultants can assess your cloud services and collaboration tools and create a clear plan to modernise your business. Bring all your data, processes, and people together in one place and build a flexible digital working environment built on Microsoft 365 and more. Get end-to-end support, guidance, and expertise from a Microsoft Solutions Partner and create your secure, centralised workspace for productivity and collaboration. 
The Modern Workplace is so much more than Microsoft 365. 848 is partnered with the likes of BT Wholesale, Cisco, Anywhere365 and more. We deploy and integrate a huge range of leading services and solutions that extend and enhance your environment. Our team of IT specialists can design, build, secure and manage your Modern Workplace, providing you with as little or as much support as you need.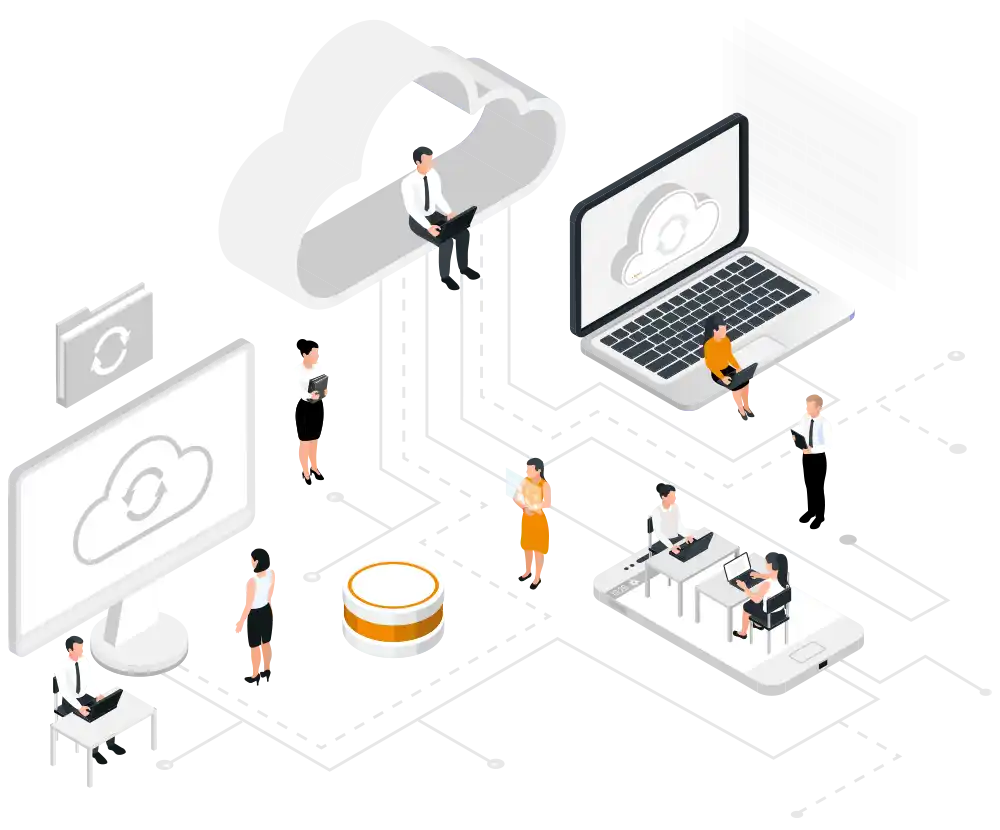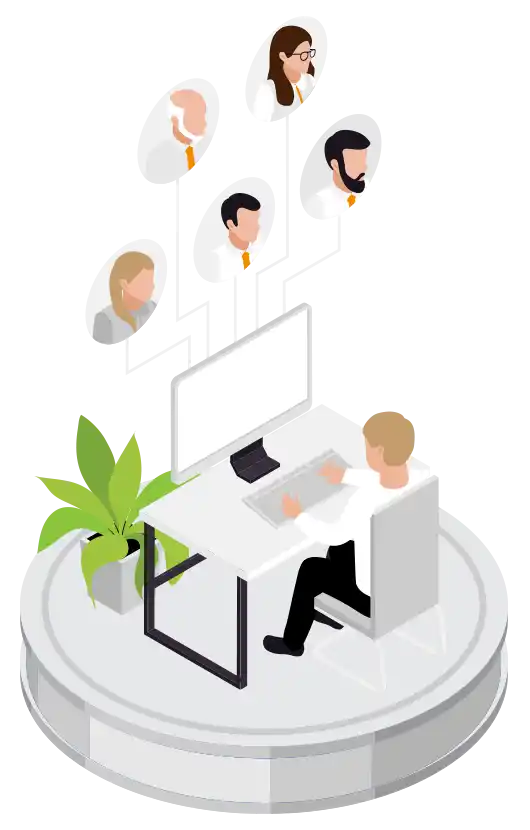 Unify Your Approach to Comms and IT.
With so many types of technologies and ways of working, it can be difficult to know where to start when it comes to unified communications. It can also be a pain for IT teams to integrate and manage communications and IT systems that don't natively work together. Our IT Consultants take a deep dive into your digital environment and find ways to streamline, secure, and enhance your approach to business communication. 
We take the time to understand your challenges and provide clear guidance on how to unify your comms and IT environment. We're experts in delivering truly integrated solutions for communication and collaboration. As a Microsoft Solutions Partner and BT Wholesale partner, we can provide you with greater value and a more cost-effective, easy-to-manage solution where IT and comms work in harmony. Our team can also manage your communications environment, so you can focus on what matters most. 
Get one provider for all your IT and communications needs. One unified environment to improve every user experience. And end-to-end consultancy to optimise your environments. 
Consultancy Services for
All Your
IT Needs.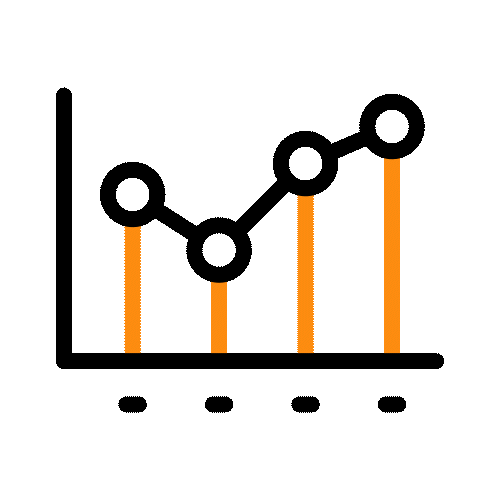 IT Roadmaps & Strategic Consultancy.
Not sure whether your approach to IT is right for your business? We can help you align your technology strategy with your unique goals and needs. Get impartial advice on everything from IT procurement to business continuity, IT project delivery, security and more. Tell us your future vision and our team will create a clear roadmap to get there.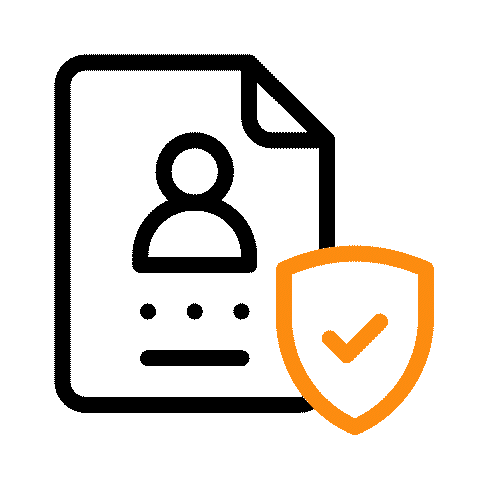 License Optimisation.
Many businesses overspend on cloud services without even realising it. We help you get the most value out of your cloud environment and uncover ways to reduce costs. Our licensing specialists continually assess your software landscape and recommend ways to optimise your estate. We can also fully manage your cloud services, so you know your costs are always under control.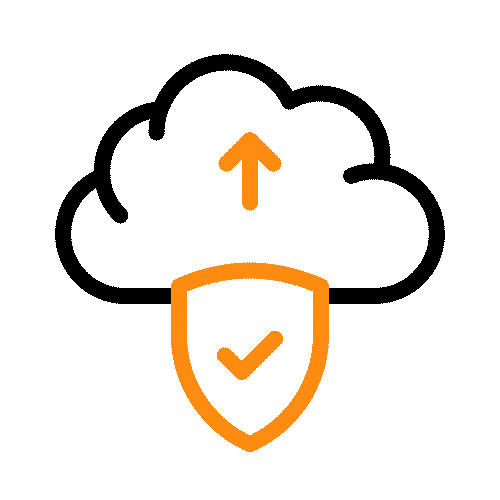 Backup, Continuity & Compliance.
Sometimes, things go wrong. We can help you stay resilient and responsive to breaches, internal threats, data corruption and more. Build an agile backup and continuity strategy to help you recover rapidly if disaster strikes. Overcome compliance risks and ensure you have a continuity plan that evolves with your business. We'll test and review your plan to keep your business-critical data and systems safe.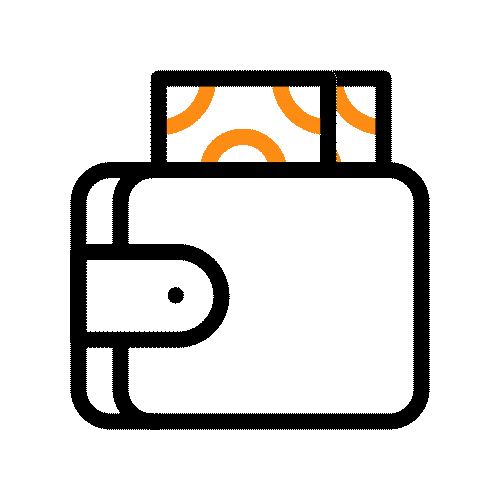 Cost & Resource Management.
Every penny counts. And with continuous transformation, IT costs can rapidly spiral out of control. Get clear and impartial advice on how to improve the way you manage your infrastructure and reduce your costs along the way. We can help you identify ways you can save money without sacrificing performance or productivity. Get more value out of your technology with consultancy services from 848.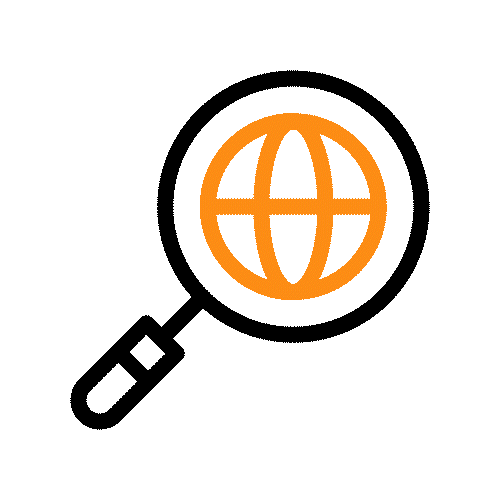 IT Audits & Risk Assessments.
Improve your visibility and gain a better understanding of your IT landscape. We can deliver a range of audits that provide a holistic view of IT estate. Identify weaknesses and uncover opportunities to improve security, performance and more. We offer clear recommendations based on industry best practices and expertise to help you mitigate risks, reduce costs, and maximise value.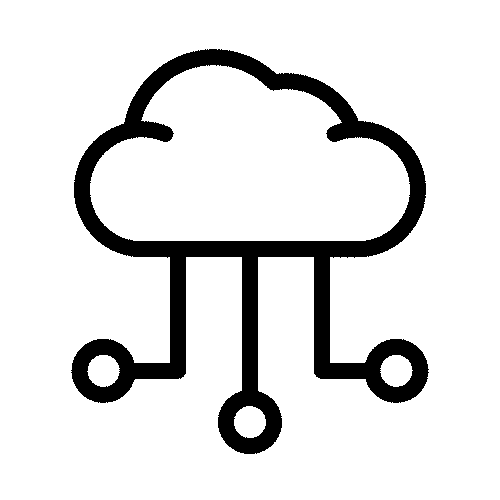 Cloud Migrations & Virtualisation.
Get the most out of your IT investment by virtualising core services so they evolve with you. Create a clear plan to modernise your business and streamline your migration to the cloud. Our cloud Consultants can provide end-to-end guidance on your cloud journey no matter where you are at. We'll assess your current estate and create a cost-effective solution underpinned by the cloud.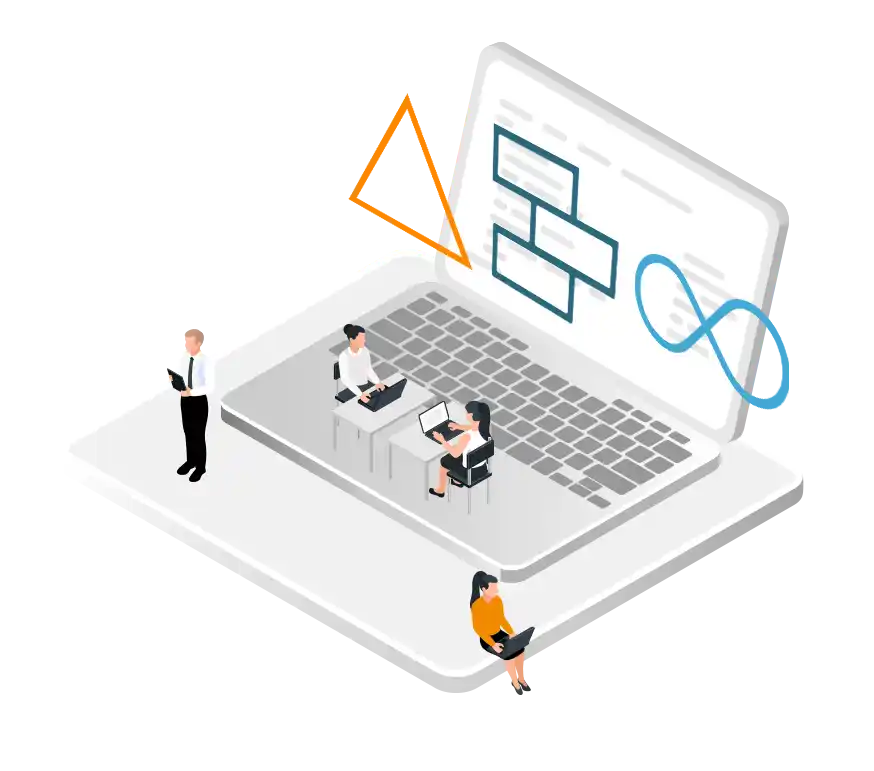 Gain a Clear Picture of Your Strategy with Reliable IT Consultancy
Services.
Our Plan, Build, Run methodology has been tried, tested and fine-tuned over a decade. This flexible approach ensures we capture every detail and requirement needed to deliver projects with minimal disruption, and maximum value. 
We work with you as your trusted IT partner to guide you seamlessly with end-to-end IT consultancy. Get impartial guidance right through from initial consultation to design and implementation, and ongoing aftercare, training, and support. 
Our IT consultancy services are underpinned by our proven methodology, and delivered by Senior IT Professionals experienced in cloud transformations and IT strategy.  With 848, you get expert advice and tailored support to achieve real business change and maximum value from technology. 
Get Your IT Projects Back
On
Track.
Without clear objectives, thorough planning and a strategic process, your projects can quickly experience fractures, roadblocks, issues, and delays. If your IT project has gone off course, IT project reviews from 848 can help you get you back on track. 
We will help you understand how and why fractures in the process may have occurred and provide you with clear, proactive steps, underpinned by our proven plan, build, and run methodology, to enable you to move your project forward. 
Work with a team of experts bringing together experienced Project Managers, IT Consultants and Architects. We'll undertake a detailed evaluation of your plan, process, and objectives, to identify the reasons the project is struggling, and provide you with a clear route to remediate your project, complete with risk analysis and critical review points.  
Your Dedicated Microsoft Solutions Partner.
848 is a Microsoft Certified Solutions Partner for Modern Work, Azure Infrastructure and Digital & App Innovation, with 6 Microsoft Specializations. This demonstrates our leading knowledge and expertise in the design, build and implementation of solutions underpinned by Microsoft technologies.

Book an IT consultation today.