CRM & ERP.
Intelligent business solutions underpinned by Microsoft Dynamics and more.
848 delivers scalable platforms and IT solutions that evolve with you. We're a Microsoft Solutions Partner with a team of Microsoft Certified experts. Our IT professionals fully integrate and optimise ERP and CRM solutions to run your entire business.
In a time where agility is paramount, the key to running a successful business is agile IT. Using our proven plan, build and run methodology, we deliver scalable, flexible cloud-based services and platforms underpinned by Microsoft Dynamics 365, Anywhere365, and more. Our business solutions are customised, resilient and adaptable to change, designed to grow with your business to help you maintain a competitive edge.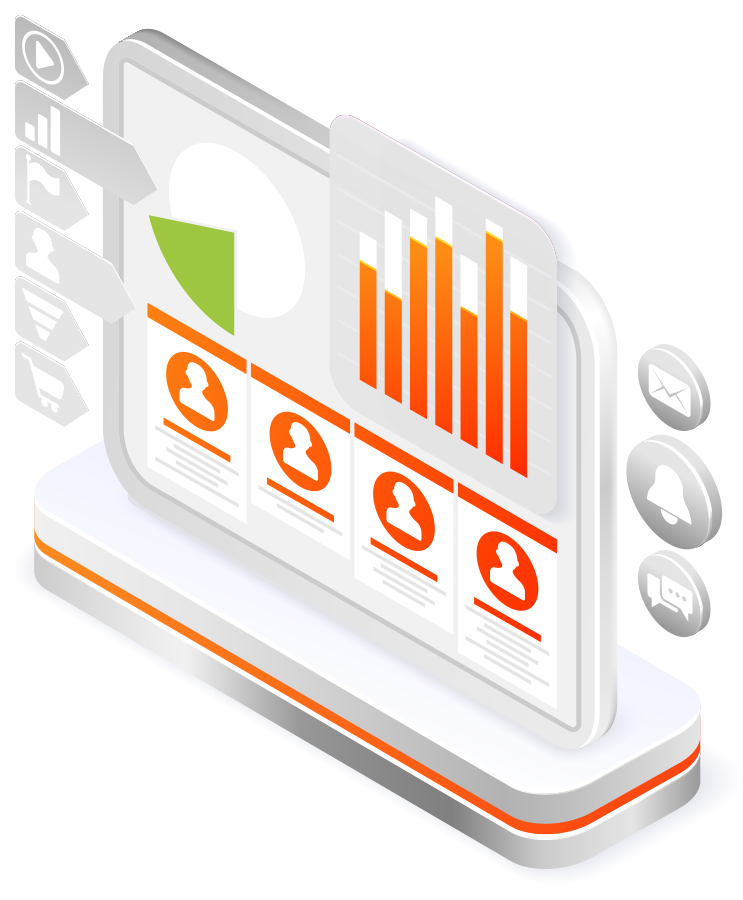 Access Fully Integrated Business Solutions Underpinned by Microsoft Dynamics and Ongoing Support.
Different end users will use a range of digital tools and software for role-specific tasks and processes. When deploying new software onto end-user devices, it's important it's done so in line with the security standards and controls outlined in your organisation. 
Our Application Packaging services ensure you enjoy reliable, hassle-free, secure software deployment and application migrations to user devices and workspaces. We'll package, test, and deploy your applications with the accurate system and user settings that meet your organisations requirements. 
Reduce the strain on your internal IT teams and leave ongoing management and support to us. Accessed via our SurePath delivery model, our business application managed service blends leading products such as Dynamics 365 with 848's high-quality support and consultancy services. SurePath is simple and flexible. Whether your applications just need simple incident support, or if it's a more complex application, you can mix and match models to best suit your requirements.

Multi-carrier Management.
As a proud partner of SmartFreight, we provide flexible multi-carrier management solutions that make managing shipping and delivery simple. Our team fully integrate a smart shipping solution with your Dynamics 365 Platform, giving you the ability to manage your shipping strategy and carriers in a timely and effective manner.
Learn more

Cloud Contact Centre.
We've partnered with Anywhere365 to provide intelligent, intuitive and user-friendly unified systems based in the cloud, that easily integrate with your existing infrastructure. By centralising your communication channels and modernising your contact centres, your business can streamline communication processes, engage customers, and automate dialogue for greater productivity.
Learn more

Integrated E-commerce.
Prioritise relationships, not just transactions with Sana from 848; intelligent e-commerce for Microsoft Dynamics. Sana Commerce is an e-commerce platform designed to help manufacturers, distributors and wholesalers succeed by fostering lasting relationships with customers who depend on them. We'll deliver a truly integrated e-commerce that unifies your business, removes information and communication silos and transforms customer relationships.
Learn more

Marketing Cloud for Dynamics.
Achieve more with multichannel marketing applications that work natively as one solution with Microsoft Dynamics. We're partnered with ClickDimensions, to provide integrated marketing solutions that run in the cloud. Transform your social presence, email marketing and content strategy with ClickDimensions from 848.
Learn more

Why Choose 848 for Your Business Solution?
848 delivers business changing IT solutions and agile platforms that evolve with you. We're a Microsoft Dynamics Solutions Partner with a team of Microsoft Certified staff. Our team of IT professionals fully integrate and optimise ERP and CRM business solutions to run your entire business.
848 also has a dedicated security practice to make sure your IT environment is secure and compliant. We also have expert engineers and technical support staff who can manage your entire IT infrastructure on your behalf. Our IT Managed Services team proactively monitor and maintain the solutions you need to support business critical functions and processes, and ensure your users have access to a consistent and reliable IT environment.
Tell us what you want to achieve.