Cloud Applications & Platform.
Find the right blend of cloud applications, platforms, and infrastructure to optimise the way you run your business.
The cloud is at the core of modern business. Organisations across the globe are migrating workloads to the cloud to become more flexible and resilient for the future. However, choosing the right combination of cloud applications and platform for your business can be complex.
With a never-ending list of cloud services and solutions available, how do you know which ones are right for you? And how do you integrate them within your existing IT environment?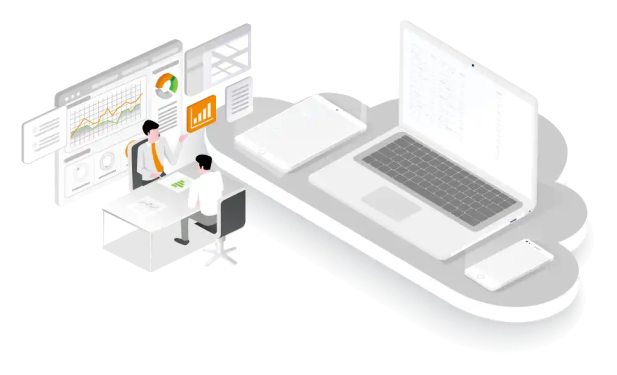 848 is partnered with leading cloud service providers including Microsoft, AWS, Google, ServiceNow and more. We have a team of accredited cloud specialists who can bring together a blend of cloud apps, services, and infrastructure to meet your unique business requirements. Create an integrated environment of cloud apps that improve the way people work, and ensure you have the right infrastructure you need to support them. 
Empower employees with the latest technology to improve productivity regardless of where they're located, and build a digital environment where access is easy, security is robust, and communication is at the core. No matter where your business is at on its digital journey, with the right cloud apps, platform, and expertise, 848 can help you reach your goals.

Enable Anywhere Working.
Access cloud applications for secure, productive and collaborative remote work. Get more out of Microsoft 365 apps and services with expert training and support.

Improve Efficiency and Automate Processes.
Transform the delivery of IT services across your business with a cloud-based ITSM platform build on ServiceNow.

Bespoke Consultancy, End-to-end.
Get the cloud apps and platforms you need for a truly connected modern workplace. We design, build, manage and support fully integrated cloud environments.
Bring cloud apps together to create a perfect fit for your business.
Every business is different. This means your IT needs are not the same either. Your digital environment should be tailored to meet your unique business requirements. We can design, install, manage, and support a cloud environment that connects your entire business. Ensure your CRM integrates and aligns with your cloud apps for collaboration, and your ITSM platform with your IT infrastructure. 
848 is partnered with leading technology providers such as Microsoft, ServiceNow, Google, Cisco, BT Wholesale and more. We can bring together different products and services from our partners to build one cloud-connected solution that helps your business achieve its business goals and IT vision.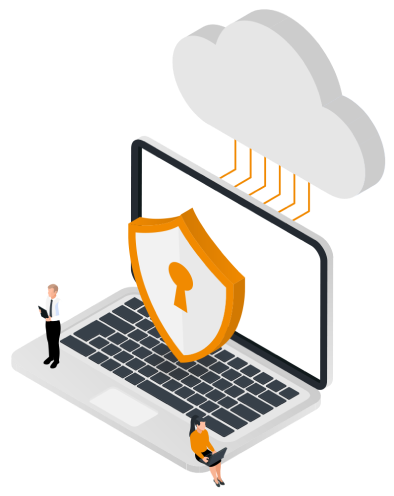 Cloud Applications with Security at the Core.
Cybercriminals are thriving in the digital world. With technology at the heart of your business, and workforces more diverse than ever before, the modern business landscape is a hacker's dream. Having a robust cybersecurity strategy has never been more important. Your critical cloud infrastructure must be secure to keep your business protected from threats and breaches.  
848 takes security seriously. We have a team of cybersecurity experts who understand the evolving threat landscape and know how to best protect your business from the rising risk of cybercrime. That's why at 848, every cloud application, platform, or environment is built with security at the core. We can also provide a huge range of managed IT security services to proactively monitor, manage, and protect your business from cyber risks and threats. No matter how your business operates, where your teams are located, or how many devices they have, 848 can provide advanced threat protection to safeguard your cloud apps, infrastructure, data, and users. 
Tell us what you want to achieve.