Modernise your workplace and enjoy end-to-end support on your cloud transformation.
It's important that your teams can stay productive and collaborative no matter where they work. The cloud is a simple way to keep remote and hybrid workplaces connected. Cloud environments are also more cost-effective, secure, and easier to scale than traditional on-premises infrastructure. But running a business entirely in the cloud isn't for everyone. At 848, we plan, build, and run both cloud and hybrid environments that meet your needs – now and in the future.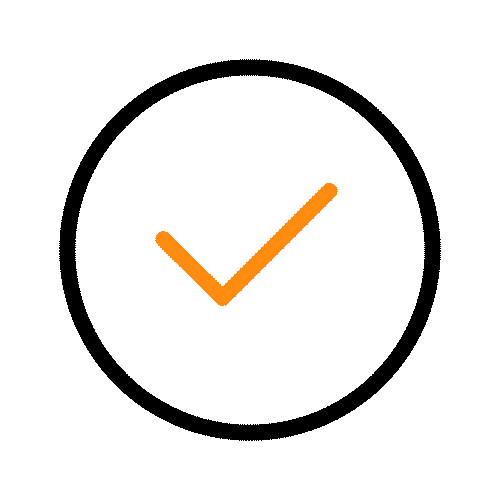 Better security.
Always-on security and threat protection keep data safe. Ongoing security updates ensure your business is protected from evolving cyber threats.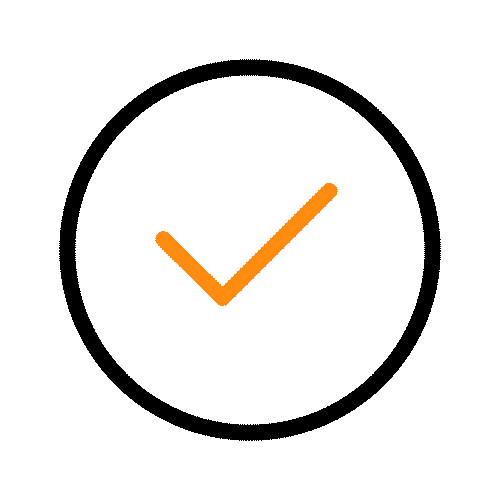 Increase flexibility.
Scale and evolve your cloud or hybrid infrastructure with ease. Enable teams to work collaboratively across locations.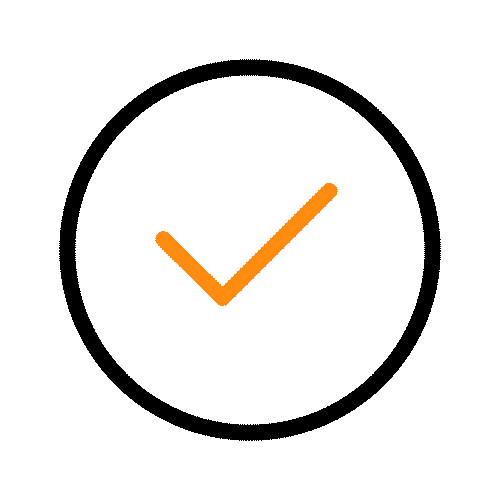 Reduce IT costs.
Save on costly on-premises infrastructure and only pay for the cloud services you need. Increase efficiency and get more value from your IT.
Utilising leading cloud platforms such as Microsoft Azure and Amazon Web Services (AWS) and networking technology from Cisco, Fortinet and more, we deploy both cloud or hybrid infrastructure that keeps you agile and resilient. Get the flexibility, scalability, and security you need in a bespoke environment built for your business. Our team listen to your challenges and help you find the right blend of solutions to meet your needs.
Whether you're looking to migrate your entire infrastructure to the cloud or are after a bespoke hybrid cloud environment, we'll deliver a solution that aligns with your business strategy. On-premises, multi-cloud, hybrid, or at the edge, we can design, configure, implement, and support a secure infrastructure built on leading platforms. 848 is a cloud-first company with over a decade of experience in cloud and hybrid solutions. Solve business problems, streamline processes, and improve security with a cloud-based environment that helps you achieve more.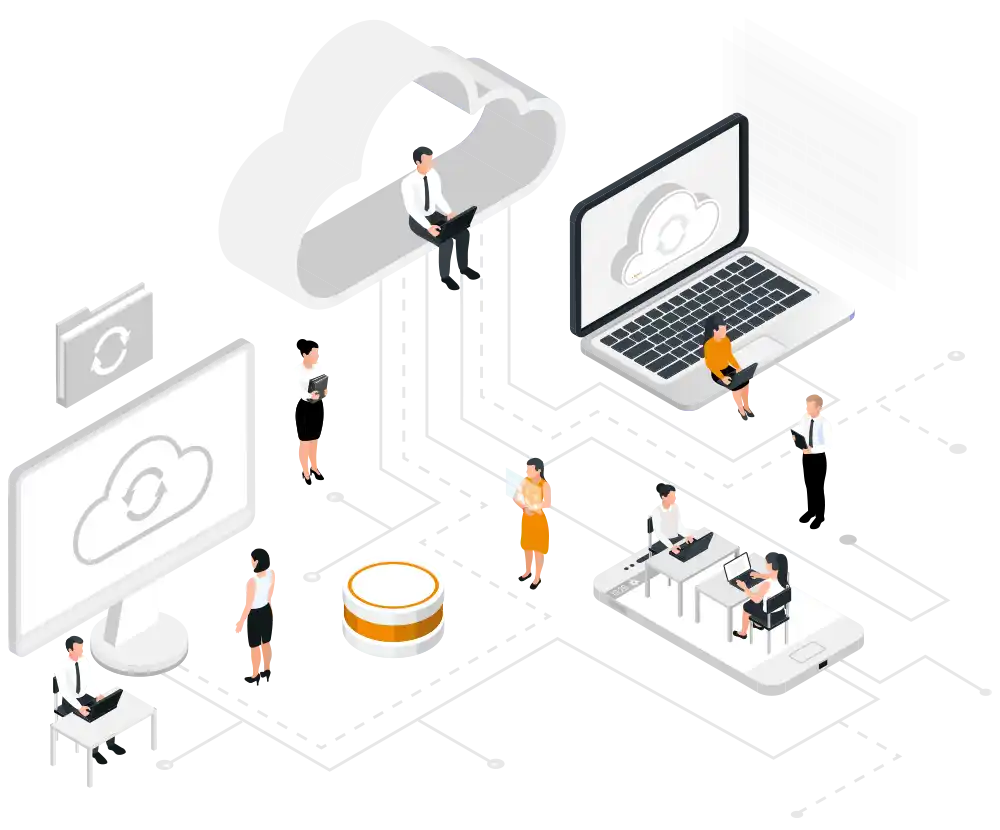 Designed by cloud specialists. Tailored to your business.
Cloud migration can be a complex process. 848 aims to make your move to a new cloud or hybrid infrastructure straightforward and stress-free. Migrate your entire business to the cloud or find the right blend of public cloud and your on-premises infrastructure to modernise your business. Hybrid environments provide the flexibility of the cloud to businesses that still require some level of on-premises infrastructure.
Modernise the legacy applications that are slowing you down, and improve the efficiency of your services by running them in the cloud. Our cloud specialists will make sure your migration is seamless, while maintaining any on-premises infrastructure you require. Benefit from a clear roadmap that prepares your people, processes, and technology for a holistic cloud transformation.
The benefits of migrating to the cloud.
Only pay for the storage and resources you use. With flexible purchasing options for all cloud products and services, you can save time and money.
It's quick and easy to expand or decrease storage, memory, and usage to meet your changing business requirements.
Operate with cloud agility, meaning you can quickly design, build, and launch new apps or automation to improve business processes.
Enable seamless hybrid or remote working. Regardless of where your employees are located, or what device they're using, they have flexible access to all files and data.
Cloud infrastructure is a solution for all industries. Access an endless portfolio of features, functionalities, and digital tools that can empower an array of different workforces.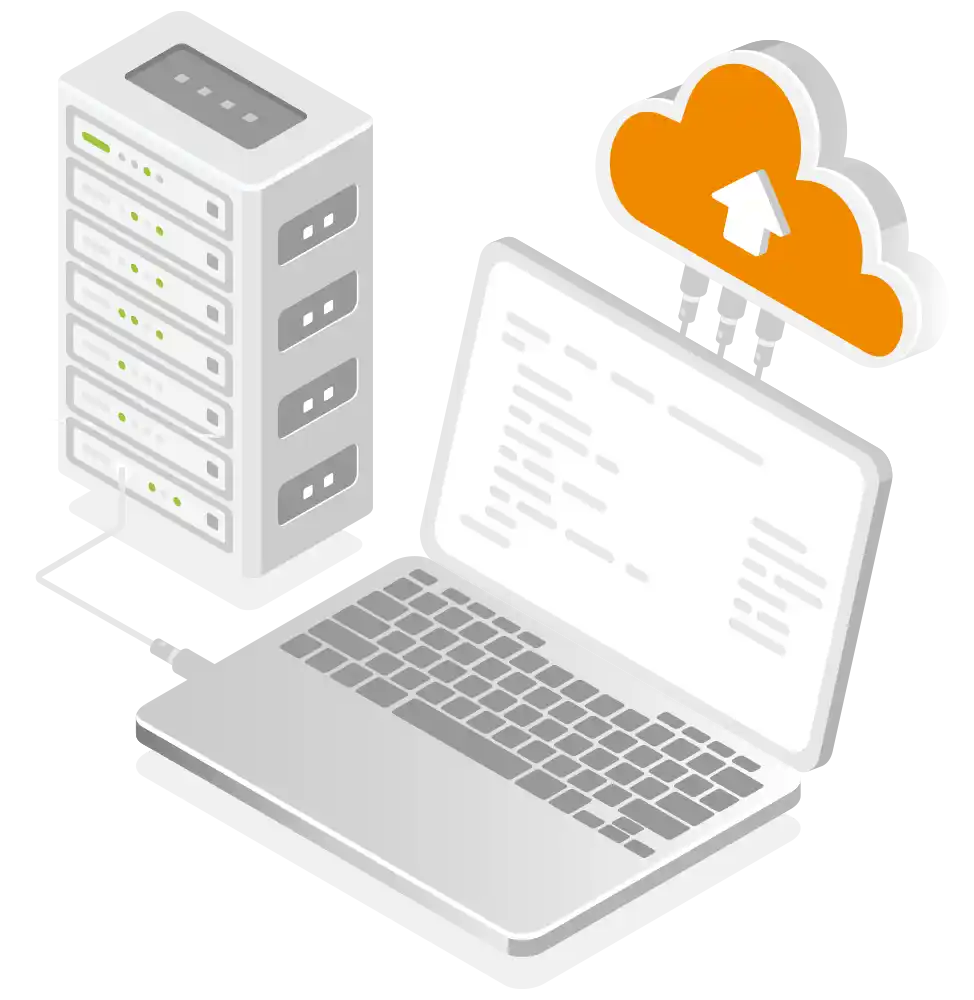 Harness the scalability and flexibility of the cloud.
Running your business in the cloud provides you with a secure and scalable hybrid working environment. Move your workspaces, applications, and data to the cloud and improve the way your people work, communicate, and collaborate from anywhere. With cloud or hybrid infrastructure, you can leverage the flexibility and scalability to evolve and secure your environments as your needs change. Utilise and manage your applications from anywhere, and with scalable storage and access options, you can be in full control.
9 out of 10 businesses have begun the move to hybrid work and 94% of organisations are using the cloud to achieve this.
More and more enterprises are optimising the cloud to facilitate hybrid work. Operating from the cloud offers a host of benefits including cost savings, increased productivity, efficiency, employee satisfaction, and enterprise-class security by design.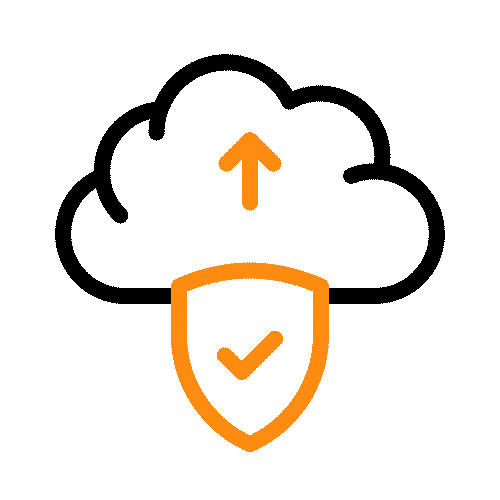 Built on a foundation of proactive security.
Remote and hybrid working has created new avenues for hackers to attack and access your business data. Organisations of all sizes are being targeted by cybercriminals every day.
Leading cloud platforms such as AWS and Azure are designed to meet the security requirements of high-sensitivity organisations. From banks to the military, you can access products and services that have enterprise-grade security at the core. With leading cloud platforms and world-class data protection, you can operate your business with the control and confidence that your data is secure.
848 has a highly specialised team of cybersecurity experts here to secure and protect your cloud or hybrid environment. We hold the Cyber Essentials Certification, as well as Advanced Microsoft Accreditations in Information Protection and Governance, and Identity and Access Management. We ensure your data, people, and processes are protected from threats with our proactive cyber security services. Get the security your business needs, backed by a team of experts.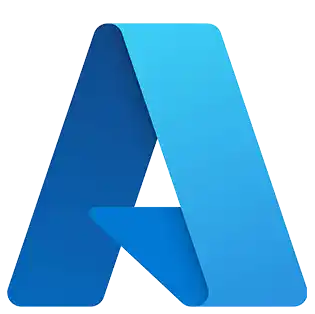 Microsoft Azure.
Microsoft Azure is a leading cloud computing platform. With over 200 products and services, Azure has all the tools to solve business problems and streamline processes. From storage to networking, security to IoT – Azure can help you run your entire business in the cloud. Improve efficiency across your business with a fast, flexible, and affordable cloud platform.
Whether you're looking to migrate your entire business to the cloud, or are after a bespoke hybrid solution, Azure has a portfolio of services to help you achieve your digital transformation vision. 848 is a Microsoft Gold Partner with over a dedicated team of Microsoft Certified experts can create a bespoke cloud or hybrid infrastructure underpinned by Microsoft Azure.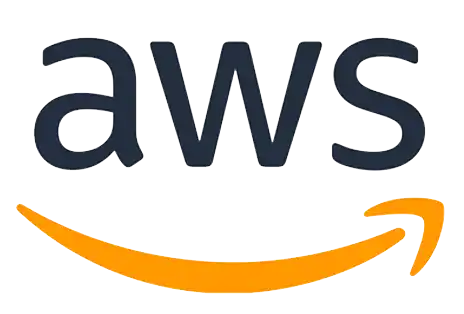 Amazon Web Services (AWS).
AWS brings together the world's most comprehensive range of cloud products and services to help you address business challenges and change with ease. Leverage the latest technologies to develop new solutions, enable collaboration, manage security, compliance and more. Designed to help businesses scale and grow, AWS can be utilised to create a highly reliable, flexible, and low-cost cloud or hybrid infrastructure.
We're a Register AWS Partner here to support you on your journey to the cloud using AWS. Whether you're operating remotely, in-office, or on a hybrid basis, AWS moves with you. Migrate your data, applications, and workspaces to the AWS cloud, and build a scalable hybrid working environment where teams can work securely from anywhere.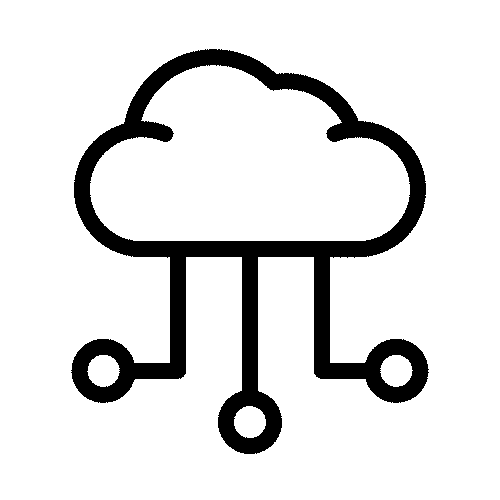 Is a hybrid infrastructure for you?
Get the flexibility and fluidity to store data in the cloud and on-premises, and easily move between the two environments.
Enable business continuity and improve disaster recovery if you ever need to restore your applications.
Control and customise the private side of your cloud model to suit the needs of your business.
Meet your security, compliance, and data protection regulations with the ability to store private information in your on-premises data centres.
Access the benefits of cloud computing while maintaining the on-premises infrastructure you need.
Have control over who accesses certain information. Ensure only the people with the right authorisations can view specific data.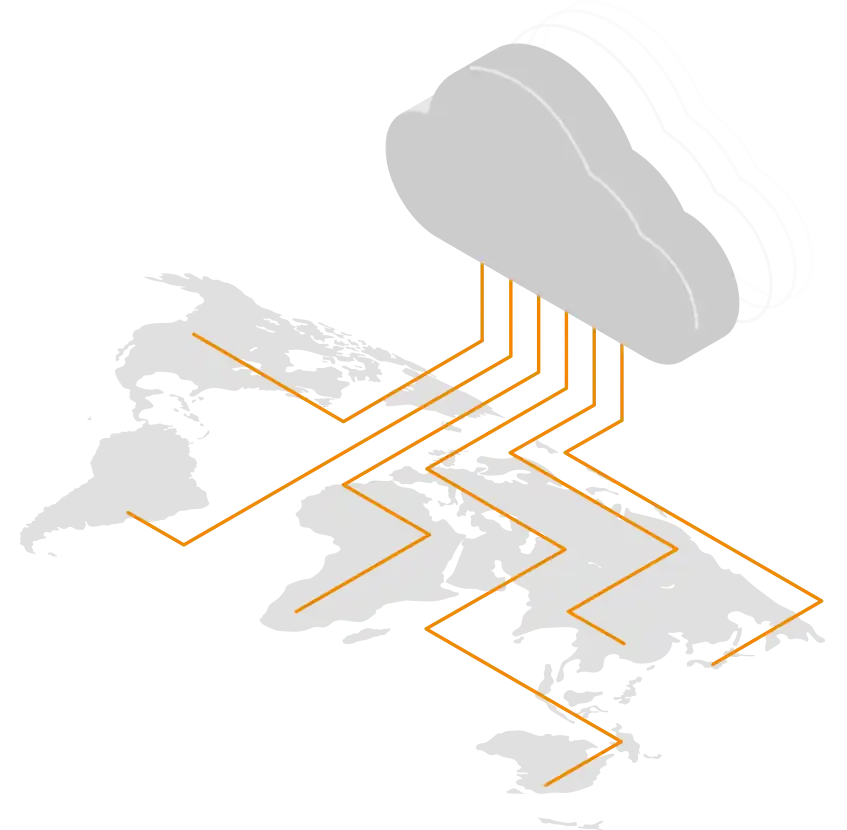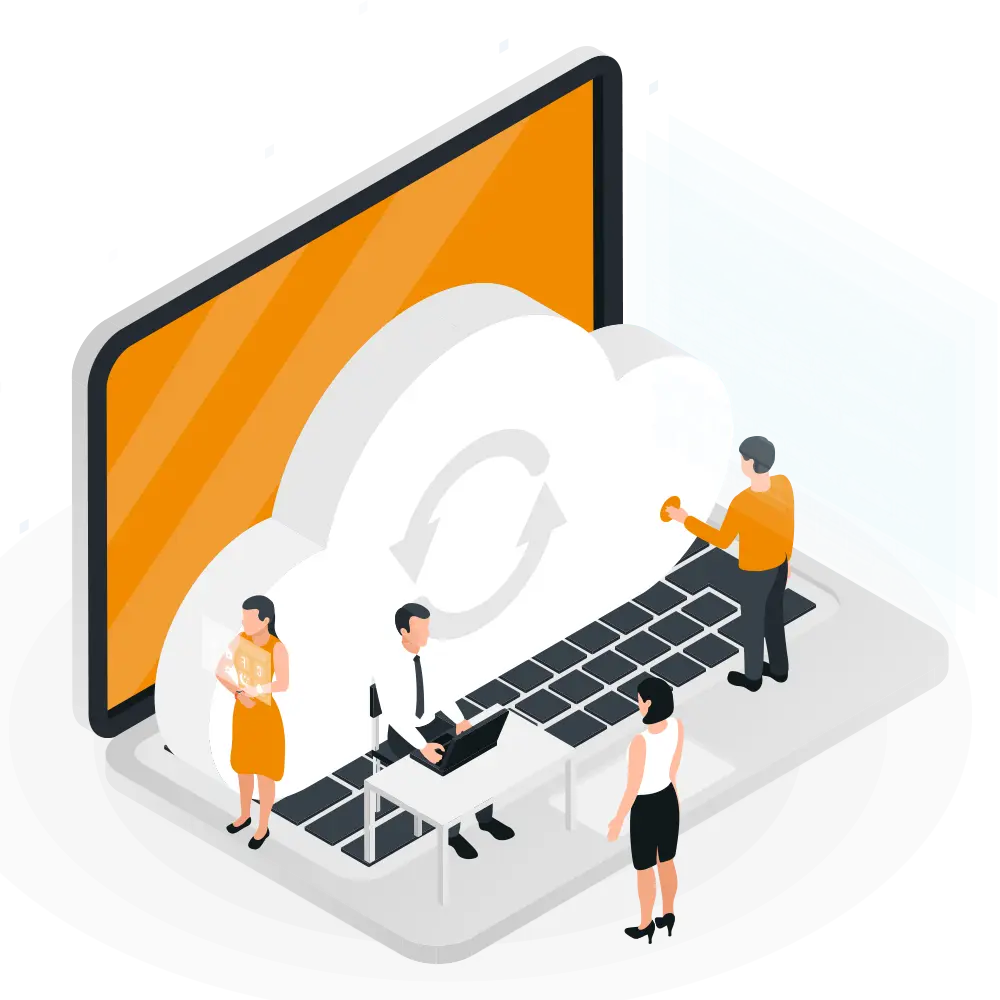 Why build your cloud or hybrid infrastructure with 848?
Dedicated cloud-first IT Partner with a decade of experience in cloud and hybrid infrastructure.
A nationwide network of IT consultants and architects specialising across cloud, cyber security, strategy and more.
Your needs come first. Tell us what you want to achieve, and we'll help you get there.
Rich partnerships. We work with global innovators including Microsoft, AWS, Cisco
Cloud-first customer success stories.
Tell us what you want to achieve with the cloud.
Your Dedicated Microsoft Gold Partner.
848 is an experienced Microsoft Gold Partner with 5 Microsoft Advanced Specializations. This demonstrates our leading knowledge and expertise in the design, build and implementation of solutions underpinned by Microsoft technologies.