Why More Businesses are Choosing Cloud-Based CRM
---
The increasing demand for cloud-based CRM systems
In 2008, only 12% of businesses that had a CRM system used a cloud-based CRM. This figure has now increased to nearly 90%. Moreover, 81% of CRM users are now operating CRM software from multiple devices. With the increase in adoption of hybrid working on a global scale, more and more businesses are using cloud-based CRM solutions that can be accessed from anywhere and on any device.
---
What is a CRM system?
CRM (Customer Relationship Management) sits at the core of every organisation. CRM systems help you manage and maintain customer relationships with integrated, data-driven software, located on a central platform such as Microsoft Dynamics 365. By using CRM, your customer retention and satisfaction rates could increase by 47%. Businesses can improve how they interact with their customers throughout the entire product or service lifecycle with an effective CRM system in place.
A CRM system helps businesses gain a strategic advantage:
With an effective CRM system, you can learn more about your customers' needs and wants, buying behaviour, and purchasing history. This means you can better target their desires with products and services that fulfil their requirements.
CRM enables companies to become more organised and efficient by automating specific aspects of the business. Marketing campaigns, customer data, sales processes, and business analytics can all be streamlined and automated with a CRM system – creating simple understandable customer data to work with.
CRM increases customer satisfaction by simplifying complex customer engagement processes using intelligent software. This means customers get a more immediate response and resolution to their requests.
---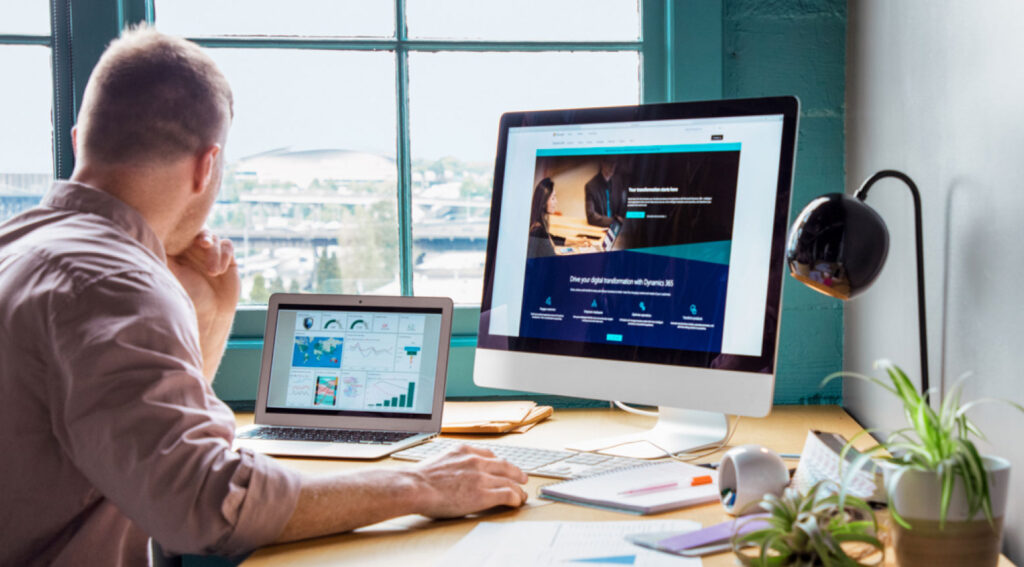 The benefits of a cloud-based CRM over on premise
With a cloud-based CRM system your costs are much lower and software licences, upgrades, support and daily back-ups are taken care of by your cloud partner. Cloud storage has a high level of security in comparison to on-premise servers, and the risk of losing data is greatly reduced. CRM data is safely stored and can be securely accessed anywhere, anytime, on any device.
Furthermore, there is no hardware to install with a cloud-based CRM system and there are no software maintenance issues and updates to worry about. Cloud technology provides greater scalability and flexibility. You can evolve and scale your cloud-based CRM platform as your business grows and reduce seats if you need depending on your subscriptions.
---
Microsoft Dynamics 365 CRM – an all-in-one cloud-based CRM system
Dynamics 365 is a cloud-based CRM solution that helps you build and maintain customer relationships that matter. You can access your customer data and resources from anywhere and via any device.
Dynamics 365 supports and aligns marketing, sales, customer service, and field services – to name a few key areas. Work and data from across the business is streamlined to make it easy to collectively centre business goals and gather customer information. Enhance customer experiences using engagement insights that enable you to personalise the purchasing journey.
Dynamics 365 not only keeps your customers happy with tools to keep you agile with customer needs, but it enables you to grow your business with a flexible CRM system. You can build pipeline with high-quality leads and prospects from a range of sources and win more deals with a data-driven sales process from Dynamics 365.
---
Accelerate your adoption of cloud-based CRM with SureStart for Customer Relationships
CRM helps businesses build relationships with their customers which in turn, creates loyalty and customer retention. Since loyal customers result in repeat purchases, a solid CRM setup can directly affect revenue.
The 848 Group has made implementing Microsoft Dynamics 365 CRM hassle-free with SureStart Business Applications. We plan, build, and run cloud-connected CRM systems using Microsoft Dynamics 365 as the core CRM platform. Our team of Microsoft Certified Dynamics experts ensure your cloud-based CRM solution is tailored as much or as little as you need. The team listen to your requirements and design a CRM set up that helps you grow.