---
Microsoft 365 work environments have been reimagined with Microsoft Loop, new app that is all about creative collaboration and enhanced integration. The new app has been designed to improve productivity and provide a new creative way of working across Microsoft 365.
Microsoft Loop will help users work with flexibility across Microsoft tools and apps including Outlook, Word, Excel and more. It breaks down the barriers between different types of file format, enabling documents and data to be shaped into portable components that can easily be shared between applications.
Microsoft Loop provides a simple and quick way to create, edit and collaborate on content. The canvas-like environment will help users and teams to work together on projects with greater productivity.
---
Microsoft Loop has three elements:
Loop components
Loop components are productivity tools which can be as simple as tables, lists, tasks, and notes or as complex as client sales proposals. The components can be used in other applications external to Microsoft Loop. No matter what application you're in, whether it's a chat forum like Teams, email in Outlook, or other Microsoft 365 applications, you can fluidly move, use, and share the components.
The components stay in sync so they can be edited in real-time by team members and everyone has access to the latest information.
Loop pages
Loop pages are used to organise components and connect them with other information and data such as files or links. The Loop pages can grow with a project or task or be used for simple collaboration and organisation. Everyone in your team can access the document and edit in real time. You can visibly see where team members are working and easily comment and react.
Loop workspaces
Loop workspaces are catchup areas where you can share, group, and view work from a central location. This enables you to track progress of projects and group tasks and react to team members ideas. This is a collaborative location of Loop components and Loop pages, where work can be organised and shared.
---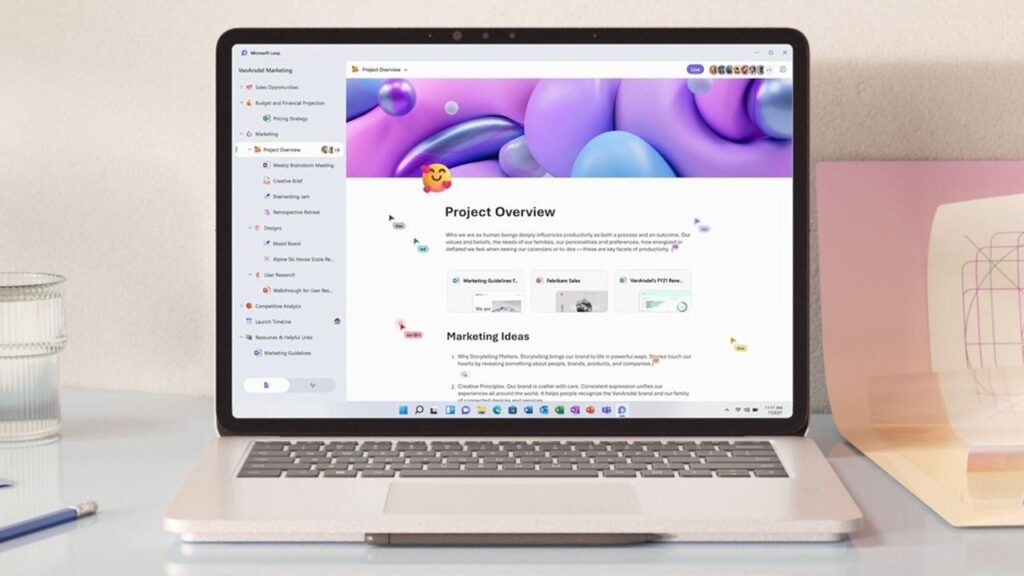 Learn more about Microsoft Loop
Microsoft Loop will be integrated with Microsoft 365, Dynamics 365 and more of the Microsoft stack. It's a flexible, simple, and creative shared workspace to help better connect teams in a hybrid working world. Microsoft is announcing more updates regarding the Microsoft Loop app and its availability in the upcoming months.
Kate is a Marketing Executive researching and writing about emerging technologies and the cloud on a daily basis. She creates informative and educational content assets such as blog posts, articles and resources using strategic messaging to illustrate how a modern IT landscape can deliver real business value.