---
What is it you want to do?
'We wanna be free, we wanna be free to do what we wanna do'
The summer of 1992, the time of youthful teenage naivety and innocence with an attitude of 'That's what we're gonna do'.
Nowadays, I think more about how cool it'd be if code-less process automation could be used to minimise the effort of completing everyday tasks so I can use my time more productively.
But I am a salesperson, how would that be attainable?
I might as well stop wasting my time daydreaming and go and get loaded.
No wait… it's 2021. All this experience and knowledge I've gained. There must be a way.
Say hello to Microsoft Power Automate.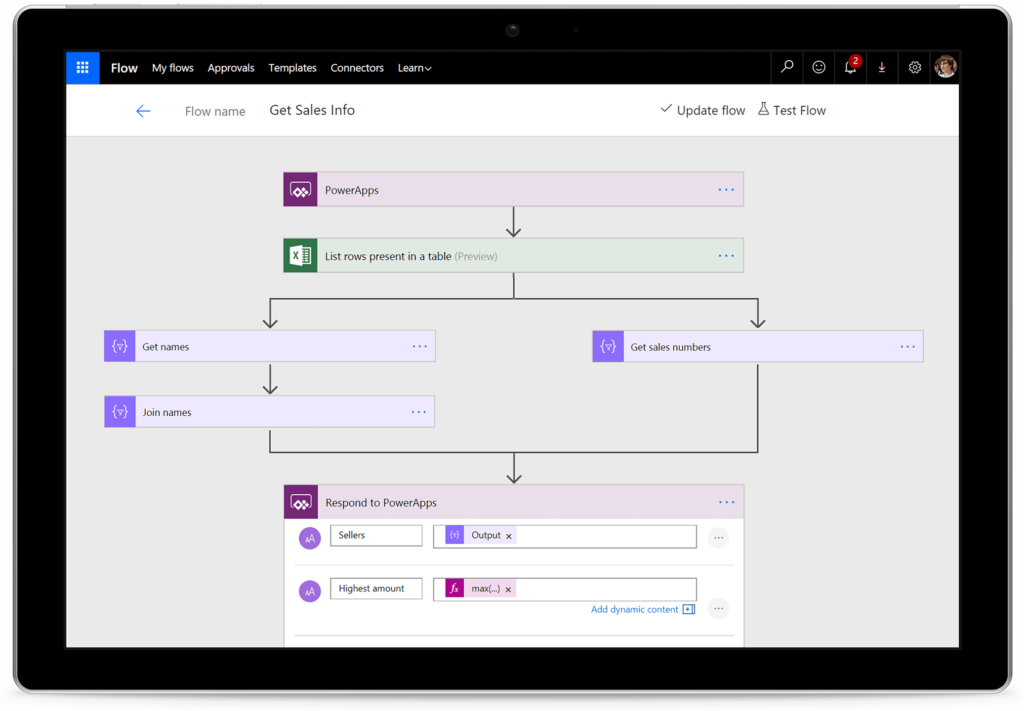 Power Automate (previously Microsoft Flow), is essentially an easy way to join different events that occur in different applications that may not ordinarily or naturally integrate (say, Twitter and Dynamics 365) and set up an automated process to reach a desired single outcome and cut down your manual tasks.
So, for example, if you want to make sure an email from your boss isn't overlooked or lost in all your other new emails, you can create a Flow so you get a push notification from Outlook when the email from your boss arrives.
Or automatically save Instagram photos to SharePoint or tweets with specific content as a line item in an Excel spreadsheet that's saved in Google Drive so you have a useful reference list to refer back to.
Or if your staff complete timesheets in a line of business application that need your approval before being submitted to a client for sign-off, Flow will notify you when they are ready so you don't have to go into the application to check or chase staff to see if they have done their timesheets.
The clever bit to connect these events, triggers or actions has already been done for you in Flow, all you need to do is tell Flow what you want to happen.
It may take 10 minutes to create a Flow and if that Flow saves you 10 minutes a day normally spent on doing a small mundane, routine task – you can save you the equivalent to one working week a year.
Create four Flows and you could literally free-up a whole month in one lunch break.
So, thinking about it: Just what is it you want to do?
'We wanna be free, we wanna be free to do what we wanna do'
Go on then, have a month off, you have just earned it.
At 848 we Plan, Build and Run IT systems, solutions and services to help your business to remove the obstacles that hold you back from achieving your objectives through Business Changing IT.
---
Want to know more about how we can help you? Get in touch!
---