How a Cloud Contact Centre Improves Experiences in a Digital World
---
How can a Cloud Contact Centre help you overcome the challenges of the everchanging world? As the technology landscape continues to advance at pace, so do customer expectations and communication channels.
New social networking platforms, devices and applications are being developed and upgraded all the time, and the way we work and communicate has become increasingly digital. So how do you prepare for the growing number of customer touch points, devices, channels, and dialogues in this new working world?

---
Sometimes less is more
The answer to the challenge of growing communication channels is not simply to increase your workforce by adding more agents and knowledge workers to your contact centre. This is time consuming, costly, and may even reduce consistency and productivity in your business. It will not enhance the customer experience, nor will it boost profitability.
Convenience is more important than ever to customers. The easier and faster it is for them to obtain their desired information, the happier they will be. Convenience and time management may be the deciding factor of your ability to grow as a business. Your goal is to provide the right information, to the right person, at the right time, on the right platform.
It's important to enhance the customer journey and create a better overall experience for them with your business, which in turn improves repurchase rates and customer loyalty.
---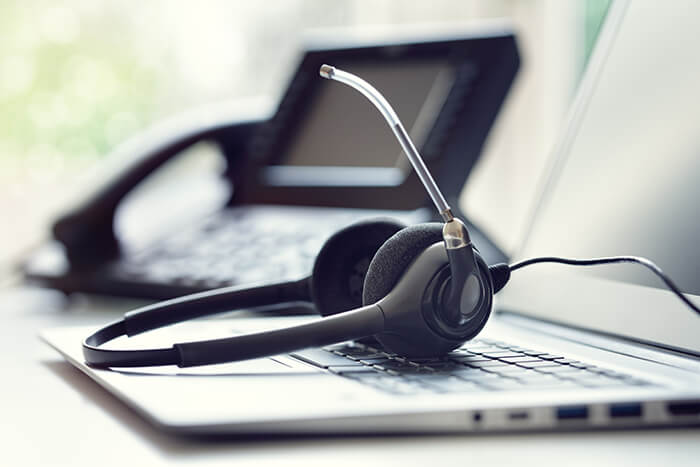 A modern Cloud Contact Centre can deliver results 
It's important to make every minute count for customers as well as for the business. Time, convenience, and productivity are key to achieving this. As a business, managing your customer interactions and dialogues as a warehouse of precious time, is about optimising technology to enable human agents, AI bots, and the Internet of Things (IoT) help achieve better customer satisfaction and repurchase rates. By utilising automation technology and tools, you can accelerate your time-to-market, increase employee productivity and satisfaction, all while increasing ROI by driving customer loyalty and profitability.
A modern Cloud Contact Centre requires an intuitive collaboration and communication environment like Microsoft Teams. The best course of action for enterprise communication is not to grow the contact centre, but to expand the contact centre capabilities to the entire organisation and adopt business intelligence into your culture. Integrating your communication platform with your CRM system and other data applications is essential in delivering seamless experiences.
---
Anywhere365 Cloud Contact Centre for Microsoft Teams
Anywhere356 Cloud Contact Centre is the world's first Certified Contact Centre for Microsoft Teams. Anywhere365 Cloud Contact Centre enables streamlined, omnichannel business communications within one centralised solution. This makes it easier than ever to manage dialogues and enhance communication channels from anywhere.
With the rising adoption of hybrid working, your agents need to be able to access critical information and engage with customers whenever and wherever they are working. You need a cloud-based communication platform that's inherently secure. With a cloud contact centre solution, any Microsoft Teams user can access the data they require and interact with customers at their desktop or mobile device with integration to over 30 CRM systems.
---
Improve customer experiences with an Anywhere365 Contact Centre from 848
The Anywhere365 Cloud Contract Centre has been adopted by over 1800 global clients across more than 60 countries, including Emirates, Swarovski, Chelsea Football Club and more. At the 848 Group, we also utilise the Anywhere365 cloud integrated with Microsoft 365 to enhance business communications and dialogue management.
848 is a Microsoft Gold Partner and trusted partner of Anywhere 365. We're proud to provide Microsoft's first officially certified Cloud Contact Centre Dialogue Management solution. Our team of Microsoft Certified staff hold the expertise across the entire Microsoft portfolio and the cloud. We plan, build, and run cloud-first solutions, providing specialist guidance, training and support every step of the way.