---
Cybersecurity has never been more important. 2021 has been a year of adapting to change and discovering new ways to collaborate, interact and operate as a business -mostly all online. With this rise in digital activity, cybercriminals are taking advantage of new avenues to access personal and business data.
Throughout the year, data breaches and cyberattacks continued to rise on a global scale. Experts estimate that a ransomware attack occurs every 11 seconds. According to IBM it takes a company 287 days to discover a breach and up to 69 days to contain it.
Cybersecurity should be a fundamental element of a business's strategy. However, 45% of businesses state they have insufficient security measures, and 1 in 5 small and medium businesses (SMBs) don't use any endpoint security protection. This blog provides an insight into the cybercrime we've witnessed throughout 2021, the importance of a security strategy, and how to prepare for a more secure 2022.
---
The impact of hybrid working on cybersecurity
There has been a 159% increase in remote work over the last 12 years, and Covid has accelerated adoption of the trend. The pandemic saw companies quickly adapt to a remote or hybrid work model to safeguard their staff. A recent survey revealed that 71% of people worked remotely at least part of the time over the last year. This statistic is only going to increase in 2022 as more businesses are committing to operate using a hybrid or remote work model on a permanent basis.
The escalation of working from home has opened new doors for cybercriminals to target business information. Enterprises have been a popular choice for hackers, with 64% of large businesses reporting a cyber security breach or attack in the 12 months running up to March 2021. However, SMBs are vulnerable too. 43% of cyberattacks are targeted at small businesses, yet only 14% are prepared to defend themselves. Over the last year business email compromise rose by 14% and 2 in 5 SMBs were impacted by ransomware.
Cybercriminals are taking advantage of an increasingly online world, and the fact that hybrid work is here to stay.
---
Password are still a common security weakness
Passwords are still the most common route cybercriminals take to access your accounts. In 2021, 50 million password violations occurred every single day – that's 579 per second.
Passwords are often too simple, and 73% of passwords are duplicates. This makes them an easy target for hackers to attack and access multiple accounts. Passwords have always been a prime target for cybercriminals and therefore it's important to layer up your security with multi-factor authentication (MFA).
MFA adds a layer of protection to the sign-in process when users are accessing their applications and accounts. MFA strengthens security by prompting users to verify their identity with independent methods of authentication, such as one-time codes or biometrics. MFA is a great addition to your cybersecurity toolkit. It can block over 99.9% of account attacks, making it a simple but effective way to boost end-user security.
---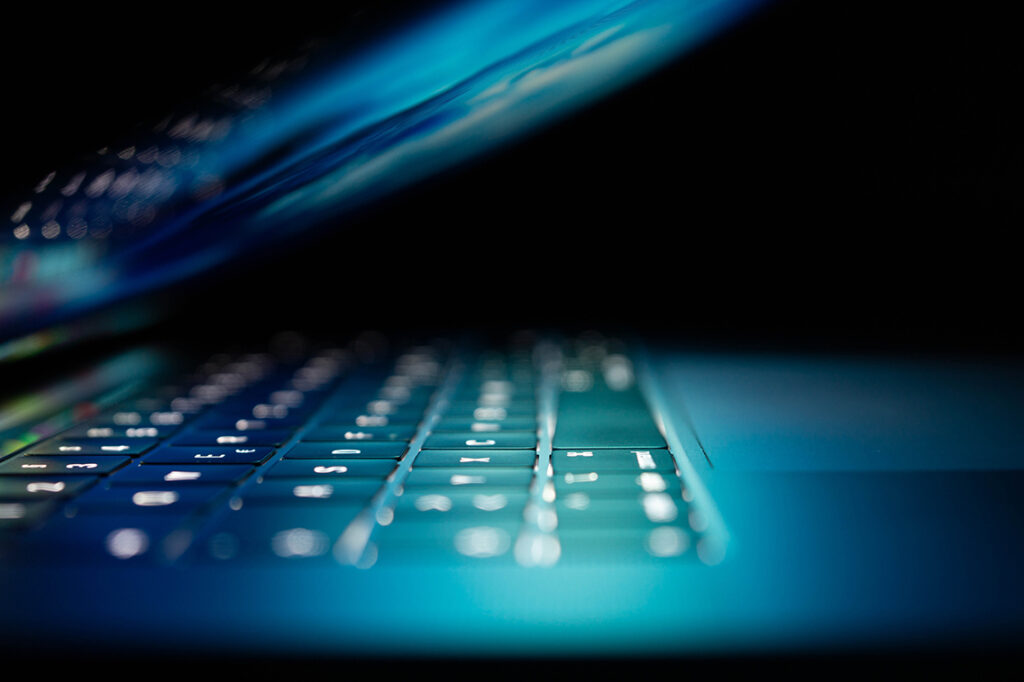 Cybersecurity trends to watch out for going into 2022
In May 2021, researchers warned that we're witnessing a record breaking number of cyberattacks globally, with a 97% year-on-year increase in cyberattacks on organisations across EMEA.
Remote/hybrid work is providing new opportunities for cybercrime with distributed workforces working on unmanaged devices, on unsecure networks.
In 2021, 46% of organisations had at least one employee download a malicious mobile application.
Experts predict an increase in data breaches that will have a large impact.
Passwords, unprotected devices, and mobile workers will become more vulnerable in 2022. Cybersecurity is evolving, but hackers are becoming more sophisticated too. Cybercrime will not disappear overnight; it will be a continuous threat to personal and business data. Therefore, it is essential to have the correct security measures in place to avoid the costs of a cyberattack and to protect your critical business information.
---
The importance of having a cybersecurity strategy in place
On average, 1 in every 250 corporate accounts are compromised each month, and the average cost of an attack for a business is growing 15% year-on-year. A successful cyberattack can cause major financial stress and significant damage to a business. To protect your business from cybercrime, it's essential to have a cybersecurity strategy that will defend your IT systems including both on-premises desktops and virtual working environments.
An effective cybersecurity strategy helps businesses operate with the confidence that their critical data, users, and networks are secure.
---
Strengthen your cybersecurity in 2022
A great first step to developing an effective cybersecurity strategy is to carry out a security risk assessment. This will allow you to gain a better understanding of your current cybersecurity posture, identify potential risks and vulnerabilities, and assess your level of defence. From there, you can begin to resolve any issues and enhance your protection from cybercrime with a range of different solutions and remediations.
848 is a trusted Microsoft Gold Partner with over a decade of experience in configuring, scaling, and securing cloud-first solutions. Our team of experts can help you build a stronger security posture so you can operate your business with the confidence that your data is secure.
Here's to a more secure 2022!
Kate is a Marketing Executive researching and writing about emerging technologies and the cloud on a daily basis. She creates informative and educational content assets such as blog posts, articles and resources using strategic messaging to illustrate how a modern IT landscape can deliver real business value.